RON KEEL Metal Cowboy Reloaded


By Halo, Heavenly Contributor
Thursday, June 21, 2018 @ 1:10 PM


| | | |
| --- | --- | --- |
| | | |
RON KEEL
Metal Cowboy Reloaded
EMP Outlaw/EMP Label Group




Ron Keel is back and More Country-Metal than ever with the release of 2014's Metal Cowboy. Keel we all know is a powerhouse vocalist that gained his rock star status as lead vocalist/Guitarist for STEELER. His career has spanned 38 years and his devoted fans have followed him and supported his projects without hesitation. From STEELER to KEEL and onto the RON KEEL BAND and his solo projects he has had the respect and support from many of rock's royalty. Name dropping is not needed. Ron Keel and "Metal Cowboy" are the only names needed.

Metal Cowboy-Reloaded features remastered versions of "Just Like Tennessee" and "What Would Skynyrd Do?" The track list consists of 13 bad ass country melodic metal tracks. Some will like the southern rock aspect, some will like the metal aspect and some will love it no matter what genre they rock out to no matter which track is playing. The track list is the same as the original release in 2014 just Remastered, or reloaded should we say.
"My Bad"
"The Last Ride"
"Just Like Tennessee" - Remastered
"Dead Man Rockin'"
"What Would Skynyrd Do?" - Remastered
"Singers, Hookers & Thieves"
"Wild Forever"
"The Cowboy Road"
"When Love Goes Down"
"Evil Wicked Mean & Nasty"
"Long Gone Bad"
"Three Chord Drinkin Song" - Live in Studio
"My Bad" - Radio Version
"Rock
I cant say enough how Ron and the band seemed to find the best mix and sounds for this album. Some say you cant be metal and country but this band can shut you down on that argument. The band line up consists of DC Cothern (Lead Guitar, vocals), El Diablo (Bass, vocals), The Rev (drums, vocals), Dakota Scott (Keyboards, vocals) and of course Ron Keel, Lead vocals and guitar.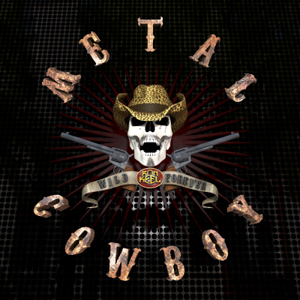 I have to say some fan favorites are going to be of course "Just Like Tennessee" and "What would Skynyrd Do?", but a couple of my favorites were "The Last Ride" and "Dead Man Rockin'". With Lyrics like 'Old rockers just die, we never retire', how can you not love this song writing and heart he puts into these tracks? I mean that line right there describes musicians and fans alike. That needs to be on a T-shirt Ron, I'm just saying! "Singers, Hookers & Thieves" starts with "I sold my soul to Music when I was 13". I'd say that fits his fans perfectly. Most of us have sold our own souls to music. This album really is about his life as musician and it really hits home to his fans. Paul Shortino (ROUGH CUTT) collaborated on this song. This is one of the songs that I believe his fans should take notice.
Overall this album as it was when originally released crosses boundaries and takes certain genres and turns them upside down. I would urge metal Fans, Country fans and Hard rock fans to all give it a listen. Your gonna surprise yourself, it's a surety. If you can, go see the guys live. Not many bands sound equally as good live as they do on the studio albums. Ron and the guys do. I've personally seen them 2 times live and they always kick ass!
5.0 Out Of 5.0




Please log in to view RANTS

If you don't have a username, click here to create an account!






SCORPIONS, QUEENSRYCHE In Tampa, FL With Photos!

HUMBLE PIE Live At The Ottawa CityFolk Festival

BEHEMOTH Album Listening Party In Los Angeles For I Loved You At Your Darkest

THE DEAD DAISIES, HOOKERS 'N BLOW In Ottawa, Canada With Photos!

DRAGONLORD Dominion

STONE BROKEN Ain't Always Easy

BRANT BJORK Mankind Woman

KORPIKLAANI Kulkija

BRAINSTORM Midnight Ghost

SLEAZY WAY OUT, INSUFFICIENT FUNDS In Ottawa, Canada

DEEP PURPLE, JUDAS PRIEST In Jacksonville, FL W/Photos!

HELLOWEEN In Worcester, MA With Photos!

RED TIGER Evolution

ALTER BRIDGE Live At The Royal Albert Hall Featuring The Parrallax Orchestra

CLUTCH Book Of Bad Decisions

ANGRA In Winter Park, FL With Photos!

TALES FROM THE PORN H.M.M.V.

CARRY THE STORM i/E

PIG DESTROYER Head Cage

SAXON Strong Arm Of The Law Reissue

THE DEAD DAISIES In Houston, TX Photo Gallery

ALICE IN CHAINS, BUSH, THE CULT, STONE TEMPLE PILOTS In Ridgefield, WA W/Photos!

SUICIDAL TENDENCIES STill Cyco Punk After All These Years

OPERATION:MINDCRIME, TILL DEATH DO US PART In Portland, OR With Photos!

TNT XIII

DC4 Atomic Highway

CAL JAM '18 POP UP In Los Angeles With Photos!

SLAYER, LAMB OF GOD, ANNTHRAX, TESTAMENT And NAPALM DEATH In Ridgefield, WA With Photos!

JIZZY PEARL OF LOVE/HATE All You Need Is Soul

NIGHT DEMON Live Darkness

RAVENSCROFT Rebel

NASHVILLE PUSSY Pleased To Eat You

QUIET RIOT In Houston Photo Gallery

WARRANT, STEELHEART In Houston Photo Gallery

INKCARCERATION FESTIVAL Photo Gallery 2

INKCARCERATION FESTIVAL Photo Gallery 1

THE DEAD DAISIES, Dizzy Reed's HOOKERS & BLOW In Joliet, IL

THE SKULL The Endless Road Turns Dark