Modern metallers DAGOBA return with the fourth single from their new album, By Night, entering the last round before the album's long-awaited release tomorrow. The new single, "City Lights", shines as a catchy hymn driven by shredding guitar riffs and rough vocal power – just one example that proves By Night is modern metal at its absolute finest!

DAGOBA on "City Lights":

"Fasten your seatbelts and play our fourth single as loud as possible! Tight riffing and singalong chorus vocal lines - we are proud to present you what we love doing: pure DAGOBA music!"

DAGOBA on the release of By Night:

"We are super stoked to finally release our eighth studio album! The wait has been long since we gave you Black Nova, but now it's time for a new DAGOBA era. Join our story, dive into our universe, and discover By Night as a full journey. We are beyond proud of this new album, and we can't wait to play it live for our fans!"

Watch the music video for "City Lights" on KNAC.COM HERE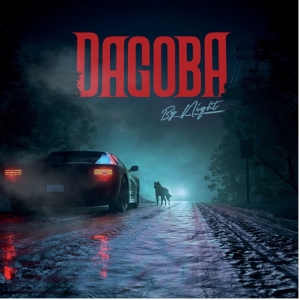 DAGOBA brings modern metal to new levels!
DAGOBA deftly aces the balancing act between harsh breakdowns, dense walls of sound and grooving passages with ease. Even in its hardest passages, the album never gets too overwhelming - one smashing track is followed by the next, moving breathlessly with ease. By Night is a beast of an album showcasing how far DAGOBA can take a multitude of influences and styles and combine them effortlessly. This is a must-have for true fans of searing modern metal!
DAGOBA on the creation process of By Night:
"We live in challenging times, and that's not only because of the strength-sapping pandemic. Sometimes the world seems to be a dark place. We know it's an ambitious project, but we really want our fans to feel good, and contribute to their happiness. Therefore, we deliver our blend of metal music. During the weeks and months in the lockdown period we had so much time to have a focus on the album production. We could look at every detail in each track, and after all By Night has become our most accomplished album so far. We are really happy with the new record and cannot wait to share it with our fans and the world."
Varying in individual territories, By Night will be available digitally, as a CD (bundled with an exclusive t-shirt), as well as black and exclusive red transparent vinyl!
Catch DAGOBA on their "Ecdysis By Night" European tour with INFECTED RAIN in 2022!
09.04.22 DE – WEINHEIM / Cafe Central (Rescheduled Date)
10.04.22 CZ – OSTRAVA / Barrák (Rescheduled Date)
11.04.22 CZ – PRAGUE / Rock Café (Rescheduled Date)
12.04.22 CZ – BRNO / Melodka (Rescheduled Date)
13.04.22 CZ – BUDWEIS / Fabrika (Rescheduled Date)
14.04.22 DE – TRIER / Mergener Hof (Rescheduled Date)
15.04.22 FR – ST GERMAIN EN LAYE / La Clef
17.04.22 FR – FONTENAY LE COMTE / On n'a plus 20 ans
19.04.22 BE – ROESELARE / De Verlichte Geest *
20.04.22 NL – BREDA / Mezz
21.04.22 NL – DRACHTEN / Iduna
22.04.22 BE – BREE / Ragnarock
23.04.22 NL – ARNHEM / Willemeen
24.04.22 AT – VIENNA / Viper Room (Rescheduled Date)
25.04.22 PL – WARSAW / Hydrozagadka (Rescheduled Date)
26.04.22 DE – BERLIN / Cassiopeia
27.04.22 DE – ESSEN / Turock
28.04.22 DE – COLOGNE / Helios 37
29.04.22 DE – HAMBURG / Logo
30.04.22 DE – HANNOVER / Bei Chéz Heinz
01.05.22 DK – AALBORG / 1000Fryd
02.05.22 DK – VANLØSE / Stairway
03.05.22 DK – KOLDING / Godset
05.05.22 NO – KOPERVIK / Karmøygeddon Metal Festival *
06.05.22 SE – STOCKHOLM / Hus 7 *
07.05.22 SE – GOTHENBURG / Valand *
* DAGOBA only