Photo Credit: © Amanda Rose
The DAN REED NETWORK are delighted to finally be able to bring you their latest slice of exhilarating rock, funk, and soul with the stunning new studio album, Let's Hear It For The King. Their sixth studio album, and their first since 2018's Origins album, Let's Hear It For The King comes full circle to the band's original vision statement – to challenge beliefs, smash down existing protocol, and build something new out of the shrapnel.
The album will be released by Drakkar Entertainment on Friday March 4, 2022. Pre-order the album from https://danreednetwork.tmstor.es. The first single "Starlight" is released Friday October 22, 2021 and is available to pre-save and stream from https://bfan.link/starlight-1.
Watch the official music video for "Starlight" on KNAC.COM HERE.
"We are chomping at the bit to get out there and bring people what we genuinely believe is the heaviest, funkiest and most melodic DRN album to date," says Dan Reed. "These songs are the strongest representation of the band's sound that we've ever created. You have been warned!"
Not for the faint-hearted, the long-awaited new DRN album pays tremendous detail to infectious melodies, provocative lyrics and honours their shredding funk rock roots. This album is for visionaries who want to be part of and bear witness to the next step in the DAN REED NETWORK's artistic evolution.
Available to pre-order from the DAN REED NETWORK store https://danreednetwork.tmstor.es, the new album will be available as a Limited Edition DRN LHIFTK box set, Limited Edition coloured vinyl, and much more. Dan has even created personalised, hand-written lyric sheets for each song from Let's Hear It For The King that will be randomly placed inside the limited-edition box sets. Happy hunting, everyone!
ALBUM TRACK LISTING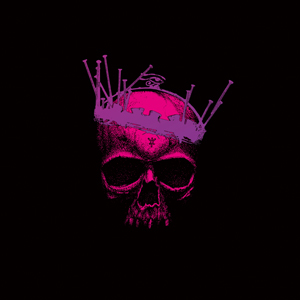 *Bonus track on CD (not available on vinyl edition)
"PRETTY KARMA"
"THE GHOST INSIDE"
"STARLIGHT"
"SUPERNOVA"
"LET'S HEAR IT FOR THE KING"
"I SEE ANGELS"
"HOMEGROWN"
"STUMBLE"
"JUST MIGHT GET IT"
"WHERE'S THE REVOLUTION"
"ARE YOU READY?"
"UNFUCK MY WORLD"
"LAST DAY ON SATURN" *
The new album coincides with DRN's European Tour that includes a nine-date co-headline UK run with RECKLESS LOVE featuring special guests COLLATERAL, plus headline shows in Sweden, Norway, Belgium, and Germany. The NETWORK will also be playing a special headline show for their Facebook group 'The Networkers' in secret location in Newcastle on Sunday February 27th where the band promise to celebrate the album's release in style!

"The new album snarls and bites," says an enthusiastic Dan Reed. "We wanted to cut its teeth alongside some young, high-energy bands, so who better than RECKLESS LOVE and COLLATERAL. Those boys can rock. Anyone who's seen DRN live knows that's where we come to life. We're ready to deliver a lot of energy and give the audience a direct shot of funk n' roll!"

Tickets for all DAN REED NETWORK concerts are available from www.danreed-network.com/tour. Tickets for the UK concerts are available from www.gigantic.com.