Power/thrash metal act LYCANTHRO has a new album coming out this year and in true power metal fashion has an epic sweeping ballad out now to share with fans. The single comes with a lyric/vocal playthrough video so listeners can sing and play along.

The writing process for the band is usually very singular, James Delbridge (vocals/guitars) writes all of the songs for LYCANTHRO, but the other members will always chime in with their ideas. In terms of how he writes songs, they usually start based around a lyrical concept and the music flows around that. He explains how "Evangelion" came to be:

"We felt as though this track would be a good addition to the album to diversify it even more. This song was a passion song for me as it took me a year to write it! Mainly because I wrote this song bit by bit while I wrote some of the other songs. Lyrically this song is based on the anime Neon Genesis Evangelion which is a show that is very near and dear to my heart. As for the music, there's a few cool synth lines in the song that gives it an epic feel as well as one of the more melodic guitar solos on the album."

From the get-go, the band knew this song would be perfect to close the album on an epic and triumphant note. It mixes intense melody within the layered, soaring vocal melodies, with heavy-hitting guitars akin to rainbow or Last in Line era DIO. Listeners will marvel at the peaks and valleys that this epic track has to offer.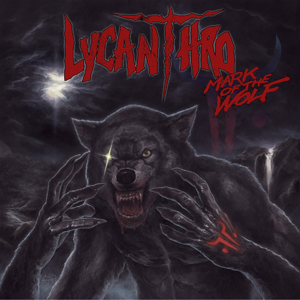 Mark of the Wolf covers several metal bases from power to thrash to prog and is recommended for fans of JUDAS PRIEST, SAXON, BLIND GUARDIAN, and HELLOWEEN.
The video for "Evangelion" can be watched on KNAC.COM HERE
Mark of the Wolf is out on June 4, 2021 via Alone Records.
Album pre-order available on Bandcamp and Big Cartel.
Track Listing:
"Crucible"
"Fallen Angels Prayer"
"Mark of The Wolf"
"Enchantress"
"In Metal We Trust"
"Into Oblivion"
"Ride the Dragon"
"Evangelion"