KILLSWITCH ENGAGE Album As Daylight Dies Gets Vinyl For First Time In U.S.

By Larry Petro, News Monkey
Tuesday, July 28, 2020 @ 1:23 PM

| | | |
| --- | --- | --- |
| | | Pre-Order Available Now |
KILLSWITCH ENGAGE's 2006-released album As Daylight Dies is available on vinyl in the U.S. for the first time ever through Run Out Groove Vinyl. Fans can pre-order the vinyl, which includes expanded artwork by bassist Mike D, HERE.

As Daylight Dies, which is the band's fourth album, is Gold-certified and is rapidly approaching Platinum status.

It was released by Roadrunner Records on November 21, 2006, and landed at #32 on the Billboard Top 200. It features the hit singles "My Curse" and "The Arms of Sorrow". At the time, All Music called the record "dynamite" and "Top 5 metal candidate of 2006, for sure," while Exclaim! christened it "the year's finest metalcore record, and will likely be remembered as the band's defining statement for years to come." Decibel proclaimed "what makes this album so addictive is not its brutality, but its hooks. Even the aforementioned piledrivers are laced with shamelessly full-throated choruses." Fans can read the definitive and archival interview about the album over at Revolver.

"It's funny how, in 2006, there wasn't even a thought about releasing this record on vinyl. And now, 14 years later, while we're all stuck at home, it's finally happening," says drummer Justin Foley. "The End of Heartache knocked down a lot of doors for us and set us up nicely for the release of Daylight. While we were making this record, we never envisioned that people would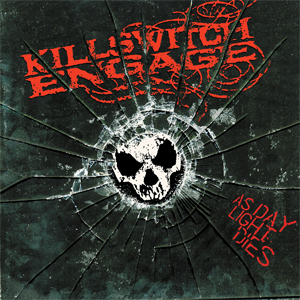 still care about it so many years later. This re-release is for all the fans that have carried this band to places we never dared dream were possible. Thank you, KsE fans."
"I'm wicked excited to have Daylight FINALLY come out on vinyl," says guitarist Adam Dutkiewicz. "This was such an important album in our career, and brings back a lot of great memories. I can't believe it's been 14 years since this album first came outů man, how time flies."
KsE recently celebrated two decades as a band with a comprehensive and in-depth 20-year timeline that documented so many of the band's memorable career milestones and storied history with plenty of captivating images. The clickable, scroll-through timeline boasts flyers from early shows, live shots from festival appearances, and fan tattoos. It also traces major tours, video shoots, album releases, Grammy nominations, lineup changes, and beyond. The timeline functions as a digital museum that effectively tells the complete KsE story The timeline was created specifically for KsE fans to enjoy and to reminisce. View the entire timeline on the band's official website.