Raising The Curtain: An Exclusive Interview With JON OLIVA

By Wendy Jasper, Black Metal Aficionado
Saturday, June 22, 2013 @ 9:18 AM

| | | |
| --- | --- | --- |
| | | Jon Oliva Raises the Curtain with long awaited solo album |
He has long been one of metalís most prolific voices. Heís enigmatic, emotional, easily recognizable, and now, after many years, he has unleashed his magnum opus; Raise The Curtain.

Jon Oliva began his more than thirty year career as a teen with his guitarist brother, Criss, and they became the central figures of what would become SAVATAGE, one of the most popular metal bands of our time. He later became the visionary behind the phenomenon that is TRANS SIBERIAN ORCHESTRA, which has appealed to fans of all genres of music and creates a magical annual concert tour each Christmas season.

Olivaís career and SAVATAGEís enduring success was secured with the major label releases of Hall of the Mountain King, Gutter Ballet and Streets: A Rock Opera. Unfortunately, in the wee hours of October 17, 1993, Criss Olivaís life was cut short in a car accident caused by a drunk driver and his music was silenced for fans worldwide.

While the band went on to record several more albums without Criss, SAVATAGE remained a household metal name. Additionally, Jon held on to several of Crissí compositions and waited for the right time to release them. Now, for the first time, Jon shares with the world the first and last of his brotherís music that has not been previously recorded and released publicly.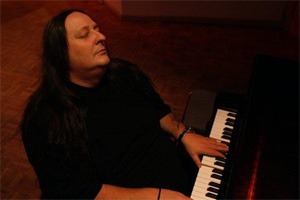 "This is therapeutic for me and it is something I had to do. I hope that all of the fans realize how special this is. In many ways itís not so much about me as it is about Criss and this is the last of his music you will ever hear," Oliva said. "It is sad for me because not only is it the last of his music, but it is the first group of songs that he and I ever wrote together when he was oh, about 14 years old. In the song "Father Time" you will hear the second riff he ever wrote."
Olivaís form of musical therapy also comes on the heels of the death of long-time friend and guitarist for JON OLIVAíS PAIN, Matt LaPorte. LaPorte passed away suddenly in his sleep in 2011 at the young age of 40 and Jon relied heavily on his close friend Dan Fasciano as the pair entered Fascianoís studio to work on what is now a finished product that will be available in North America on July 2nd via AFM Records.
"This is actually my first official solo record," Oliva said. "Reality hit me and I knew that this was something I had to do myself; not with SAVATAGE and not with JOP. This is Crissí album and working with Dan in his studio gave me time to take a break from the band and get the rest of my brotherís music out. This album is not like anything you will have heard before. I donít want to do what is typical and expected; I want to do what is emotional and versatile and I donít want anyone to know whatís next."
"The recording process was great for this record. I went into the studio with Dan and we just started writing together and he had several ideas about things he wanted to do and we ended up recording so many songs and it all just fit together with Crissí material. I ended up playing as much of the material myself as I could for the recording," Oliva said, which shows his versatility and expounds upon the fact that he is not a one dimensional player but in fact plays piano, drums, guitar, and bass in addition to his vocal prowess.
Olivaís fan base is certainly not lacking and worldwide press has already been started in preparation for the album release. Oliva has participated in press days as well as working with professional partners to prepare to tour in support of the release.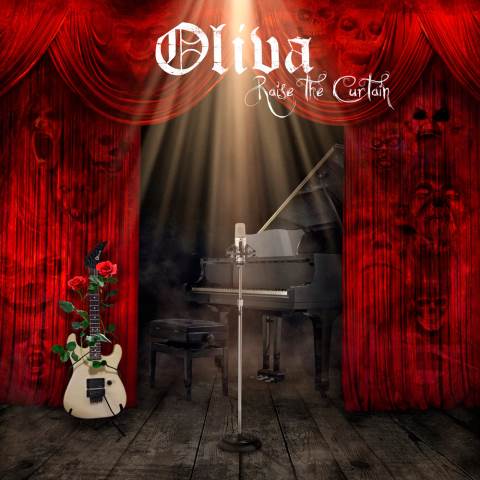 "There will be an announcement soon," he said. "I donít have anything that I can share yet as there is so much in the works, but I do plan to tour and have been made some very nice offers in both Europe and the states. I couldnít imagine not touring for this and I hope that the fans love this as much as I do."
With strong arrangements on songs like "Soul Chaser", "Big Brother", "Stalker" and "Canít Get Away", the album is poised to wring and emotional response from the listener. Until the CD release you can hear "Father of Time" below. Be sure to check back often for updated information on Olivaís touring schedule.
Please log in to view RANTS