Taking No Prisoners: An Exclusive Interview with THE AGONIST's Danny Marino

By Wendy Jasper, Black Metal Aficionado
Tuesday, May 14, 2013 @ 4:49 PM

| | | |
| --- | --- | --- |
| | | Latest Album Prisoners Maintains Momentum For THE AGONIST |
Canadian thrashers THE AGONIST scored a hit as the opening act on the recent DANZIG tour in support of their latest release, Prisoners, and the band plans to keep moving forward through the summer. Guitarist Danny Marino, vocalist Alissa White-Gluz, bassist Chris Kells, drummer Simon McKay and guitarist Pascal "Paco" Jobin have been one of Century Media Records' top rising acts since their debut CD in 2007.

"When Once Only Imagined came out we were able to get good exposure and we toured quite a bit," said Marino on the band's stop in Dallas last month. "It got a lot of play and the touring went well. We have had a lot of good tours and so far there has been a lot of attention paid to the band. Our second album was Lullabies For the Dormant Mind and the video for "Thank You Pain" got a huge amount of play on YouTube and other video outlets. Now, with Prisoners, the video for "Panaphobia" has been hugely popular and the crowds have identified with us and we seem to be reaching a much larger audience."

Revolver Magazine has hailed White-Gluz as one of their Hottest Chicks in Metal and there has also been a lot of attention paid to the singer's vegan beliefs, something Marino says has often been a focal point for the band.

"Not all of us are vegan, that's Allisa, but some of the topics we write about are very much related to things that tie in with vegan choices," he said. "We have several songs that are about our current environmental situations, animal cruelty, and other societal overtones. We write about how we and many other people feel about those types of situations."

The DANZIG tour was something that Marino felt would be highly successful for the band and he hopes that there will be festival tours in Europe in their future.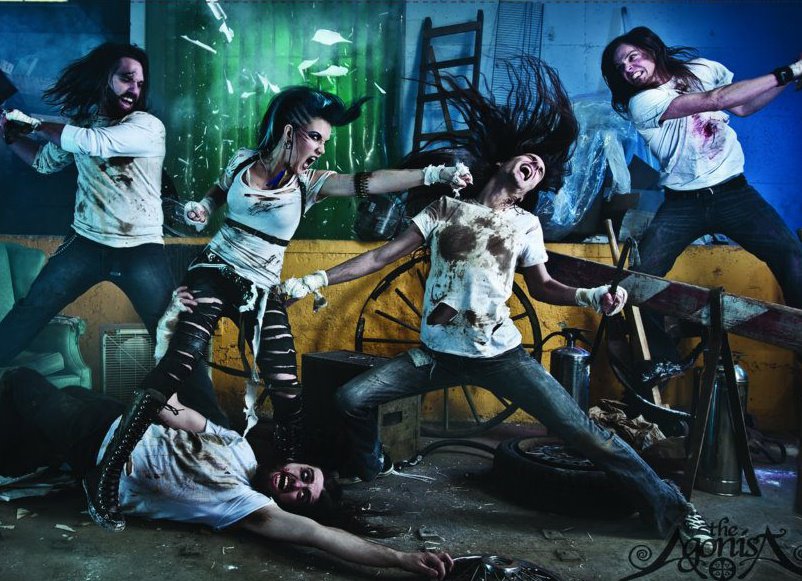 "The DANZIG tour has been a success for us. The shows have a lot of people and you can see that it is a varied crowd. There are a lot of new fans, younger fans, that are in the audience. Afterward we will have several shows planned and we hope to go to Europe. So far we have not done too many of the big festivals but that is something that I hope will happen for us," he said. "When you go to those there are so many people and it is something that I think most bands would love to be able to do and I hope that we are able to get on the festival circuit before too much longer."
Currently, the band is at home in Canada planning for their summer shows, which will bring them back through the United States and to Mexico. The video for "Thank You Pain" has been viewed on YouTube more than seven million times and "Panaphobia" has reached nearly a million views. For more about the band you can view their official Facebook page and check out the video for "Panaphobia" below.
https://www.facebook.com/#!/TheAgonistOfficial?fref=ts
Please log in to view RANTS