The Evil have landed and they are called MURDER FM. This Texas based band are burning up the airwaves and video channels with a hauntingly well-orchestrated set of tunes that have the potential to propel them to super stardom. The band has had the opportunity to open for KORN, THEAORY OF A DEADMAN, LACUNA COIL, BLACK VEIL BRIDES, ORGY, and DAVEY SUICIDE and plan to launch more shows on a national level as the year wears on.

Singer and guitarist Norman Matthew gave birth to the brainchild that is MURDER FM after stints in bands in his hometown of El Paso before moving to Dallas. Joining him in the band are bassist JSixx, guitarist Matt Xero and drummer Brandon Arpin.

"I define my musical style as dark, edgy, sleek," Matthew said. "Thatís due in huge part to being influenced by so many great artists like NINE INCH NAILS, THE CURE, DEPECHE MODE, KISS, GUNS Ní ROSES, and MOTLEY CRUE. I just kind of put them all into one pot, threw in my own ingredients and out it came!"

The band has been wrapping up a video to accompany the single "We the Evil" that was released on February 26th and it appears that the video debut is slated for next month. The video was recorded at The Sound Foundation in Dallas, a school of rock founded by Matthew. The song was debuted this spring during the bandís live shows and is already slated for video play on Scuzz TV in the United Kingdom. The song is selling quite well on iTunes and is proving to be yet another successful vehicle for the band.

"What is the story behind "We the Evil"?" Matthew said. "We have analyzed this quite a bit. It stems from the old saying "we the people". It seems like in rock music there is no more "we", but the narcissistic "I", so I wanted to bring to the table my own version of a rock anthem, hence "We, the Evil". This is one for the dark side!"

The Sound Foundation focuses on artist development, music and recording instruction and rehearsal space. Currently more than one hundred musically aspiring young people are enrolled and there are seven full time bands rehearsing for live performance. Matthew is the founder and chief instructor at the foundation. It also provides a place where Murder FM can work toward their production for music and videos.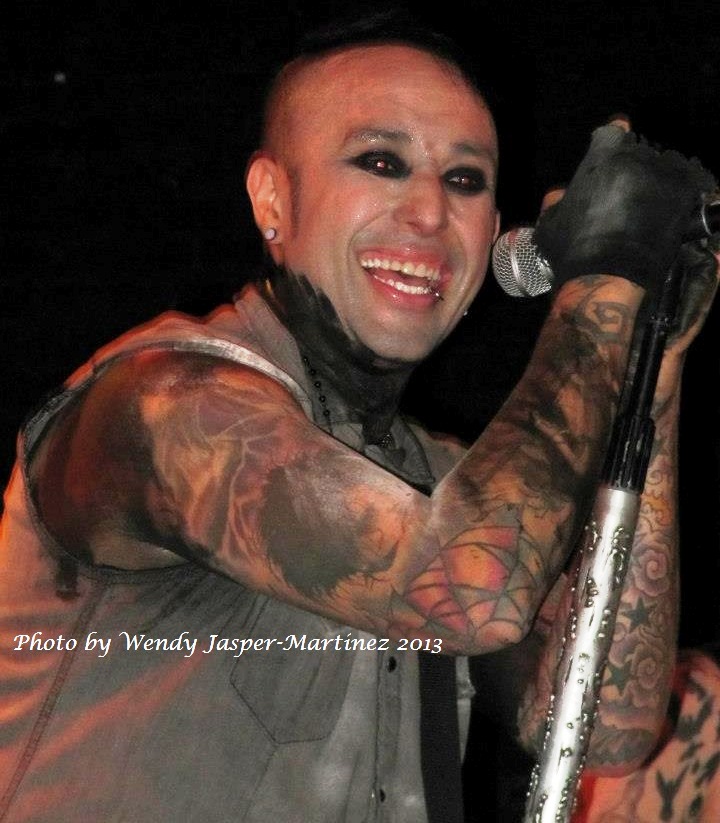 "We have all the elements for recording and video that a label would provide to us," said Arpin. "Everything is available on YouTube or iTunes these days. Internet exposure has helped. We are doing well in the United Kingdom and we have top ten videos there."
The band has relied on internet marketing considerably since the release of the bandís first album. Anthems For The Used did well domestically and was a big hit internationally.
"The first CD did amazing in the UK and propelled us to two top ten videos on SCUZZ TV. The subsequently released singles have outsold the CD and YouTube has been integral, but I see that the live shows and social media are probably the two biggest factors in our existence besides our amazing fans", Matthew said.
"Media exposure and fan assistance is a huge help. Everything is on social media now and street teams have become fan pages. Itís so great to see the young people in the audience, dressed up, faces painted. Seeing fans and aspiring young artists is so inspiring to me as a musician," Said Xero.
Using the internet to promote the band has been essential to their marketing strategies and their videos have had thousands of hits in the past year, particularly "Twisted Love Story", which Matthew says is loosely based on the concept of the cable TV hit, Dexter.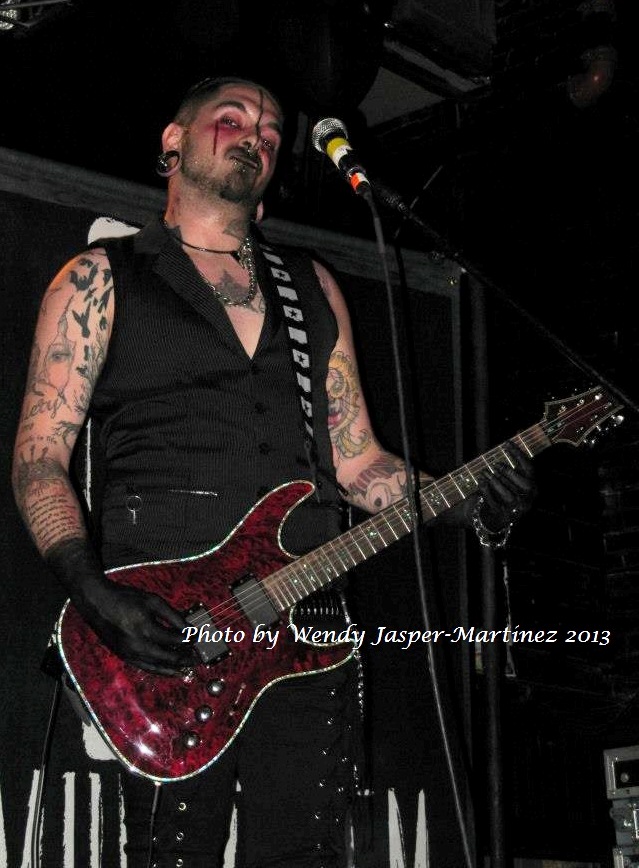 "The song is pretty much about the psycho girlfriend that takes it just a little too far and swears if she canít have you, no one can," Matthew laughs. "It has by far been our biggest video hit and fans love the conceptual nature of it. It was the first song where instead of taking a page from my personal life, I wrote from a fictional perspective. The scary part is that the topic is probably all too real for someone out there!"
Matthewís enthusiasm is contagious and his musical goals havenít changed despite the hardships of the music world.
"I learned a hard lesson being shelved on a major label at a young age", he said. "Everything I have accomplished since then I am overly thankful for. It has been amazing that we have been invited to open for so many big acts!"
The shows the band has opened have had amazing fan response and has made them a popular option for larger tours coming through Texas. Since the band is considered a national recording artist, it increases the viability of any touring bill to have them open and they are able to work all areas of the state into their traveling options.
"We opened the BLACK VEIL BRIDES show in San Antonio and it was sold out," said JSixx. "We are also called quite a bit by Trees (Dallas) when they have a touring act coming through. We also get out a lot and support local music in our hometowns of San Antonio, Dallas and El Paso. Music and the fans are our life and a piece of advice we give to fans and up and coming musicians is to get out and support local music."
"Exactly," said Xero. "And once you have the formula you are looking for you have to get out there and get in front of the people. I love to watch the fans just lose their mind with such raw energy at the shows!"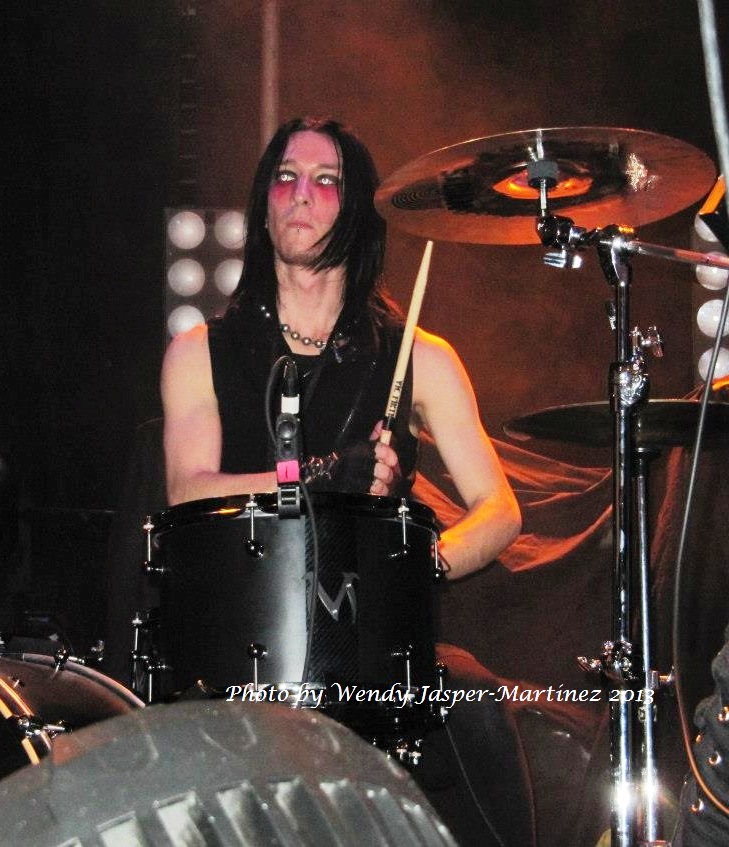 The band continues to work closely on building their success and are constantly writing and working on setting up tour dates.
"Weíve grown as friends and musicians," Matthew said. "The work we do together and how we use our influences is what MURDER FM encapsulates and we want to give our best to the fans."
Other songs available on the bandís YouTube channel are "The Breaking", "Machine Gun Kisses," "As Beautiful as You Are" and live vlogs and concert excerpts. The bandís albums, Anthems for the Used, Patchwork Promises, and their singles are all available on iTunes.
For more information on MURDER FM, check out www.murderfmmusic.com. They can also be found on ReverbNation, Facebook, iTunes and YouTube. You can also check out the Sound Foundation at www.thesoundfoundationdallas.com.
All photos by Wendy Jasper-Martinez
Check out the MURDER FM video for "Twisted Love Story"