War Of The Gargantuas: A Conversation with Philip H. Anselmo of DOWN and Bruce Corbitt of WARBEAST

By Charlie Steffens aka Gnarly Charlie, Writer/Photographer
Tuesday, February 5, 2013 @ 3:46 PM

| | | |
| --- | --- | --- |
| | | "I've learned to keep things light and to keep everybody in good spirits. Look, we're not building rockets, we're not putting up walls in buildings. We're making music." -- Phil Anselmo |
Music is a common thread that brings people together. For DOWN's Phil Anselmo and WARBEAST's Bruce Corbitt, that thread is singing in heavy metal bands, and in addition, an affinity for early AEROSMITH, football, and Gargantua movies. Hence the name of their respective bands' split EP: War of the Gargantuas. The record has two songs by Philip H. Anselmo & The Illegals: a peek into Anselmo's much anticipated solo debut, and two tracks from WARBEAST's forthcoming album, Destroy. The EP has been released on Anselmo's own label, Housecore Records. The Housecore roster lists WARBEAST, CROWBAR, EYEHATEGOD, and SOILENT GREEN among others on its roster.

Anselmo and Corbitt's relationship goes back to the days when Anselmo was in PANTERA and Corbitt fronted RIGOR MORTIS. Catching up with two of metal's legendary singers during their recently completed Weed & Speed West Coast Tour, they got current on their bands, Housecore, and upcoming projects.

"We've been out on other tours but so far these are the biggest crowds we've gotten to play in front of. It's done us a lot of good," Corbitt says of WARBEAST's successful tour with DOWN. "The bands are totally different and unique in their styles, but in the end it made for a great show. It was good times with those guys, man."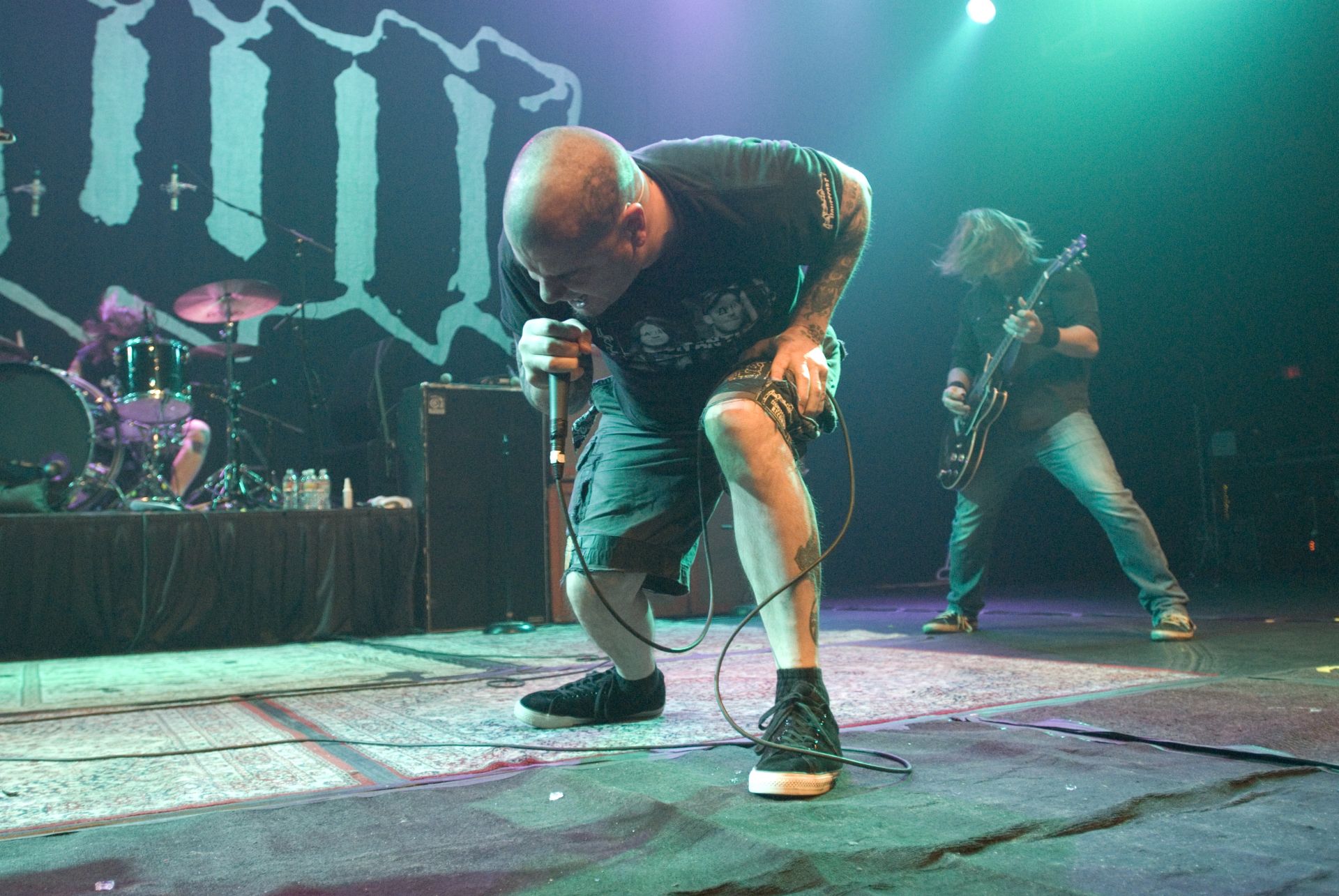 Formed in 2006, WARBEAST released its Housecore Records debut in 2010 with Krush the Enemy. Having shared stages with DOWN, GWAR, GOATWHORE, CAVALERA CONSPIRACY, CROWBAR, EYEHATEGOD, DESTRUCTION, and others, WARBEAST is known for its impressive live performances. That's easy to understand given that the band is made up of members from RIGOR MORTIS, GAMMACIDE, and DEMONSEED.
"I know every band says this, but we just think we topped Krush the Enemy on this," says Corbitt about the forthcoming full-length WARBEAST album, Destroy. (Two of the tracks, "Birth of a Psycho" and "It" are on the War of the Gargantuas EP.) "We already had been playing like half of it on the previous DOWN tours. Crowds are coming up telling us they love the new songs as well as the songs on the split. So, it's a good sign for us, you know."
"It's a different record," says Anselmo of Destroy. "It's a different lineup, to a certain extent. But still, to me, it's a thousand-percent WARBEAST. And that's a pretty thunderous fuckin' thing, man. I was actually surprised when we first started doing Destroy because I thought maybe WARBEAST might take a more modern day approach and have more blast beats, super-duper fast parts and shit like that. They could have gone the blast beat route and sounded like a million other bands, but they did not do that at all. It's such pure thrash. And when I say DFW thrash, it's coming from seeing RIGOR MORTIS play live, seeing GAMMACIDE, where Scott Shelby originally came from, play live. Some of the riffs to this very day take me back to Joe's Garage where I'm like, 'God damn. These guys are killing it.' And that was in '88, '89. The fact that WARBEAST takes me back to the '80s, I love it."
Corbitt, a native Dallas/Fort Worth resident, met Anselmo in the late '80s when they were in their respective bands, RIGOR MORTIS and PANTERA. He explains how they became reacquainted, and thus a working relationship began.
"It was five years ago when we got contacted by ARSON ANTHEM, which is Philip's other band, where he plays guitar. They wanted to know if RIGOR MORTIS was available for a short tour. So we went out with them, for like a week. I gave him a demo then, but on the road he gets so many demos. I donít know if he ever listened to it but at the time we really didnít have it mixed right. But anyway, a couple months later I just sent him an e-mail, and surprisingly he called me a couple hours later and we spent a couple hours on the phone just talking about old times and he wanted to know what everyone was doing around here, mentioned the demo again. He said he didnít know if he had heard it but to go ahead and send it to him again (laughs). So I sent him a copy and a week later, almost exactly, he called me again one night and was very impressed with the demo and heard the potential in the band. Philip said that night said that he wanted to be the first to have a chance to sign us. Pretty much a verbal agreement that night. And that's kind of how it happened. It's been a great, great working relationship ever since, working with Phil and Housecore. He's put some really great, legendary bands on his label and we're honored to be on it. And, of course, getting to be on this split where he's got the debut of his new solo album, you can't beat that. We asked Phillip if he would be the producer for Krush the Enemy. Once he agreed, and wanted to do it, we were ready to let him be the sixth member of the band. This guy has all this experience and has made so many great albums. So we asked him and he said sure. It went so well we can't ever see working without Phillip."
"Well, yeah. I'd freak out too." Anselmo says. "I'd feel like, 'Wait a minute. We gotta work together, man.' We bring our ideas to life."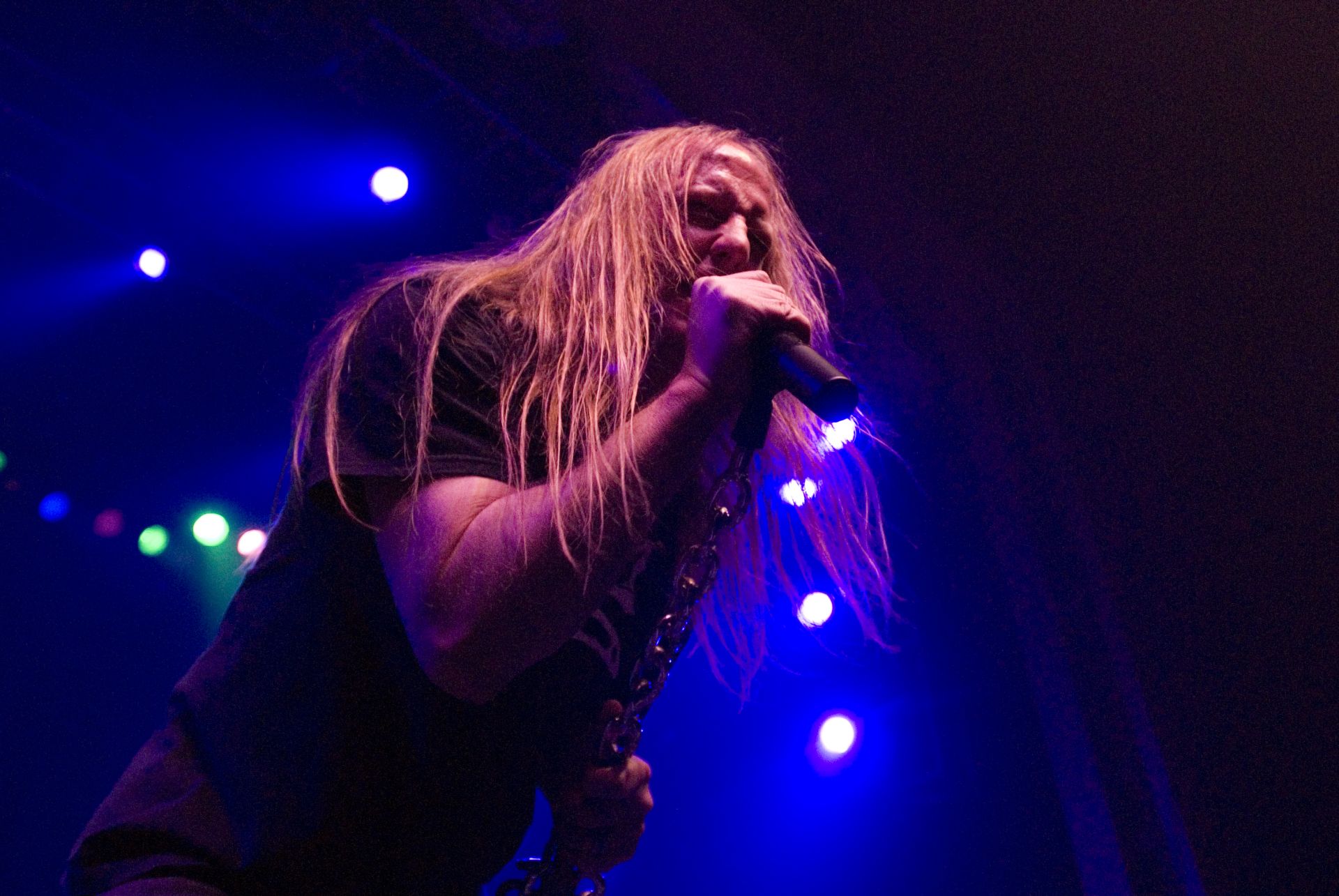 "The album turned out better than it would've without Phillip." adds Corbitt. "And then, of course, you have memories that will last a lifetime, because when we were making the album it was a comfortable atmosphere and very productive. And we had a lot of fun. We were crying, we were laughing so hard at certain times."
"And that's part of my job too," Anselmo says, "because I know that the studio can be stressful as a motherfucker. It can be un-fun. I've been in many situations when I was not having fun in the studio and that was because the vibe in the room was just not right, and this is just me, personally. I've learned to keep things light and to keep everybody in good spirits. Look, we're not building rockets, we're not putting up walls in buildings. We're making music. We're making fuckin' records, man. And it should be a fun experience. Bruce nailed it on the head when he said we have cry-worthy memories in a good way. Creating memories, man. So it's like, that to me is just icing on the cake right there."
"I've said this many times," Corbitt says, "he's got this way about him that if I like do something terrible, sing a line really horrible or pronounce a word bad or something, instead of hurting my feelings, he's got a way of making you laugh about it."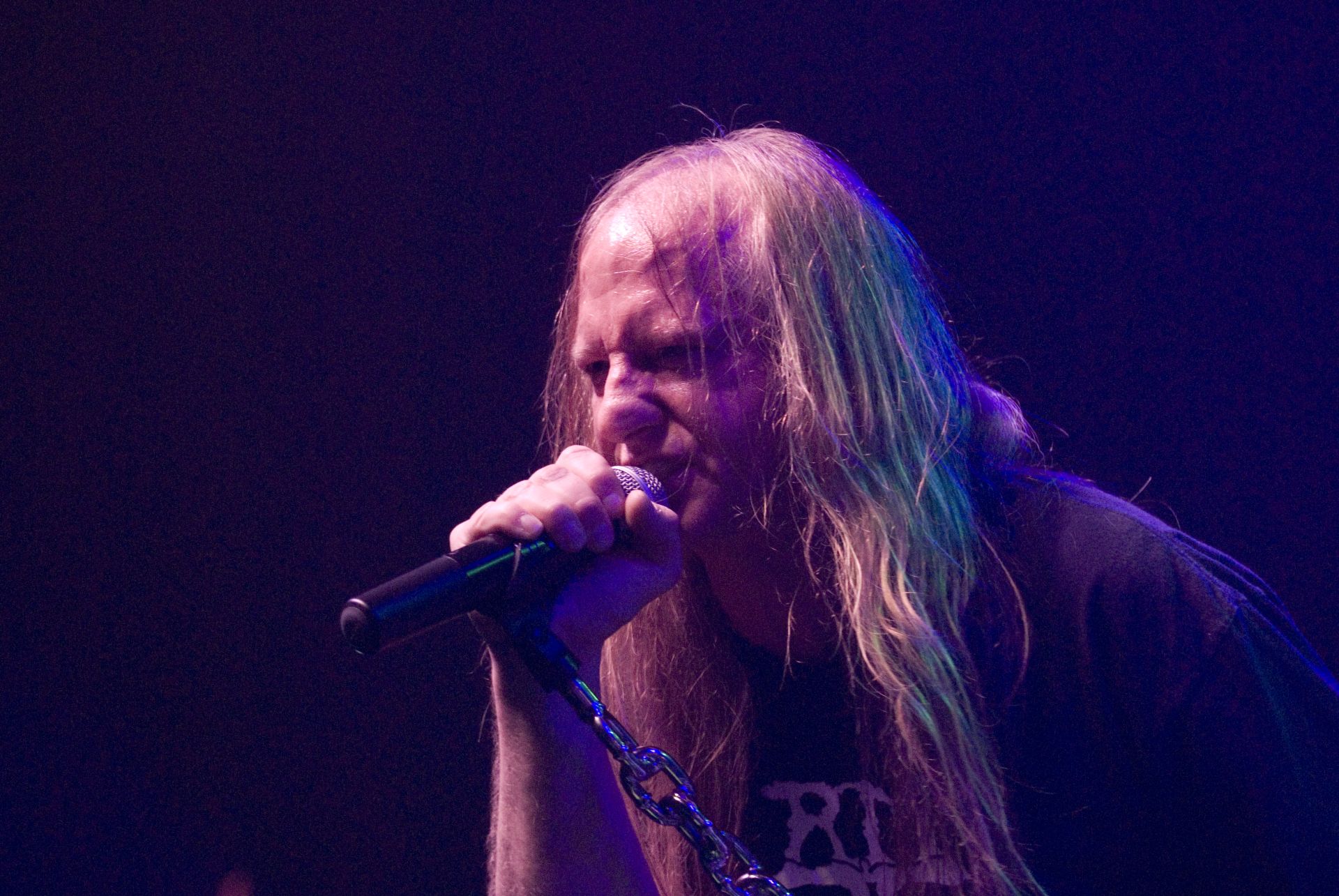 "I've been there," says Anselmo. "Jesus Christ, man. If a take doesn't come out correct, or the way you foresaw it, you got to laugh at yourself. You got to learn how to laugh at yourself, anyway. It's part of getting old, growing up and, actually, making better records, man. Tension in the air and all that shit, you know, like I say, I think it kind of chokes the final product. I don't think we've choked WARBEAST at all. I think between the two of us and all of our inside jokes--Gargantuas and everything included, our camaraderie and what not, I feel so good about this fuckin' new WARBEAST record, the Destroy record. It's heavy, man. It's so heavy."
"I'll back that up as a guy who watched them in Europe, where they had never played before. Like any great band, by the end of that goddamn show most of the audience is fuckin' completely infatuated with what they're seeing and hearing live. In my opinion, WARBEAST won over every single fucking crowd in Europe. I've told the guys in WARBEAST this before, PANTERA's first time to fuckin' Europe was actually a horrific, shitty experience. If we got a smattering of applause, that was a good night. So people did not want to even see us, man. I'm telling you, we had terrible, terrible reviews, terrible shows. That 30 minutes up onstage just seemed like two fuckin' hours, it was so bad. WARBEAST blew PANTERA's first time to Europe away, as far as winning audiences over and what not. They kicked some fuckin' ass. Straight up.Ē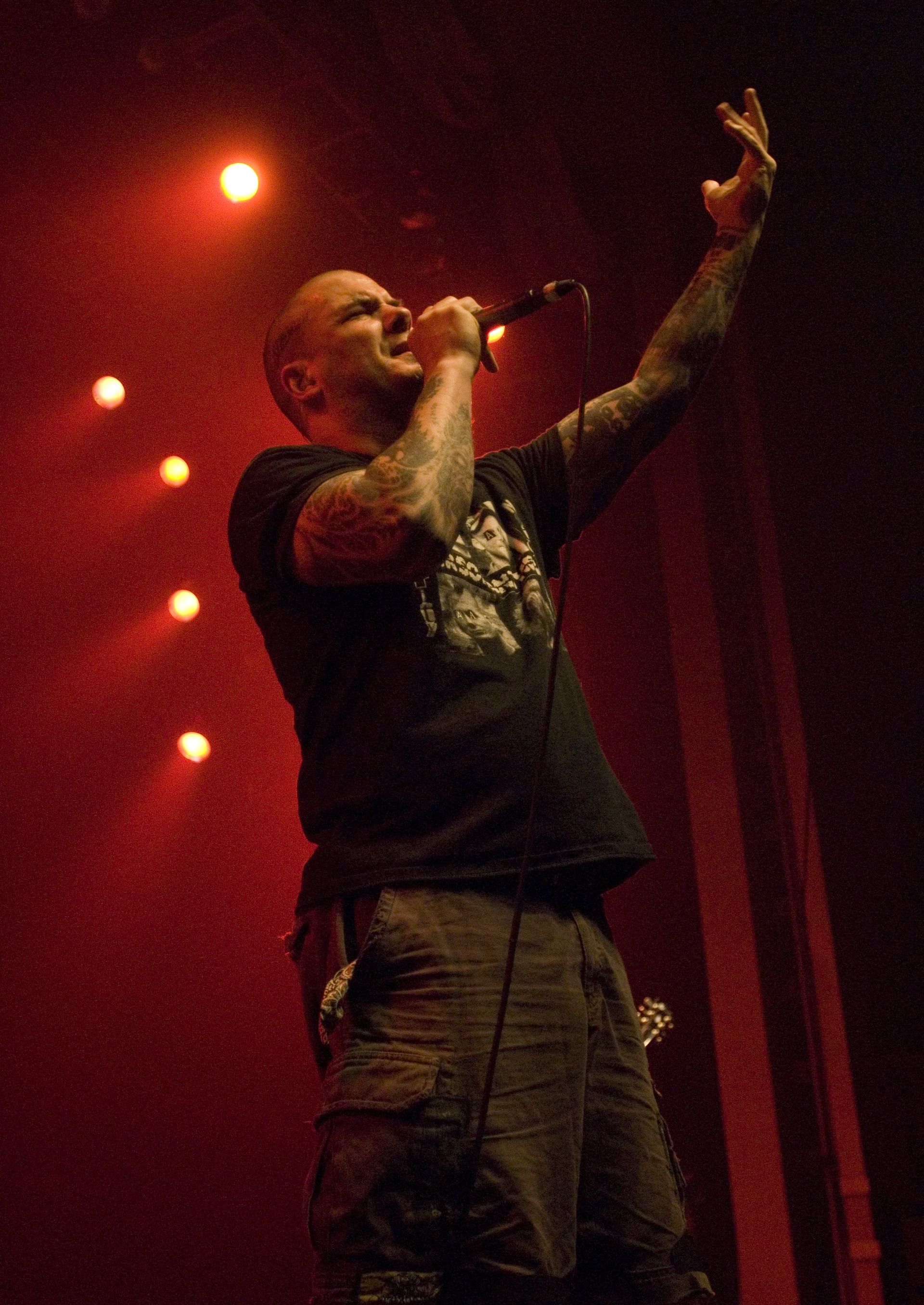 "Back when I was transitioning from the Rob Halford-esque, high-singing, and trying to push PANTERA in to heavier realms, Bruce Corbitt was one of my influences because of his pronunciation. Always an excellent guy with over-pronunciation, sort of like Tom Araya from SLAYER. Over-pronunciation obviously came from Rob Halford and before Rob Halford, Glenn Hughes. So you see where the trickle down effect becomes apparent. But Bruce had a very distinctive--and still does--voice. You know it's him. His style did have a great effect on me, great influence on me, and I can close this sucker out by saying: when you listen to a record and you hear the vocals and immediately zero in and say 'That is Bruce Corbitt,' that, my friend, is success."
All photos by Charlie Steffens
Please log in to view RANTS