KNAC.COM Staff Top Ten Picks For 2012 Releases

By Larry Petro, News Monkey
Saturday, January 12, 2013 @ 8:47 AM




A new year is now upon us, but 2012 saw a plethora of good material released, and to that end, staff at KNAC.COM have compiled their lists of Top Ten releases of the year.

Many of these releases are available for sale in the KNAC.COM More Store. To purchase these albums, click on the album titles or on the album cover art.

Larry Petro, Writer/Contributor/News Monkey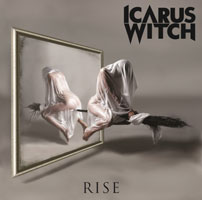 01.) Icarus Witch Rise (Century Media)
02.) Lacuna Coil Dark Adrenaline (Century Media)
03.) Adrenaline Mob Omerta (EMI)
04.) Testament Dark Roots Of Earth (Nuclear Blast)
05.) Sister Sin Now And Forever (Victory)
06.) Rush Clockwork Angels (Roadrunner)
07.) Van Halen A Different Kind Of Truth (Interscope)
08.) Accept Stalingrad (Nuclear Blast)
09.) Stone Sour House Of Gold And Bones Pt 1 (Roadrunner)
10.) Lillian Axe XI: The Days Before Tomorrow (CME)


Michael Fischer ~ Writer/Cartoonist/Lead Cheeseburger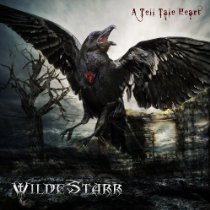 01.) Wildestarr A Tell Tale Heart (EMI)
02.) Loudness Eve To Dawn (Entertainment One)
03.) Malice A New Breed Of Godz (SPV)
04.) Black Country Communion Afterglow (J&R)
05.) Pastore The End Of Our Flames (Inner Wound)
06.) Accept Stalingrad (Nuclear Blast)
07.) Geogre Lynch Legacy (Rat Pak)
08.) Rush Clockwork Angels (Roadrunner)
09.) T&NSlave To The Empire (Rat Pak)
10.) Shadows Fall Fire From The Sky (Razor & Tie)

Krishta Abruzzini-McGroovy, Pacific Northwest Correspondent & Hottest Chick On The Planet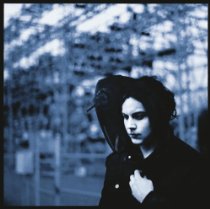 01.) Jack White Blunderbuss (Third Man Records)
02.) Foxy Shazam The Church Of Rock And Roll (Capitol)
03.) UFO Seven Deadly (SPV)
04.) Muse The 2nd Law (Warner Bros)
05.) Aerosmith Music From Another Dimension (Columbia)
06.) The Cult Choice Of Weapon (Columbia)
07.) The Mars Volta Noctourniquet (Warner Bros)
08.) Serj Tankian Harakiri (Reprise)
09.) Marilyn Manson Born villain (Cooking Vinyl Records)
10.) Great White Elation (Frontier)


Diana DeVille, Rock Goddess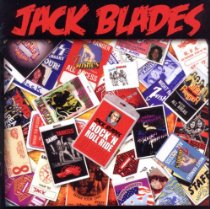 01.) Jack Blades Rock N Roll Ride (Frontiers)
02.) KISS Monster (Universal)
03.) Red White & Blues Shine (Independent)
04.) Dio The Very Beast Of Dio, Volume II (Niji)
05.) The Darkness Hotcakes (Canary Dwarf)
06.) Kid Rock Rebel Soul (Atlantic)
07.) T&N Slave To The Empire (Rat Pak)
08.) Aerosmith Music From Another Dimension (Columbia)
09.) LA Guns Hollywood Forever (Deadline Music)
10.) Great White Elation (Frontier)


Peter Atkinson, Northeast Correspondent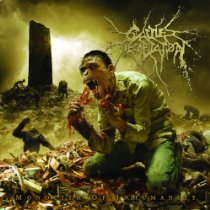 01.) Cattle Decapitation - Monolith of Inhumanity (Metal Blade)
02.) Napalm Death - Utilitarian (Century Media)
03.) Cannibal Corpse - Torture (Metal Blade)
04.) Marduk - Serpent Sermon (Century Media)
05.) Killing Joke - MMXII (Spinefarm)
06.) Hour Of Penance - Sedition (Prosthetic)
07.) Gory Blister - Earth-Sick (Bakerteam)
08.) Prong - Carved Into Stone (SPV)
09.) Circus Maximus - Nine (Frontier)
10.) Gojira - L'Enfant Sauvage (Roadrunner)


Junkman, On Air Personality, Hoarder Of All Things Salvaged
01.) Sone Stour House Of Gold And Bones Pt 1 (Roadrunner)
02.) Van Halen A Different Kind Of Truth (Interscope)
03.) Testament Dark Roots Of Earth (Nuclear Blast)
04.) Lamb Of God Resolution (Epic)
05.) Accept Stalingrad (Nuclear Blast)
06.) Rush Clockwork Angels (Roadrunner)
07.) Deftones Koi No Yokan (Reprise)
08.) Meshuggah Koloss (Nuclear Blast)
09.) Gojira L'Enfant Sauvage (Roadrunner)
10.) Dethklok Dethalbum 3 (William Street)

Lots of "Honorable Mentions".....

DJ Will Host of "The Vault"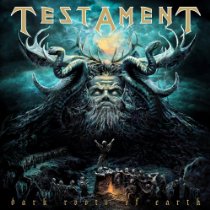 01.) Testament Dark Roots Of Earth (Nuclear Blast)
02.) Kreator Phantom Antichrist (Nuclear Blast)
03.) Overkill The Electric Age (EZ Music)
04.) Accept Stalingrad (Nuclear Blast)
05.) Danko JonesRock N Roll Is Black And Blue(Bad Taste)
06.) Black Country Communion Afterglow (Mascot)
07.) Fear Factory The Industrialist(Candlelight)
08.) Lamb Of God Resloution(Epic)
09.) Prong Carved Into Stone (Long Branch)
10.) Manowar The Lord Of Steel (Magic Circle)

Andrew Depedro, Ottawa Correspondent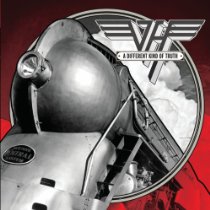 01.) Van Halen A Different Kind Of Truth (Interscope)
02.) Accept Stalingrad (Nuclear Blast)
03.) KISS Monster (Universal)
04.) Testament Dark Roots Of Earth (Nuclear Blast)
05.) Rush Clockwork Angels (Roadrunner)
06.) 3 Inches Of BloodLong Live Heavy Metal (Century Media)
07.) Shadowside Inner Monster Out (Spitfire)
08.) Black Country Communion Afterglow (J&R)
09.) Hellyeah Band Of Brothers (Eleven Seven Music)
10.) Kamelot Silverthorn (SPV)

Charlie Steffens, aka Gnarly Charlie, Staff Photographer/Writer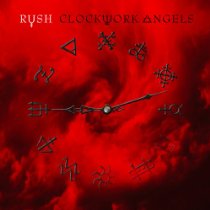 01.) Rush Clockwork Angels (Roadrunner)
02.) Black Country Communion Afterglow (J&R)
03.) Lamb of God Resolution (Epic)
04.) Between The Buried And Me The Parallax II: Future Sequence (Metal Blade)
05.) The Sword Apocryphon (Razor & Tie)
06.) Marilyn Manson Born Villain (Cooking Vinyl)
07.) Fear Factory The Industrialist (Candlelight)
08.) P.O.D.Murdered Love (Razor & Tie)
09.) Prong Carved Into Stone (Long Branch)
10.) Sylosis Monolith (Nuclear Blast)
Please log in to view RANTS