Rod Morgenstein: Are You Ready For This Jelly?

By Don Sill, Contributor
Sunday, April 28, 2002 @ 10:00 PM

| | | |
| --- | --- | --- |
| | | An Interview with Legendary Dr |
From playing drums for a serious instrumental jazz/rock fusion band with the Dixie Dregs to playing drums for the overly commercial hair-band Winger, Rod Morgenstein has been on both sides of the musical spectrum and loved every single second of it. "Those were two totally different styles of music and I really got to experience two completely different sides of the music business and how it operates," Morgenstein explains. "I mean, both labels that I was on with both bands were totally into our bands, but in the case of the Dixie Dregs, they knew that we were a classy, grass-roots band and it was the kind of band that was gonna be a word-of-mouth thing. Maybe we'd get on radio, maybe not, so they only committed a certain amount of money to us. With Winger on the other hand, once MTV started supporting us, the label knew they had something. When a major record label puts it's heart and soul into an artist, its unbelievable how many doors can open."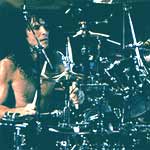 Morgenstein, a Long Island native (grew up in Plainview) made his mark on the music business and opened up many doors with hard work, talent and perseverance. Morgenstein says, "I lived on Long Island until I was about 20, and then I went to The University of Miami in Florida." It was at The University of Miami where Morgenstein would meet Steve Morse, Andy West and Allen Sloan and form the Dixie Dregs in 1975. Since then, Morgenstein has went on to have a tremendous career in music. His unique, dynamic and musical drumming style has led to him winning the Best Progressive Rock Drummer award in Modern Drummer Magazine's Reader's Poll 5 years in a row (1986-1990) and Best All-Around Drummer (1999), earning him a permanent position in the magazine's prestigious Honor Roll. Aside form the Dixie Dregs and Winger, Morgenstein has teamed up with many artists and played in various side projects through the years. His latest project, The Jelly Jam is a classic/progressive rock roller coaster ride that will win over the everyday music fan and impress the music connoisseur at the same time. "It's a vocal orientated record, there's some real melodic, easier things to grasp on to… But, if you're a musician and if you're one of those kinda people who likes to dig beneath the surface, then there's a lot of extra meat in there for you, too." The Jelly Jam's self-entitled CD is out in stores now and has been getting much rave from critics and fans alike. "I am really, really excited about this record. I've had so many friends saying that this is the best thing I've done in years."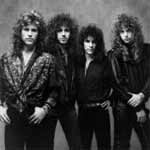 The Jelly Jam, who also includes Ty Tabor (Kings X) & John Myung (Dream Theater), is a fantastic and extremely talented trio who recorded the album in just ten days at Millbrook Studios in Upstate, New York where they would play and live. "It's a real cool place that has it's own live-in facility. It has three bedrooms and a big kitchen/living room area to hang out in." Morgenstien describes. "So, here you have these 3 grown guys living there for ten days just eating, sleeping, jamming together and the night ends with everybody smoking cigars, drinking wine and it doesn't get any better than that." At 47 years old, Morgenstein is still knocking those drums like nobodies business and he shows no signs of slowing down any time soon. With five bands… That's right five, (Dixie Dregs; Winger; Platypus; Jelly Jam & Rudess Mogenstein Project); along with a part time job as associate professor at Berkley College of Music, an author of several how-to drummer books and his own signature line of drum products; you can safely say that Morgenstein is a bona fide work-a-holic. Yeah, he may be 47, but he still has the energy of that 20-year-old kid in Florida.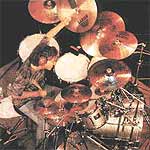 Currently, Morgenstein will be reuniting with long time buddy, Kip Winger along with the rest of the band as they hit the road with Poison, Faster Pussycat and Cinderella for thier 10-week leg of the tour. "This will be the first time playing with the band live since November 1993," explains Mogenstein. With The Very Best of Winger album released last year, it's certain that Morgenstein and Winger are gung-ho and excited about this upcoming tour. "This all reawakened that really great memory that we all had of the good times." Look for The Jelly Jam at music stores everywhere and be sure to catch Winger when they come to a venue near you this summer. For more info on Rod Morgenstein and his bands log to: rodmorgenstein.com.
Please log in to view RANTS