GIRLSCHOOL WTFortyFive?

By Terry Martinson, Contributor
Monday, September 25, 2023 @ 4:56 PM

| | | |
| --- | --- | --- |
| | | |
GIRLSCHOOL
WTFortyFive?
Silver Lining Music




I am going to switch things up a little and cut right to the quick here in the first sentence or two. The latest release, number 14 for those who are counting from the glorious hard rock band GIRLSCHOOL, entitled WTForty Five? is awesome. Unfortunately for me I missed the mark on GIRLSCHOOL in their heyday. Sure I acquired a couple of the albums later in life being the collector I am, but unfortunately as mentioned I didn't find the opportunity to become a part of the Grrrrlschool Army. Maybe I can become an honorary inductee now?

The GIRLSCHOOL back story is a lengthy one as the band has been kicking about for, well, 45 years, with a born on date of 1978 and their first album dropping in 1980. Also impressive and dare I say amazing in this day and age, the band includes all of the original members. Fourteen studio albums, or "official releases" along with a couple handfuls of singles, live albums and such, to say GIRLSCHOOL is prolific would not do them justice. As I spin WTForty Five? and I tuck into their backstory I see they are revered as a part of the New Wave of British Heavy Metal foundation. Sharing the stage with many many bands of impressive pedigree, from MOTORHEAD to SAXON and all points in between, some of which make an appearance on this latest release, but more on that later.

High level overview is that GIRLSCHOOL is a damn good hard rock band. The first dozen spins had me singing along instantly, boppin' my head, air guitaring and moving to the band's infectious brand of rock n roll. The writing and playing are really really solid, as is the production. I am unsure if anyone could dislike this release.

WTForty Five? starts off firing on all cylinders with a powerhouse hard rocker in "It Is What It Is", which also seems to paint a picture of a roadworthy band with a past of stories to tell and not a single regret. If there was, just brush it aside as "It Is What It Is". A really solid opener and it would be a real solid show opener with some solid drumming and a real tasty solo. Watch the video on KNAC.COM HERE. "Cold Dark Heart" (video on KNAC.COM HERE) is next and although it takes a step back in the speed department, the playing and songwriting are consistent. Many online make gothic comparisons, but I don't get it or see it. "CDH" is just a mid tempo rock n roll song with some nice double bass drumming. Maybe it is the vampiric theme that the lazy and uninformed associate with gothic? "Bump In The Night", another uptempo tune with a "horror"-esque vibe and a nifty sleazy hard rock main riff and again the drumming is a spotlight with its double time meter that falls into a standard 2/4 and then lets have a fill or 2. Nice. "Barmy Army" is fun af. Again the double time drumming lends itself to the sleazy hard rock number that has a banger of a chorus that anyone in the club would go ape for as GIRLSCHOOL lays on the kudos to their feverish fanbase. This style of songwriting is a favorite for me as it is nice to hear a band praise their fanbase and what is not to love about the lyric "you're the ones that put the grrrr in GIRLSCHOOL"! "Invisible Killer" is probably the weakest song for me. The groove is nice as is the playing, it has a nice Dweezil Zappa "Talkin Bout" meets VERUCA SALT "Seether" vibe, but the whole pandemic theme is a bummer, for me anyway, otherwise it is a fine jam, just don't focus on the context. "Believing In You" is another sleazy blues rocker with a mega gang vocal chorus. Pretty straight forward but gets in your craw easily enough and the jangly bass really is infectious. The solo sure is nice too, as are the "woah oh woah oh WHOAS!" Kind of reminds me of MOTLEY's "Merry Go Round n Round".

"It's A Mess" has a real tasty lead in riff that pairs well with the verse riff and the chorus, holy moly. Another one that reminds me of that first DZ release, especially the tracks with Moon Unit singing and truth be told, Jackie Chambers' playing is quite Dweezil-like. Denise provides another drum schooling, man can she change tempo's and toss around fills like yards at the adult dance club. "Into The Night" again rocks. Kim's vocals are unwavering and she encants a little Joan Jett on the verse in this one, or maybe Joan "borrowed" a thing or 2 from Kim? Regardless this one is a real toe taper, replete with more "whoa oh's", a real nice chorus and Jackie goes for the throat on this solo. I must commend the production again as the drums thump the chest, the bass rattles the fillings, and the guitar and vocals are right where they should be, not buried and not drowning out everything else, just a real fine production. "Are You Ready" will probably be this album's signature tune, well aside from the closer, but... Joe Stump makes an appearance on this uptempo hard rocker and there is not a snowball's chance in hell that you won't gyrate, head bang, dance, whatever. The Meneketti inspired solo (and pre-solo) is dastardly, as is the guitar throughout. LOVE this track as should you.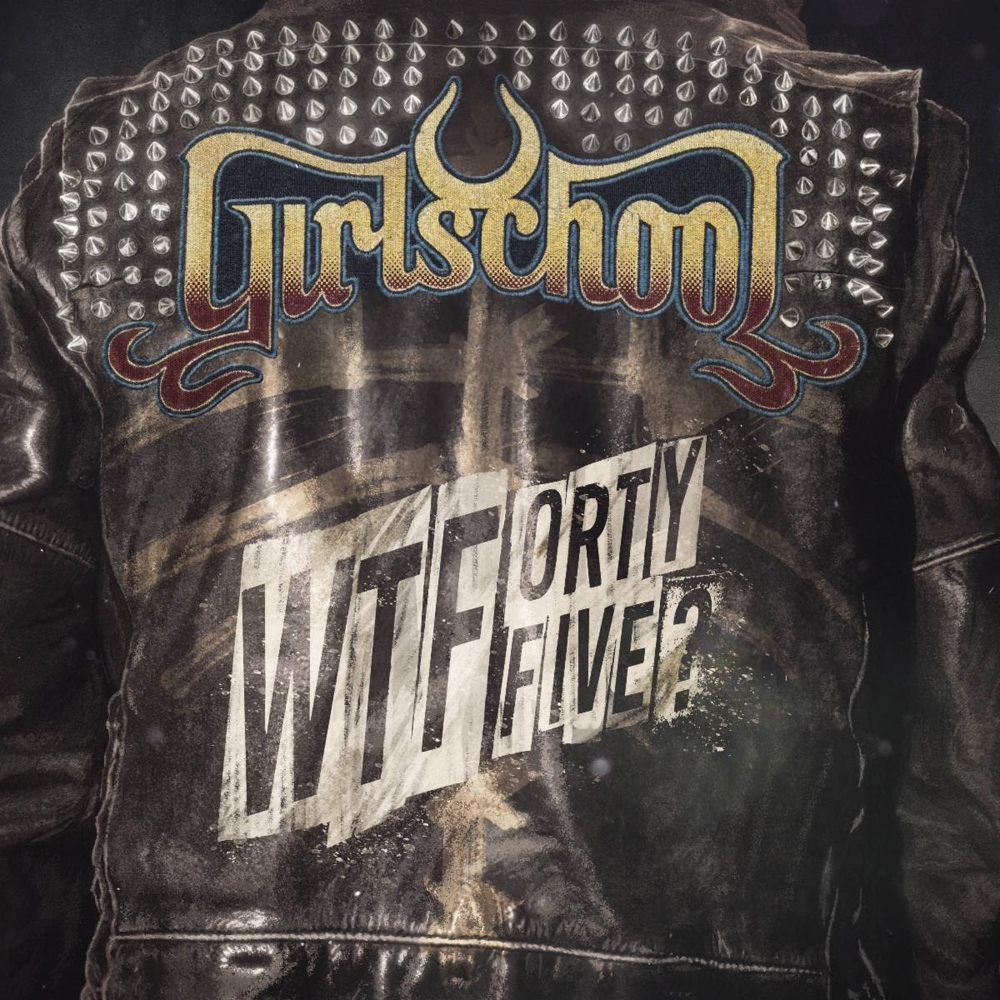 "Up To No Good" does a great job coming in with a "Go On Take Everything" intro that falls into a speedy groove laden gang chorus that oozes sleazy hard rock greatness. Again we get a drumming masterclass. Along with that swagger ladened vocals from Kim, a 45 GRAVE gang vocal inspired chorus and the whole kit and caboodle is a knockout. Party does just that, feels like a party for your ears, your soul. The gang vocals again sound like 45 GRAVE and their "Do You Wanna Party" epic anthem. The band name drops a slew of rock n' roll classics in the gang vocal verse and like "Barmy Army", what's not to like when a band praises their influences. Tracey's bass is something as she is shuffling all over, awesome. "Born To Raise Hell": Not sure words could do it justice. Sure it's a cover. A cover of THE MOTORHEAD epic anthem, but Kim's voice is SO befitting. So rasped out and compliments Biff amazingly! Lest not forget the inclusion of THE Phil Campbell and Duff McKegan to ensure the song gets the treatment it deserves and you can see Lemmy's Cheshire cat grin while the song blasts along and you can almost hear him give praise to the bands efforts with his quick wit and charm. A quote from Decline of the Western Civilization: The Metal Years creeps into my consciousness and it seems befitting, "Lemmy, what do you think when someone copies what you're doing or your style?", to which Lemmy answers, "More power to ya. Run it up the flagpole and see who salutes it. Maybe you'll do something I can steal". A great song, duh, but tastefully done with precision and love.
Well kids that is GIRLSCHOOL and their 14th long play WTForty Five? and it is a fine fine platter. Not a miss on it. As mentioned the playing, songwriting and production is top shelf and I would be daft not to thank the GIRLSCHOOL gals for bothering. What a great record, especially for 2023 and the disc would shelf nicely in any hard rock fans collection. Do yourself the favor and nab a copy asap you will NOT ragret it. Not even 1 letter.
4.0 Out Of 5.0
https://www.facebook.com/GirlschoolOfficial
https://girlschool.co.uk/