All Photos By Wendy Jasper
It was a night filled with omens, portents, death, spirits...and Satan. What could go wrong? As the crowd filed into Rise Rooftop in Houston the noise and excitement roared at a deafening level. The tour that was promised to be the best of blackened death was finally here. The Decibel Magazine Tour has always been known for finding the best new talent and pairing it with metal standards and this year's tour did not disappoint. Featuring DARK FUNERAL, CATTLE DECAPITATION, 200 STAB WOUNDS and black metal's newest darling, BLACKBRAID, the show was the most anticipated of the spring season. The show was originally scheduled at Warehouse Live, but City of Houston sewage issues shut their doors, so the venue owner immediately moved the show to his other live music spot. Rise Rooftop is fast becoming a favorite for metal acts and they have a variety of bookings, excellent bar staff and a unique interior architecture.
PegStar Concerts main man Christian Larson (NECROFIER, NIGHT COBRA) is well known for bringing the best of the metal scene to Houston because he is part of that world, fronting two of the most up and coming bands in metal today.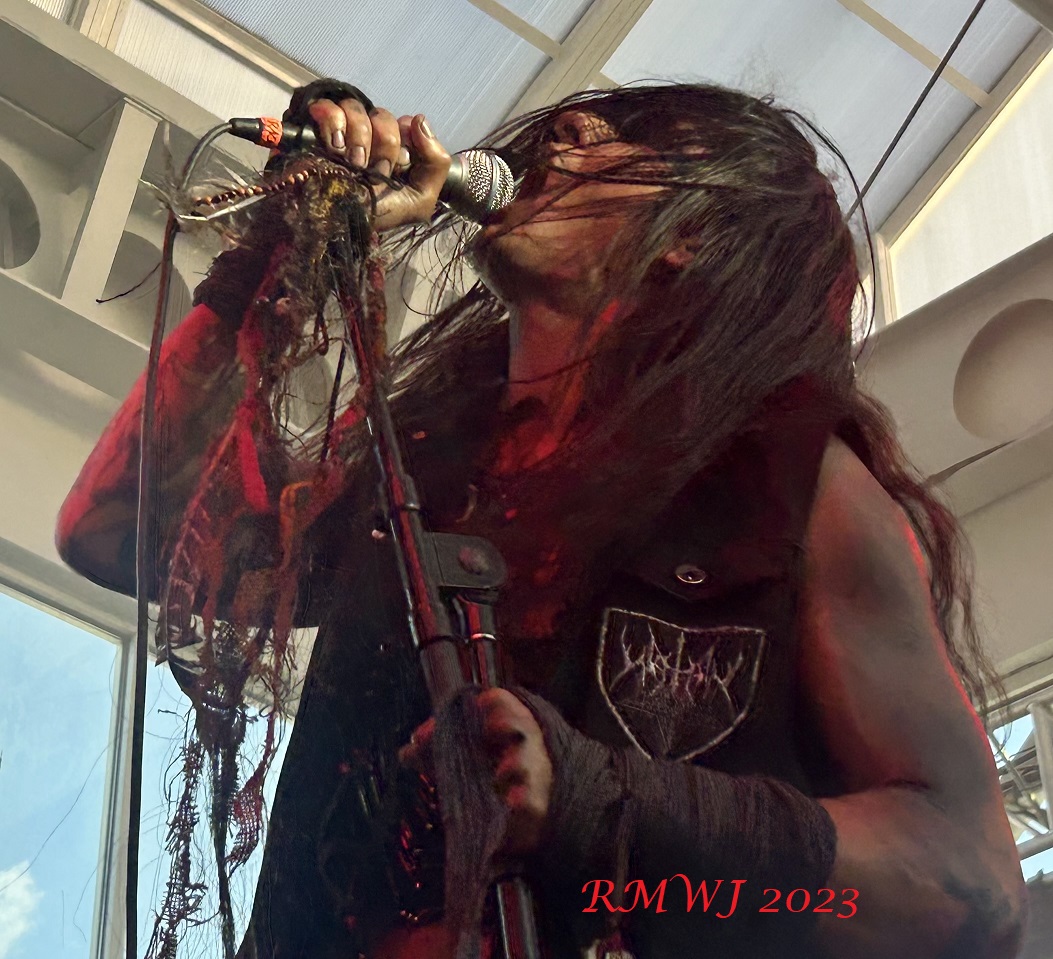 The black metal world is abuzz with talk of BLACKBRAID. Jon Krieger, AKA Sgah'gahsowah, weaves Native American folklore into the harsh tones inherent to the black metal sound. His debut album, BlackBraid I, is hailed as one of the best new albums of the genre and his latest opus, BlackBraid II is set to release on July 7, 2023. Songs like "The Spirit Returns" translates well live and his touring band is top notch. As a multi-instrumentalist, he plays all of the instruments himself, except the drums, as he writes and records. The music resonates with older black metal fans who yearn for the traditional sound they grew up with. I hear my youth in his music, and I love it.
"The River of Time Flows Through Me" and "Moss Covered Bones on the Altar of the Moon" are poignant and brutal, and "Barefoot Ghost Dance on Blood Soaked Soil" hails the history of indigenous people of our country and the music itself is superb. I hope that he continues his upward rise and I can't wait to see this band again.
200 STAB WOUNDS are Metal Blade discoveries and they were fantastic. I have never seen them live but I have listened to them occasion. They are one of those bands that you appreciate much more once you have seen them and I would love to do it again.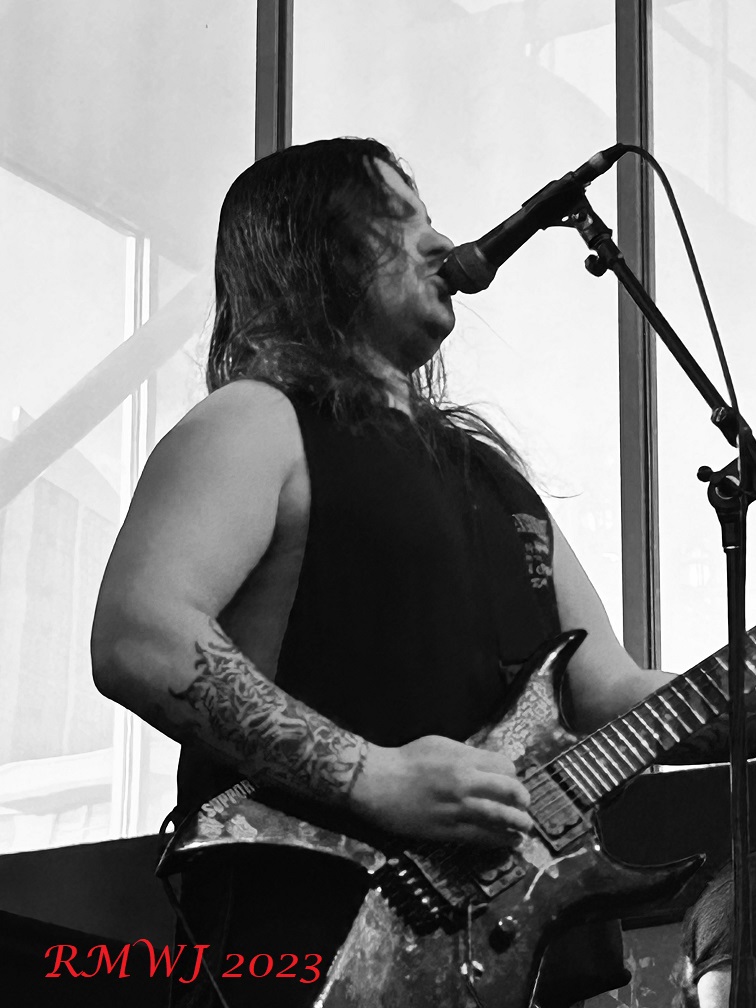 Songs like "Fatal Reality" and "Tow Rope Around the Throat" are a hit with horror fans. They were interesting and I enjoyed their set. I was not very familiar with them, but I have a soft spot for Metal Blade Records, so I am open to hearing more from them. "Itty Bitty Pieces" is a gory ode and their song titles scream slasher flick influences. They are a solid band with a tight line-up. I anticipate them doing much more and would see them again, given the opportunity.
CATTLE DECAPITATION needs no introduction. I love this band. This is the fourth time I have seen them since their first tour, and they are a great draw. It would say that the combination of bands on this tour fit very well. The audience was mixed but they clearly loved all the bands whether they were there to "see them" or not.
I overheard several people say that they were there for BLACKBRAID only but stayed to hear something new that they had not experienced before. Some people said there were at the show solely for CATTLE DECAPITATION or DARK FUNERAL; and some were there for 200 STAB WOUNDS. Either way, the house was full for the entire show. It seemed that no one left.
"Bring Back The Plague" is a favorite of mine. CATTLE DECAPITATION has a vast catalog of music now and they offer something new each time I see them; but I have my favorites.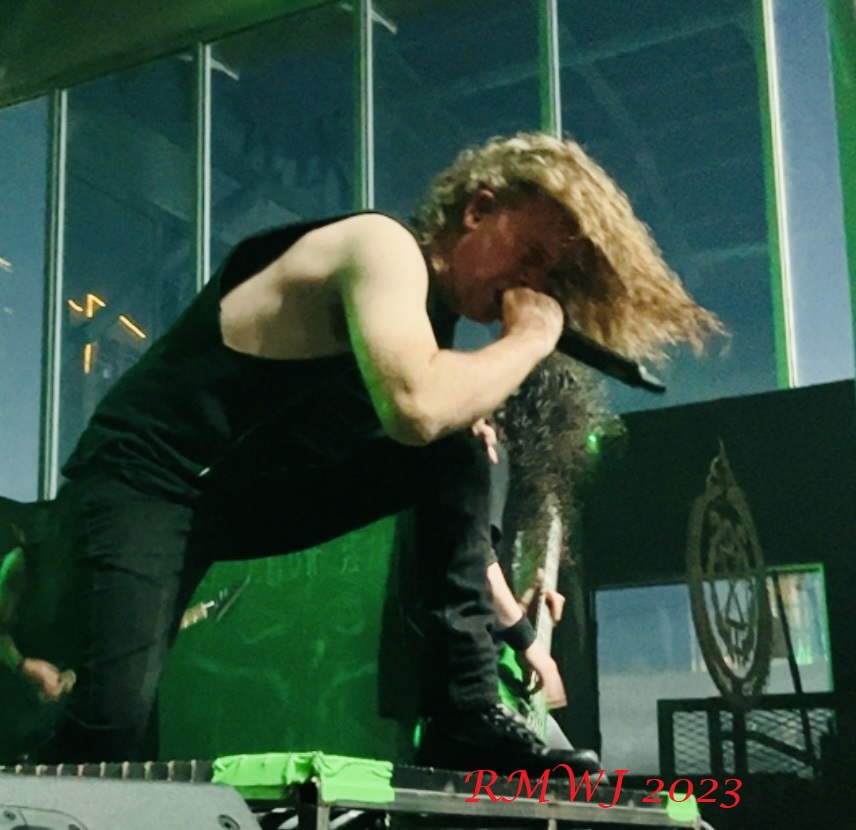 "Life Stalker" and "Kingdom of Tyrants" also resonate well with me. The crowd was alive for their set. They have a good following and are always a joy to see.
I will admit that I was there for a new experience with BLACKBRAID; But I will also say that it is a rare thing for me to miss DARK FUNERAL. I have been following them for more than twenty-five years. I have been through every album, every line-up change, and they never get old for me. I have a thorough appreciation for them. They are nothing short of amazing and they delivered. Their latest album, We are the Apocalypse is brilliant, but Attera Totus Sanctus is by far my favorite album.
Guitarist Lord Ahrimanis is the sole founding member of the band in the present line-up, but guitarist Chaq Molhas been with him for the past twenty years. In a bold and brilliant move, the band chose Heljarmadrto front the band in 2014 and their excellent choices of Adra-Melek on bass and Jalomaah on drums create a tight knit unit that moves together on stage seamlessly.
"Nosferatu" and "The Arrival of Satan's Empire" push forward into "Temple of Ahriman" and "In the Sign of the Horns". The band's stage presence alone is enough to entice people to see them live, but my deep appreciation for them goes beyond that. Their songs delve deep into taboo topics and they make you think. "Vobiscum Satanas" and "My Funeral" had the crowd in a frenzy and it stayed at this pace the rest of the show.
"The Secrets of the Black Arts" is an excellent and visceral example of lyrical superiority. They are Sweden's finest offering to the black metal world. "Unchain My Soul", "Nail Them to the Cross" and the encore of "Let the Devil In" and "Where Shadows Forever Reign" ended their set and it was an excellent night.
If you have not ever seen DARK FUNERAL live, I heartily encourage you to do so. They are a force to behold. They are technically excellent, and they appeal to a broad audience. Once you have experienced them, you want to do it over and over again. Thank you, DARK FUNERAL, for an outstanding evening. Thank you, thank you, thank you. Until next time...
Check out some more photos from the show!
All Photos By Wendy Jasper