SLEEP TOKEN Take Me Back to Eden

By Peter Atkinson, Contributor
Thursday, May 18, 2023 @ 7:25 AM

| | | |
| --- | --- | --- |
| | | |
SLEEP TOKEN
Take Me Back to Eden
Spinefarm Records




It hasn't taken long for England's SLEEP TOKEN to morph from ninja-clad curiosities to full-blown phenomenon. Take Me Back to Eden, the group's third album, is one of the year's most anticipated releases – due in large part to the half-dozen widely divergent singles that have been issued since the beginning of the year – and its upcoming U.S. tour sold out long ago.

Say what you will about the band's music and/or viability, its marketing approach, which carefully balances complete anonymity – the costumed crew go by Vessel, II, III, IV, respectively; never give interviews; and the press kit for Eden quite literally says nothing, as in not one fucking word, there's a cover image, live shot and links to stream the songs, and that's it - with maximum visibility via all the internets/social medias have to offer, has worked like a charm. The hype about SLEEP TOKEN is off the charts these days.

And as has been the case with other groups that have employed gimmickry and mystique to draw attention – KISS, GWAR, SLIPKNOT, GHOST and even DAFT PUNK – it has made SLEEP TOKEN the object of both cult-like adulation and frothing derision. Depending on who's talking/commenting, the quartet is either next-level, genre-defying geniuses or shit-peddling frauds. There's probably something to be said for both arguments.

Judging by SLEEP TOKEN's mutant hybrid sound, there may be an old Brit popper or boy band alum, a nu metaller or two and a trippy EDM aficionado hiding under the veils of the monk/ninja get-ups – which look an awful lot like those of Portuguese black metallers GAEREA. Or they could be just a bunch of schlubs some enterprising producers trot out to perform their calculating studio creations, a la MILLI VANILLI though with actual instruments.

There is an almost AI-like element to the band's music, as if someone did a search for "what are the kids listening to these days", took the results, fed it through a program and this is what came out on the other end. I hope that's not the case, but one can never be too sure. It would go a long way in explaining SLEEP TOKEN's often chock-a-block compositions and sometimes bizarre, nearly always extreme stylistic contrasts. Just sayin'.

"Granite" and "Vore" are prime examples. "Granite" opens with electronic blips and wispy – dare I say "sexy" – vocals and harmonies before things grow more agitated and flex some DEFTONES-like muscle with booming riffs and brown sound bottom end. "Vore" is all screams and metalcore thrum at the outset – and a good part of the way through – offset by symphonic pop overtones and romantic Justin Timberlake-like croons.

Openers "Chokehold" and "The Summoning" follow a similar script, playing serve and volley with cascading guitars and ominous gut-punch rhythms, lush, serene choruses and NINE INCH NAILS-like electro/industrial hues. They make for a great start to Eden as its two most resonant tracks, delivering thunder and atmosphere in relatively equal measure. Elsewhere, the juxtapositions are more jarring – and sometimes less palatable.

Like the epic "Ascensionism", which kicks off as maudlin ballad, goes off on a Post Malone tangent of autotuned rapping vocals and R&B slither, then drops a momentary djent hammer and concludes with a bit of FOO FIGHTERS rock anthemics. The height of daring? Or a dog's breakfast? I'm leaning more toward the latter. The rappiness returns to a less irritating degree amid the synth wash and quaking crescendo of "The Apparition", but spoils the otherwise monumental title track that could have been SLEEP TOKEN's "November Rain" without it – or, umm, the deathcore finale.

The mellowest of Eden's tunes offer the most sonic balance. "Are You Really OK?" is an earnest, Bic-flicking power ballad that is well conceived and executed, and is really quite awesome. "Aqua Regia" sticks to its piano lounge/electronic pop/smooth jazz vibe all the way through and is certainly catchy, if otherwise unremarkable. "DYWTYLM's" sparse vibraphone/drum machine instrumentation accentuates the herky-jerk cadence of the vocals and saccharine lyrics yet is much more compelling than "Aqua Regia" for its idiosyncrasies.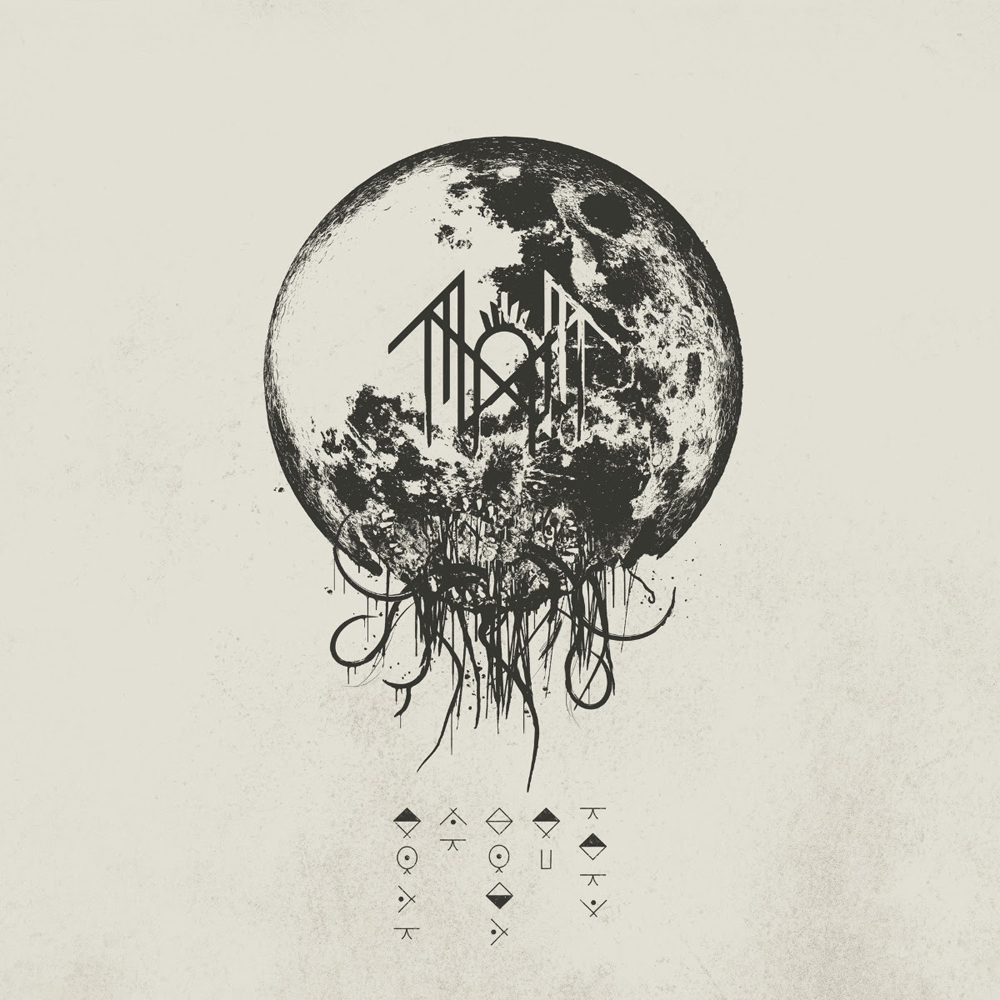 "Rain" and "Euclid" also take a whack at balladry, with metallic fits and starts mixed in. "Rain" favors a more ambient approach, with chirping synths and falsetto vocals punctuated by heaving breakdowns. "Euclid" closes the album by echoing the slow build of "Are You Really OK?" with its Elton John-like piano-driven start and crunchy midsection and verses, providing a satisfying, even poignant finish.
So, it is worth all the hooha? Well, kinda, with a "but". There are plenty of genuinely stirring even mesmerizing moments here, and some truly creative, inventive work. Ultimately, though, Eden presents a frustrating listen. Proving itself clever to a fault, SLEEP TOKEN keeps overplaying its hand, adding elements that either don't fit, sully the moment or simply pad things out.
German knuckleheads ELECTRIC CALLBOY were able to cram most of the same ingredients into a propulsive half-hour on last year's Tekkno - albeit with far less finesse and way more smart-assery. At 12 songs and 63-plus minutes, Eden is a long album that feels even longer given its measured pace, melodramatic tone and often long stretches of relative quiet between its outbursts of bombast – resounding and exhilarating though those may be.
3.0 Out Of 5.0
Please log in to view RANTS