WHITECHAPEL, ARCHSPIRE, SIGNS OF THE SWARM, ENTHEOS In Santa Ana With Photos!

By Larry Petro, News Monkey
Wednesday, May 10, 2023 @ 9:21 AM

| | | |
| --- | --- | --- |
| | | At The Observatory May 6th |
Review And All Photos By Thomas Delgado / @batforcetom / @forthehordeprod
The walls of the Observatory in Santa Ana, California shook from the slams, breakdowns, and pig squeals of an impressive, heavy, four band tour package which included ENTHEOS, SIGNS OF THE SWARM, ARCHSPIRE, and WHITECHAPEL.
At this point, anyone with a phone and social media who listens to extreme metal has to have seen the viral videos of ENTHEOS (Nashville, TN) vocalist Chaney Crabb. Her range and sustain of shrieks and growls is mind blowing. Watching her front the impressively shred and riff heavy band was an absolute treat. Fast paced, brutal, technical, and at times jazzy/proggy breaks ignited the Saturday night crowd. It feels like ENTHEOS are still only getting started with their inevitable massive reach.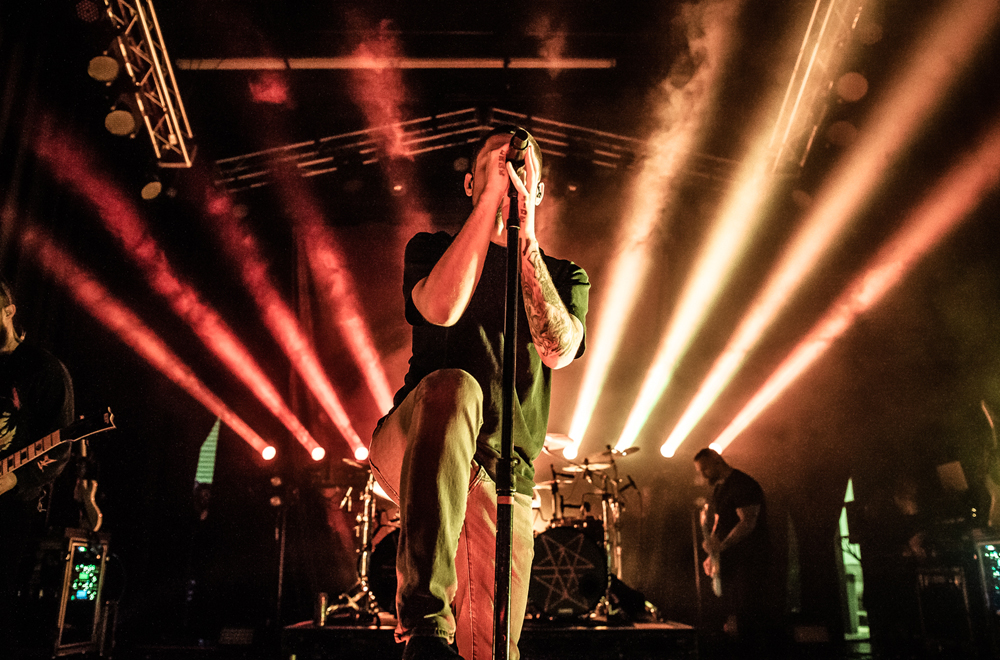 SIGNS OF THE SWARM (Pittsburg, PA) were next, and my most anticipated band for the evening. I had been trying to see these heaaaavvvyyy boys again for years but Covid had other plans, as many know. Their set was an absolute top to bottom demolition of everyone's face in the building. A clinic on Deathcore brutality. Speed and aggression with INSANE breakdowns. They are an argument made towards the fact that Deathcore has sustained for at least a decade, and continues to excite and impress a legion of fans willing to see the genre continued forward.
ARCHSPIRE (Vancouver, BC) came to make sure everyone had a great time. Self-deprecating stage banter, a mid-set game of moshpit Twister, and tanks and board shorts for the California sun, were an amazing accent to the insane blistering Tech Death these guys deliver. Brutal, quick, catchy, and overlaid by the insanely impressive rapid fire vocal cadence of Oliver Rae Aleron, the crowd was greatly pleased.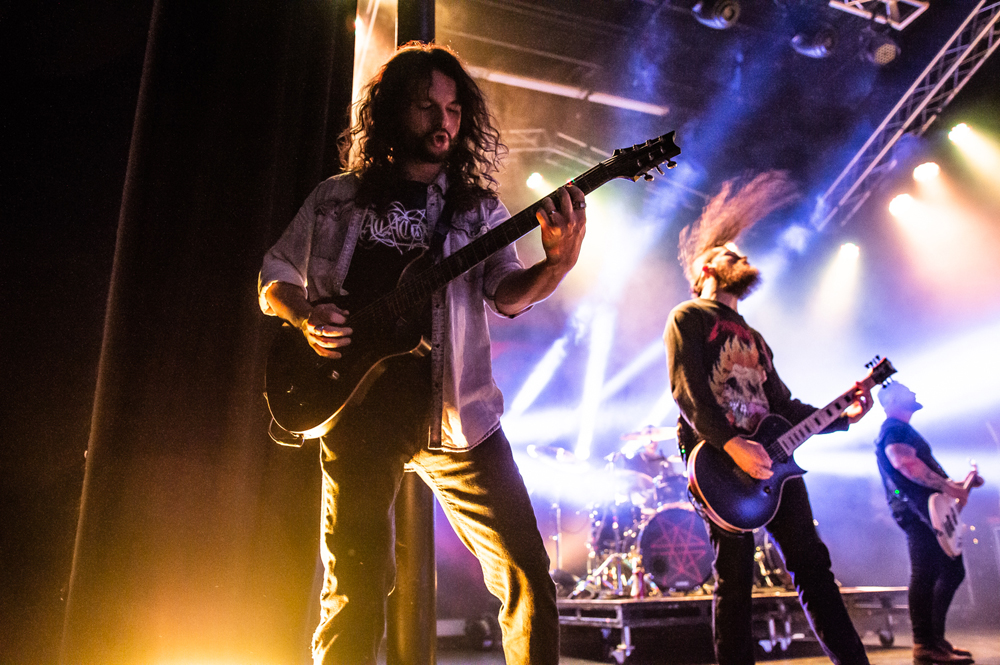 The evening's headliner, WHITECHAPEL, has been playing their 2019 album The Valley in full on this tour run. The second full length in their career to really push the boundaries of the Deathcore genre, what they attempted to do with 2016's Mark of the Blade they truly perfected with The Valley. These guys have solidified that they no longer live inside the general term of Deathcore and inhabit a space more akin to other bands that have perfected heaviness with the balance of melody and emotion. There are moments on the album that feel much more DEFTONES and GOJIRA than Deathcore. But that does not mean there are not crushingly heavy savage songs like my favorite "Forgiveness is Weakness" to be enjoyed.
It has been impressive to see the places bands like WHITECHAPEL have gone considering how hard some have tried to limit them by the name of the genre they were born into. But what cannot be discounted now is their longevity as well as their lasting influence on newer extreme bands. The cherry on top is their willingness to bring other bands with them for the ride as shown by this tour lineup. Time will tell just how much bigger and further they will go…
Check out some more photos from the show!
All Photos By Thomas Delgado/@batforcetom/@forthehordeprod
Please log in to view RANTS