Virgin Killer!!! An Exclusive Interview With Virgin Steele Mastermind David DeFeis

By Daniel Höhr, European Correspondent
Tuesday, February 19, 2002 @ 10:24 AM

| | | |
| --- | --- | --- |
| | | David DeFeis Speaks Of Burning |
Twenty years is a long time in the very often short-lived rock business and when you think of all the true metal bands that have been around for that time or even longer, you come to the conclusion that longevity in metal depends on whether bands and artists have something to say or not and also on their creativity. In the case of Virgin Steele, who are celebrating their 20th anniversary, which is marked by the release of the two CDs Hymns To Victory and The Book Of Burning, there can be no doubt about their originality and creativity. Mastermind and multi-instrumentalist David DeFeis has crossed quite a few artistic borders with Virgin Steele, most notably with the stage production of The House Of Atreusin the Landestheater Schwaben, Germany. Being far away from the usual clichés of many a sword-swinging metal act, Virgin Steele combine kick-ass metal with classical elements and images of ancient Greek and Roman history and mythology. This year's double release comprises some highlights of the past twenty years in re-recorded and remixed forms, coupled with a handful of new songs - an ideal set for those who have been following Virgin Steele's career and those who want to explore their music alike.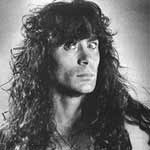 In the following interview David talks about Hymns To Victory/The Book Of Burning, the ups and downs of Virgin Steele in the past twenty years, the next two decades and crossing the borders of arts. Our dear reader metalking might even find out about the number of body parts he would have to sell to see Virgin Steele together with Manowar and Hammerfall on US tour. So open a bottle champagne, shout "Happy Birthday" and let the master speak.

KNAC.COM: Let's start off with the new double release. What can you tell me about it?
DAVID: Well, the world's wondering "why these records?" so I wanna talk why this music now, what's coming next and what does it mean? [laughs] I think it comes at a good time 'cause we've done so much music in the past five years alone that, before moving further into new and different terrain, we wanted to kind of explore the catalogue and at the same time offer something new. So it was an interesting way to do it. Hymns To Victory was designed to present Virgin Steele music from Noble Savage to the present day but with some altered format. We changed some things, remixed some stuff, made little conversions, put bonus tracks on it, etc. You won't get the standard sort of anthology, so somebody who has the original releases will still find something interesting there as well. The Book Of Burning is essentially a new record. It's songs taken from different periods of time, but then again we analysed what we'd written this past summer and recorded in one go along with the re-recordings of the eight older tracks from the first two records.


KNAC.COM: This release is also to mark the 20th anniversary of Virgin Steele.
DAVID: Yeah, we've been kind of celebrating and saying let's take a look at the archives to see what we've got and here we go.

KNAC.COM: Twenty years is a long time. What was the best moment you've had with Virgin Steele?
DAVID: There've been many great moments along the way, you know, so many things, so many shows and countries that we went to for the first time and that were just mind-blowing and eye-opening, great people you meet along the way. They're just wonderful times. Making certain records and tracks and so on. But I think the best time really is now. I feel really optimistic about the future, I think we're in the best shape we've ever been in, I mean in terms of the career, in terms of the stability with the organisation and with all the people we have to work with in the business. So I think the best time is yet to come, you know, now, the present day and we're looking forward.

"There've been many great moments along the way, so many things, so many shows and countries that we went to for the first time and that were just mind-blowing and eye-opening, great people you meet along the way -- just wonderful times."



KNAC.COM: And the worst moment?
DAVID: God. [laughs] Well, a little bit of fighting along the way with managers and what not. Probably the time between Age Of Consent and Life Among The Ruins was one of the lower periods for us. We changed the management, got rid of the management, basically and I took over doing it as in the beginning, we changed the band a little bit. Yeah, that was a bit of a dark time.

KNAC.COM: Is there also a studio album coming up with new material?
DAVID: There will be at some point. I'm not sure when it will come out, but there will be another studio album, which will probably be I guess more in line with Noble Savage or Age Of Consent, where there's not necessarily a concept you have to follow through like a story, but there is some kind of time unifying conceptual ideas and binding things together. It's just the way my mind works when I'm writing. There will also be some kind of epic, big, gigantic work like The House Of Atreus, because I'll have to do another piece for Memmingen, so we're gonna release another record as well. We're also planning to release a live album, a DVD type of thing with some videos and live stuff, coming out next year or so.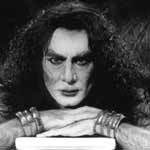 KNAC.COM: One of our readers quite recently commented on our review of Hymns To Victory/The Book Of Burning and said he would sell any number of body parts to see you guys together with Manowar and Hammerfall on U.S. tour. How many will he have to sell?
DAVID: [Bursts out laughing] Well, we are talking to several places in our immediate area about doing some shows, so we may be doing things in the not too distant future. Once the record's come out here, which I think will be April, maybe, depending on what kind of support we get from the record label, we can actually launch some kind of touring here. I'm sure we'll be doing some things in the States.

KNAC.COM: There is a re-recording of the "Minuet In G Minor," originally written by Bach. How did you get the idea to actually play a piece of classical piano music note by note with the band?
DAVID: That was an idea from back when we did the first album. It's the opening piece from the first album. I included it on The Book Of Burning as a homage to that particular point in time and because I like this piece and we've been doing it live. I wanted to do something that had that kind of counterpoint and that kind of wonderful Bach writing and see what we could do something with the band, a little bit of different light, you know, from the heavy riffing.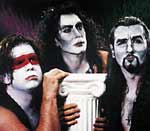 KNAC.COM: Did you actually work from Bach's score? It sounds absolutely the same.
DAVID: I played it as a child when I was taking piano lessons. I learned it from the music and then I taught it to the bass player on the original recording - I play the bass on the new recording - I taught it to the guitar player, so he can play the right hand part. The bass player played the left hand part and the keyboards did both. And then I worked with the drummer as to what kind of feel we wanted to have. We've changed a few accents, but the notes are basically the same.

"I think the best time really is now. I feel really optimistic about the future, I think we're in the best shape we've ever been in."



KNAC.COM: You learned the piano, you play the bass - what other instruments can you play?
DAVID: I dabble in all kinds of instruments. Mainly I'm a keyboard player and by virtue of that, because of the nature of technology today, I can also play just about any instrument in the orchestra [laughs]. Most of the orchestration on the record is done that way. I do play a bit of guitar, but I prefer all those kinds of sounds with the keyboards.

KNAC.COM: In your songs there's a great deal of ancient history, like "The Burning Of Rome" and also a great deal of literary topics and mythology.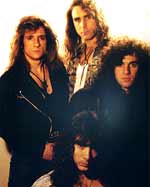 DAVID: I grew up in a dramatic household. I was introduced to dramatic arts at an early age. My father was involved, he still is involved, in theatre, putting on plays. I grew up with Shakespeare and the Greek myths and whatever. It's very much a part of me, but the lyrics themselves, like "The Burning Of Rome," are not specifically about the burning of Rome. I mean, it can be understood that way, but it's written in such a way that it should be timeless and about any conflict in the world. Even when I'm using Greek myths, like The House Of Atreusor whatever, it's the platform of what I want to say today. The reason I like those ancient tales is because of their timelessness.

KNAC.COM: How can you picture the next twenty years of Virgin Steele?
DAVID: [laughs] I'm not sure. Hopefully with lots of hard work, more touring, more creating and hopefully drawing more world into our world. You know, we've got the theatrical side, we present the pieces on stage as dramatic works. Even one of the painters who did the paintings in Memmingen used our music as his soundtrack for his exhibition in Memmingen, so we like crossing the boundaries of other forms of art. A film would be a big thing. We'd like to get deeper into that in the coming year, just doing a soundtrack for a film and also being involved ourselves as a band, you know, a video history of the band for example.
Please log in to view RANTS