AIR RAID
Fatal Encounter
High Roller Records 2023
www.facebook.com/AirRaidOfficial




Fatal Encounter is the 4th studio album by Swedish Heavy Metal act AIR RAID. It is set for a February 24, 2023 release through High Roller Records.

AIR RAID's influences are pretty clear on the album's opener "Thunderblood". The thunderous drums, driving riffs, and intense vocals recall modern SAXON and pinnacle JUDAS PRIEST. The twin guitar attack of Andy Johansson and Magnus Mild recall some of the greats that have come before them.

On the anthemic "Lionheart", AIR RAID keeps things Metal, but switches gears influence wise. It becomes obvious that the band is not bound to any one classic style. The solo section is a fiery pentatonic duel, at break-neck speed.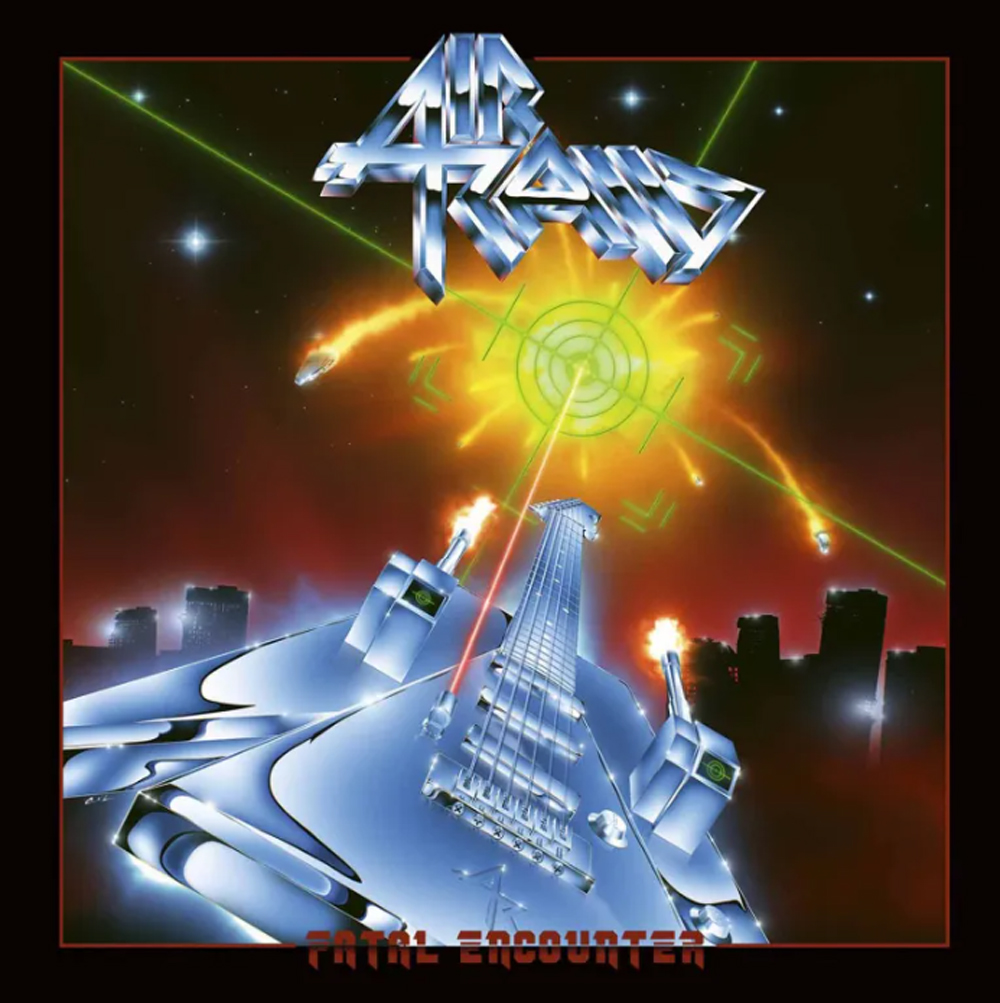 "In Solitude" recalls early Jeff Scott Soto outfit TALISMAN. The guitars and vocals focus more on melody here than on distortion or wails. Speaking of Soto, during the guitar break there are nods to the neo-classical stylings of YNGWIE J. MALMSTEEN. "See The Light" is highlighted by Fredrik Wener's bluesy and throaty vocal delivery.
William Seidi's drum work leads the charge on "Edge of Dream". He starts off with a marching beat that quickly shifts to a double kick assault. The chorus section is instantly catchy and dominated by Werner's forceful delivery. The multiple tempo changes give the track added depth.
"Let The Kingdom Burn" is a fantasy tale in the vein of RONNIE JAMES DIO. "One By One" is all about riffage and licks. Sure, there are vocals here, but the guitar work of Johansson and Mild continues to be impressive.
AIR RAID ends the album with a cover track, but not one that you would expect. "Pegasus Fantasy" is the theme song of the Japanese anime series Saint Seiya. Werner delivers his vocals in Japanese without missing a beat on this high-energy anthem.
Fatal Encounter is a Classic Metal tour de force delivered by five metalheads that have clearly done their homework.
4.8 Out Of 5.0