All Photos By Travis Failey Photography
On a beautiful Tuesday night in Tampa, FOREIGNER brought their greatest hits tour to the Seminole Hard Rock Casino's Special Event Center. The tour kicked off in June of 2021 with the band playing over 110 shows prior to tonight and I was extremely interested in attending this one for a variety of reasons with one being that I have never seen FOREIGNER before.
After arriving at the casino, finding the special events center was a nightmare. All the signage in the facility seems to point you directly into the slot machine and table games area but once I got to the show location, all I can say was that it is highly impressive. The concert is set up like a standard outdoor amphitheater but much smaller with a 1600 seat capacity without a general admission area. It's a very intimate room and I highly suggest seeing a show there.
With an 8 pm start without an opening band, FOREIGNER's tour manager (I believe) came out on stage to a single guitar on a stand and addressed the crowd. He stated that they were going to auction off the signed guitar and also do a raffle for another signed guitar both to benefit the Shriners Hospital in Tampa who do an amazing job with the kids here in town. The auction went super quick, and the guitar went to someone in the front row for $3000 dollars. He also mentioned that FOREIGNER was sending a truck load of food to the Fort Myers area to help the people who were affected by Hurricane Ian.
What a great start to the show and the band had not even taken the stage yet.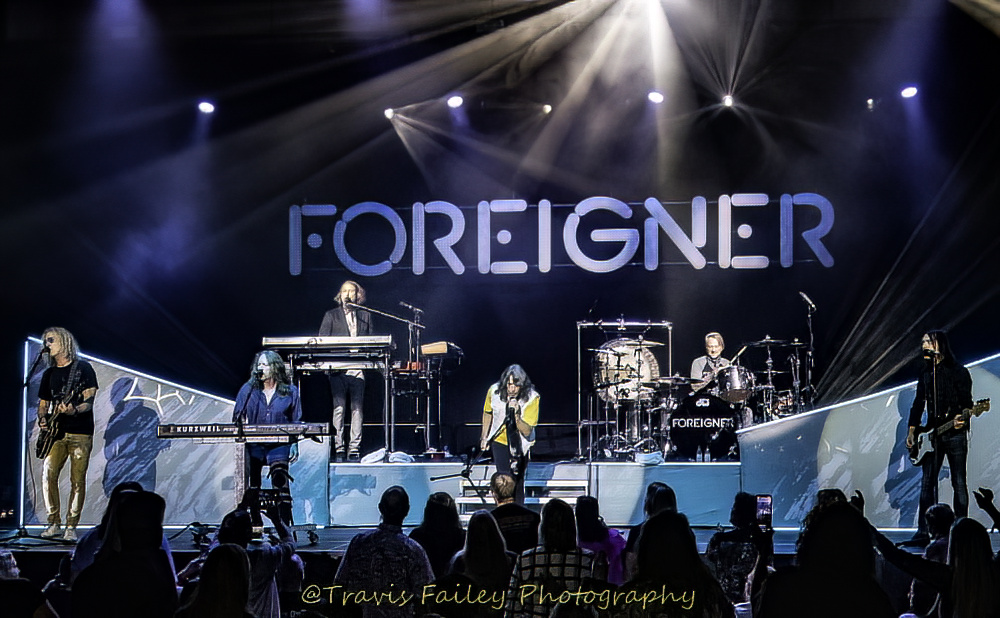 Drummer Chris Frazier and keyboardist Michael Bluestein got behind their respected instruments with the rest of the band following suit shortly after as FOREIGNER kicked off their set with "Double Vision" and went right into "Head Games".
As the band was concluding the song, I noticed bassist Jeff Pilson was sitting on a stool while he was playing. The former DOKKEN band member had some form of surgery on his knee with Kelly Hanson calling him "Titanium Jeff" as he had a brace on. This didn't affect his playing at all as he even headbanged at times but stopped him from being the madman on stage as he moves like the energizer bunny during FOREIGNER's performances. Pilson also played keyboards and joined in the 5 part vocal harmonies that were prevalent and audibly fantastic throughout the set.
Singer Kelly Hanson welcomed the crowd to the show and then played "Cold As Ice" from their 1977 debut that hit #6 on the U.S. Charts back then and is still played frequently on classic rock stations.
FOREIGNER slowed it down a bit after three solid rock tracks with "Waiting For A Girl Like You". As I looked around the venue that was filled predominantly with couples, many of them were holding hands or embracing in some fashion during this track and as the band concluded, the crowd gave them a standing ovation.
This was well deserved as throughout the night, every song sounded just like the records that came out decades ago. With the venue being so intimate, it made it feel like you were at home in your room listening on your record player.
After "Blue Morning, Blue Day", Hanson asked the crowd if anyone had a "Dirty" person as their significant other which got a huge pop from the crowd. After a bit more banter from Hanson, you guessed it, FOREIGNER played "Dirty White Boy".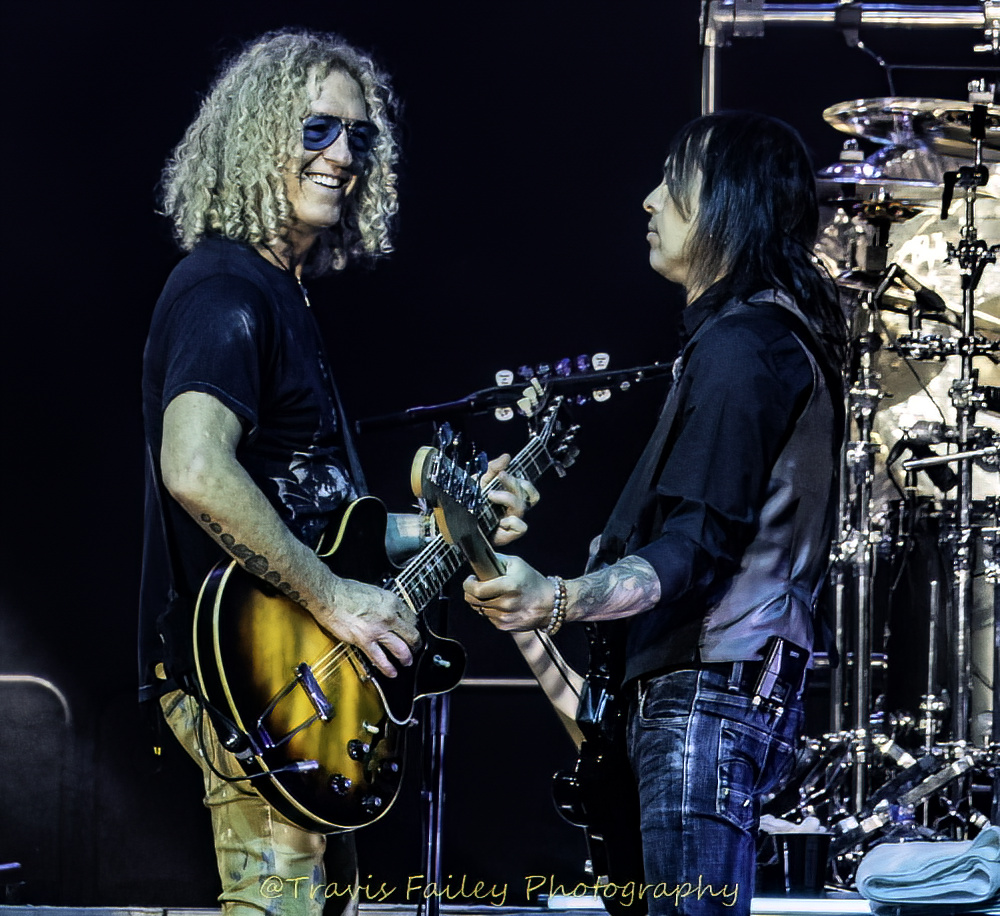 As Hanson was doing an extended band member introduction to the crowd, people were still arriving halfway through the set. To say it was a packed house would be an understatement as not only was every seat filled but there were people standing in the aisles and back to the initial entrance doorways. Most of the people that were standing were casino staff members and Seminole Police Officers who wanted to check out an amazing rock show and performance by a band who has been around for over 45 years.
Hanson also took a poll to gauge the ages of the crowd and after going up the ladder to the people over 60, he said "to those of you under 40, tonight's show is being sung live". Boy, Eddie Trunk, Tracii Guns and Sebastian Bach sure would have appreciated hearing that statement.
After "Feels like The First Time", FOREIGNER played "Urgent" with Michael Bluestein playing one of the most intricate keytars that I have ever seen. It looked like a red and black ax with edges that could cut glass and sounded fantastic.
After that the band took a break as drummer Chris Frazier and Blaustein did a drum and keys solo that teetered between rock music and a bit of techno with strobe lights flashing throughout. Personally, I would have rather heard more songs as this lasted almost ten minutes, but it was pretty cool nonetheless and many in the crowd took the opportunity to get more cocktails etc.
FOREIGNER then concluded the main set with "Juke Box Hero" and then did the usual "leave the stage encore thing" for a few minutes but came back with a treat for the crowd as former keyboard player Al Greenwood and former bassist Rick Wills joined the band onstage for "I Want To Know What Love Is".
They concluded the night with "Hot Blooded" from the Double Vision album and took a bow to another standing ovation.
There were absolutely no negatives at all during the show as all the members are amazing musicians with Hanson filling Lou Gramm's shoes perfectly. His energy is infectious not only with the rest of the band but also with the crowd. They also have a guitar and bass tandem of Bruce Watson and Luis Maldonado who play the band's classic songs perfectly and who also know how to play up to the ladies in the crowd.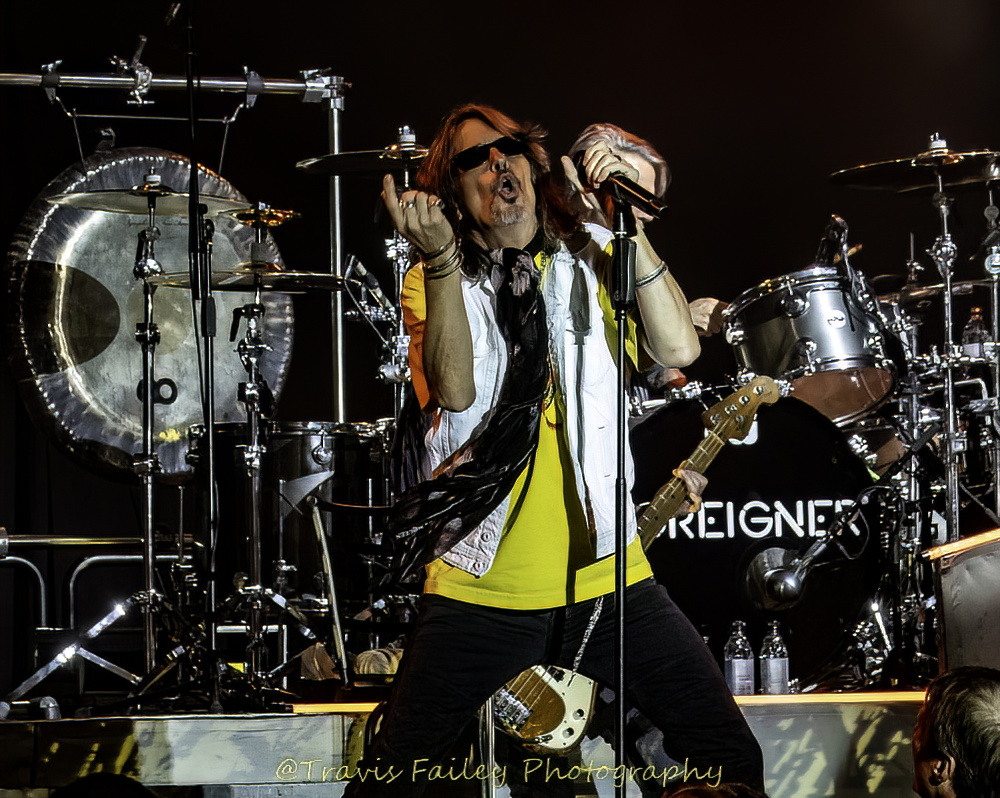 As FOREIGNER wraps up this long run of over 121 dates over two years, the band announced that they will be doing a "Farewell Tour" in 2023. Original guitarist Mick Jones who plays with the band when he can, stated to Billboard "FOREIGNER is a completely revitalized band with a whole new energy that has won the hearts of our fans all over the world, and I want to go out while the band is still at the top of its game."
After seeing FOREIGNER for the first time on Tuesday night at the Hard Rock in Tampa, I can agree completely with Mick Jones. They are still on top of their game and if they do hang it up, FOREIGNER will be part of the soundtracks of our lives and will forever be "Juke Box Heroes".
Check out some more photos from the show!
All Photos By Travis Failey Photography