Scandinavian Gods: An Exclusive Interview With JOHAN LÄNGQVIST Of CANDLEMASS

By George Dionne, Podcaster
Saturday, November 12, 2022 @ 9:19 AM

| | | |
| --- | --- | --- |
| | | "The very first gig I did with CANDLEMASS [after returning], there were a lot of eyes watching me." |
Solo photo of Johan in the slideshow by Kick Verhaegen
Johan Längqvist returned to CANDLEMASS in 2018, nearly 32 years after his first and only appearance on their influential debut album Epicus Doomicus Metallicus (1986). 2019 saw the release of the Swedish Doom Metal act's 12th studio album The Door of Doom.
Alongside founder and longtime CANDLEMASS songwriter Leif Edling, the re-energized band went on to receive high-praise for the album. "Astorolus - The Great Octopus" even went on to receive a Grammy nomination for Best Metal Performance.
On November 18, 2022 CANDLEMASS will release their 13th studio album Sweet Evil Sun through Napalm Records. I had the chance to catch up with vocalist Johan Längqvist ahead of the album's release.
Highlights include:
-Discussion of new Sweet Evil Sun album
-Stories behind the singles
-Their recording process
-Working with producer Marcus Jidell (AVATARIUM)
-Album artist Erik Rovanpera
-Physical music over streaming
-Hitting the road after lockdowns
-Johan's return to CANDLESSMASS in 2018
-Why he left the band in 1986
-Keeping up with music after his departure
-Johan's other music projects
-And much, much more.
www.candlemass.se
The Rock Is George Podcast: Music, Whiskey, Pop Culture, and Nostalgia.
www.rockisgeorge.com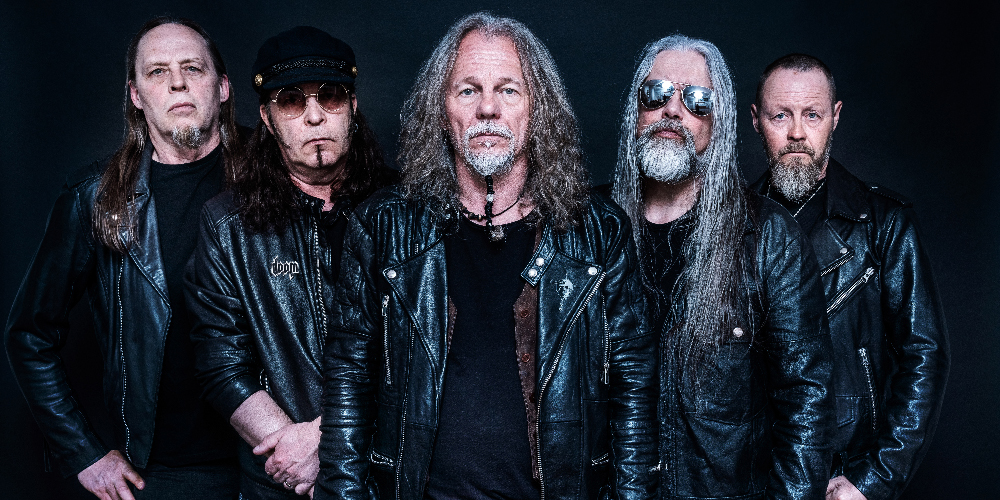 Please log in to view RANTS