Photos Credit: Tallee Savage
With Omicron looking obsolete and Delta pretty much done since the pandemic started, the only contagious variant spreading amongst the herd immunity of Swedish metallers HAMMERFALL these days is Olympic fever – and the sick-sounding upcoming release of the legendary band's 12th studio album Hammer Of Dawn. Crack open a Corona or two as I chat with founder/guitarist Oscar Dronjak on Zoom about a recent and destined collaboration with KING DIAMOND, how their new single is faring well, and talking hockey and all things rock!
KNAC.COM: First off, just wanted to congratulate everyone on the upcoming release of the new album Hammer Of Dawn, which, I believe is due for release on February 25th – and it supposedly features a special guest appearance, most notably KING DIAMOND on the track "Venerate Me". Was this collaboration with the King always been a one-off project, being that you're based in Sweden and he's based in Texas, or was this always a dream collaboration that the band had always wanted to engage in, but just never got the opportunity to do so because of scheduling conflicts? How did that work?
DRONJAK: Well, not really. It came about because we were fans of KING DIAMOND, so that was how it started. We've been huge fans since we were teenagers. He was a big influence on a lot of things, and the thing with KING DIAMOND is that usually either you don't really understand the falsetto voice – why he does it – or you're absolutely, passionately, madly in love with it and think that it's the greatest thing ever. We come down on the second choice. We absolutely love it. We've been big fans since we were younger. But we didn't sit around and think "who else could we ask?". It was never a case of that. The thing is, I wrote a song called "Venerate Me" and I had a part in it that when I wrote it, I thought "this is how probably KING DIAMOND or MERCYFUL FATE would have done it way back when if they had wrote this song", that sort of thing. I didn't think anything more about it after that, and I mentioned this during our actual recording to our guitar player, and he's also our sound engineer, and he actually has been working with KING DIAMOND for years, so he knows him really well. And we've met KING DIAMOND as well over the years, so I know that he knows who HAMMERFALL is and stuff – it was not a request out of the blue. But, it was more like a case of "would you want to do this? We would like to have your trademark falsetto on our album". That was basically what it was, because to have that was – I don't want to say that this was on my bucket list because I never thought of it on those terms – but now that I actually got the chance to do it, it definitely would be a bucket list thing to have KING DIAMOND as part of a HAMMERFALL album. That was something I could never have thought. If I asked an 18-year-old Oscar or whatever that you were gonna write songs that would end up on an album with KING DIAMOND, I can't even imagine. *laughs*
KNAC.COM: *laughs*
DRONJAK: So, for us, that was really a cool thing. It's more of a cameo than a collaboration. He didn't write anything. We just sent him something and asked "could you do your falsetto on this? This is how we envisioned it to be". He sent us back the file the way he thought it should be. He doesn't do any words or anything like that. He's not a duet type singer, so as cool as that would've been, it was never like that. It was more of just a cool thing for us as fans to add to the song, basically.
KNAC.COM: Cool. And refresh my memory, but has HAMMERFALL ever toured with KING DIAMOND in the past?
DRONJAK: No, unfortunately.
KNAC.COM: Okay, so do you think that there would be a possible tour package in the near future of you guys possibly touring with KING DIAMOND?
DRONJAK: That would be in the near future, because of things happening, but I can't tell the future. It would be awesome. Imagine watching KING DIAMOND play live every night. I couldn't imagine anything cooler than that if there were plans for it. I would love to do it one day, but nothing is in the cards for that for now.
KNAC.COM: Fair enough. I've got another question about that, and last time I'd chatted with Fredrik, HAMMERFALL had been planning a European tour with SABATON and I was wondering if the recent subsiding of pandemic restrictions had meant that the tour was resuming.
DRONJAK: I'd actually forgotten about that! *laughing* Yeah, that was the plan before the pandemic hit. We were gonna do some more stuff with them, but everything had just gone to hell and everything had to be postponed for some reason and whatever, and it didn't work out for that tour at all. I mean, they were releasing an album a week after us, I think. Hammer Of Dawn comes out on February 25th, and I think their new album comes out on March 4 at that stage.
KNAC.COM: I think you're right. I was looking up info about that and I saw a lot of ads that they are coming out with a new album, so I guess with that amount of promotion they're going to be touring for their album, and it isn't exactly going to coincide all that well with your scheduling. It definitely would've been a bill to see, at least in Europe anyway.
DRONJAK: Yeah….we did that in 2019 with SABATON when we toured the US and Canada, which was really good for us, so we were thinking about prolonging it, but then everything went down. But that's not to say nothing will happen in the future. We've toured with them in Europe; they were our special guests in 2009 already on a big European tour that we did. So, we have toured with them before that. Now, it would be something like where the rules would be reversed obviously, but it would still be good. Never say never.
KNAC.COM: I know that SABATON had been getting a lot more exposure when they started going on tours, I believe, with IRON MAIDEN at least on a couple of US tours that I recall, and that pretty much boosted their exposure. Has there been any big-name bands – not to say that you aren't a big-name band yourselves – or big-name package tours in North America that you've been hoping to maybe latch on to at least for the past two years?
DRONJAK: I don't know about that, but we have never really gotten any offers to do that unfortunately, and that's something I would think that would help boost our style of metal in a good way, but there haven't been any talks about that unfortunately. But we were on tour with SABATON for a long time and it was a good tour for us, so we're trying to build off of that.
KNAC.COM: That's good, because I've noticed that over the years there's been a huge demand for mostly Swedish metal, particularly in North American markets. You have an album coming out, SABATON have their album being released on March 4th, and AMON AMARTH and ARCH ENEMY – well, ARCH ENEMY already have their album out, and even AMON AMARTH just dropped their new song too. Would you say that over time there was just a sudden interest in the Swedish metal scene or do you think that there's just something a bit more unique setting you apart from a lot of your other European contemporaries? What's your take on that?
DRONJAK: I think that with a lot of the other bands you're mentioning is that they've been around for 20 years, most of them, so it's like not something new. Everybody's been working hard to get where they are at this point in time. I think, though…I can only speak for the melodic metal that we are a part of, and that has been really hard to get over in the United States, and that has not been easy. We haven't been touring that much there either. We did three tours in 15 years, which is nothing of course, and the tours were hard. Y'know, sometimes good, sometimes bad, but we felt that it was not really a…..I didn't think that people were ready to receive this melodic metal that we were representing – not as a whole, but in general. Of course there were people there who loved it; there has always been fans of that type of music. But, it never really worked to the extent of what it went into, until 2017, when we did a tour with a band called DELAIN, co-headlining all over, and from that point on we made a point to return every year, so we did in 2018 and 2019 – we would've done '20 as well if the pandemic hadn't happened and we didn't have to cancel that tour. A lot of these bands – I don't know about the bands you mentioned, but bands from Sweden and Europe may not get that much recognition outside of the immediate metal sphere, so to speak, like metal magazines and stuff. So, they feel maybe fresh and new to a lot of people who haven't experienced us yet, so that's my guess anyway.
KNAC.COM: I do agree that a lot of bands in Europe, if it's outside of England or Ireland or, even in some cases, Germany, sometimes they don't get a lot of profile at least in North America, although obviously that's changed over the years. But usually a lot of the notions about the Scandinavian metal scene is that pretty much the whole Viking theme, which, I mean obviously, you're kind of a part of, but over the years there's a band like HAMMERFALL that has transcended that entirely. Do you think that HAMMERFALL has really matured a lot more as a band compared to when you first started out?
DRONJAK: I think we always kept a little bit of a distance to that Viking theme. Because, we are from Sweden it's easy to go to that area for a lot of people, and because we have a "hammer".
KNAC.COM: It's in the name! *laughs*
DRONJAK: Yeah, exactly! *laughs* And I think that's part of the reason why we had tried not to do any real songs or move in that direction. The themes on our album covers have always been a little bit more fantasy-based – medieval, fantasy kinda-based than of the Vikings. AMON AMARTH for example have done that so well. They have these strictly Norse themes all the time. It would be kinda pointless for us to try to do that as well, I think. Or maybe not. It could work. We're always trying to find our own way. That's the same with the music. We try to walk in our own path and follow that to wherever that may lead instead of trying to walk on someone else's path.
KNAC.COM: That's always good to try and forge your own direction in your career, which leads into my next question: I had noticed that the new album's first single and title track "Hammer Of Dawn" actually has a rather unique video in that it has a bit more of a storyline, or at least the video does – and it looks like you're playing in some sort of crypt throughout the song. Where was the video filmed at?
DRONJAK: It was filmed at the amusement park here in Gothenburg, where we live – most of us. This was done during the Halloween weeks that they have, so this was kind of like a horror attraction that we got to be inside and film in. The only problem was that we weren't allowed to be there, of course, when it was open. They were open until 11 on this Saturday and from 11 until the morning we were allowed to do not whatever we wanted outside, but to do and film whatever we wanted inside this attraction. That was a pretty rough night, but the way it turned out, I was so happy with this video – like, the scenery and the settings, it's kinda like a movie thing. To build this set like a movie set, it would be extremely expensive, and they have this all year round. It's called The Attic – Liseberg in Swedish, that's what they call the attraction.
KNAC.COM: Cool
DRONJAK: It was just great. And they are so meticulous with this when they try to create this environment and there are a couple of attractions like this in there. They take really great care in making it as realistic and believable as possible. So, it was really nice to be there in this environment to record a video. It gave it a really unique flair, I think.
KNAC.COM: It did, and I particularly loved a lot of the camera angles throughout the video. I don't know who it was, but they had a camera that seemed to be strapped to their guitar and you could tell by the angles that they were playing it, and I just thought "Wow! Pretty cool how they did that!"
DRONJAK: Yeah…this was by director Patrick Ulleas. Those were his ideas. We didn't really have anything to do with that. He had a small camera on a pole, extended – kinda like a selfie stick.
KNAC.COM: Yeah….I was gonna say a selfie stick! *laughs*
DRONJAK: *laughs* Yeah, but it was two metres long.
KNAC.COM: *laughs*
DRONJAK: About six feet long, or eight feet…whatever. But it was really long so he could move it around like this all the time *gesturing with hands* and underneath or whatever he wanted to do, so that's how he created this video shoot. I think he uses that a lot in his videos. He gives the video a unique feel but he also gives a very cool element to work with when he's doing the editing.
KNAC.COM: You've worked with Patrick before with video directions. Is that correct?
DRONJAK: Yes. We did "One More Time" back in 2011 and we also did "Second To One" for us from the latest album Dominion two years-no, three years ago now.
KNAC.COM: I know that he's done quite a lot of work with other bands. He's mostly done metal bands, right?
DRONJAK: He does metal stuff because he loves it. He does a million other things that pays the bills for him because he's a really sought-after director in a lot of other areas. But he likes the metal since he was a kid, he has fun doing these things and that's why he does them. So, he's really good at what he does obviously. His metal resumé is very long and he's done work for many Gothenburg bands, but that's because we live in the same city. But if you look at the other stuff that he's done, there's a ton of stuff that I don't recognize at all, but they were extremely big in Germany, for example, or whatever country they're in, or all over the world as well. He's done a ton of stuff.
KNAC.COM: I've noticed that when he started out, I think he mostly did pop music as far as I can tell when he was getting his first break. I believe that his very first metal video was "Ice Queen" by WITHIN TEMPTATION-no, wait, "Heaven's A Lie" by LACUNA COIL, I think, was actually his first breakout success with music videos from metal bands as far as I know. Was that how you found him or was he referred to you?
DRONJAK: No – I mean, I was living in the same city and had known him for many years. I don't know why we hadn't worked with him before 2010. *laughs* But when we were working with other people – friends of ours who also worked in Gothenburg from 2000 to 2005 or '06 even, he worked with people that we knew. I knew of him and we were friends but we never really got to work together until 2011 for the "One More Time" video. But I've known him for years before that.
KNAC.COM: That's cool that you got a very close-knit music community in Gothenburg.
DRONJAK: It's not a very big city. It's quite small by American standards. It's about 500,000 people. It's not that big at all.
KNAC.COM: When I was growing up in my hometown of Ottawa, for example, we were maybe about 500,000 or about 700,000, I think about 30 years ago, and since then we've grown to maybe about a million even though we're just mainly a government town for the most part, although we do have a music scene that's not quite as well-known as Gothenburg, but still particularly well-known. Like, Jeff Waters from ANNIHILATOR for example, he pretty much formed the band here in Ottawa in '85.
DRONJAK: Cool.
KNAC.COM: And then they got popular, albeit more or less in Europe. They didn't entirely take off that big in the US, mostly because they didn't tour there as often as they wanted to.
DRONJAK: The first time I saw them live was at my very first JUDAS PRIEST concert. They were one of the special guests as support for that. I remember that because I remember that song – that was in '90, '91, I think. They were really cool. I'd waited a long time…ANNIHILATOR, PANTERA and then JUDAS PRIEST, I'd waited for such a long time to see my favorite band JUDAS PRIEST that I didn't really care about anything else. *laughs*
KNAC.COM: *laughs*
DRONJAK: I'd just wanted to see JUDAS PRIEST come on stage *laughs*. That was the only thing I was after. But I remember "Alison Hell", the title of the song very well. I thought it was really cool. I really enjoyed that one even if I hadn't heard it before and didn't know what it was, really. But PANTERA I was not interested in. I don't want to say "too American for my tastes" but it was definitely not something I've ever really enjoyed too much.
KNAC.COM: I still like all three bands. Of course, I like your band too. But to be honest, sometimes that sound doesn't really resonate that well outside of North America.
DRONJAK: Well, people love it here.
KNAC.COM: *surprised*: Oh, like the Southern metal sound?
DRONJAK: Absolutely.
KNAC.COM: I guess they do, as it's fairly popular in Canada as well. I mean, there are actually quite a few local bands that I know that actually had the opportunity to even tour, really more with DAMAGEPLAN than with PANTERA. Like, I remember on DAMAGEPLAN's very last North American tour, there was a band called DRILLPOINT that had gotten the opening slot to play DAMAGEPLAN's first and only show in Ottawa, because that was also on the same tour afterwards with what had happened to Dimebag, so that at least kinda helped to boost their profile a bit as well.
DRONJAK: Wow.
KNAC.COM: So, I'm not really sure where to go on from this, but I guess we can talk about the Olympics. Have you been watching it by any chance?
DRONJAK: I've watched a lot of it. *laughs* Not everything but probably more than I should. The TV's on in the background every day. I would be specifically watching the ice hockey yesterday.
KNAC.COM: Oh, yes! Congrats by the way. Our team unfortunately just wasn't able to put it together, but Sweden did a very good routing.
DRONJAK: It was a very exciting game! I loved it. It was back and forth with no goals sometimes but it was really exciting. Lots of good saves by the goalkeepers that had made it all the more interesting that whole time. I was just happy that for once, the goal for Sweden, the first one, was very lucky. It went on the stick of the Canadian defender and went right up into the goal. It wouldn't have gotten in otherwise but it was very lucky.
KNAC.COM: A quick shot. Almost like a hat trick, but more like one of the rebound shots.
DRONJAK: Yeah….for once I felt that things were going Sweden's way because normally, it feels like they're always going the other way, and for once we had to force the win. On the other hand, we have the Russian Olympic Committee for our next game tomorrow (February 18th), so that's probably gonna be quite difficult, but we'll see.
KNAC.COM: I think that over the years, because Canada had dominated hockey so much, that we'd exported our brand of hockey over to Europe that a lot of European players just saw it as a more unique change in terms of playing and that's how they pretty much caught up to North America and now it's got to the point where the student has passed the teacher.
DRONJAK: Yeah, they were not the best players in the world, obviously. The NHL players weren't there. We have a couple of instances where a Swede has been an Olympic champion in the last 20 or 30 years, but lately it feels like the Canadians and sometimes even the Americans, their best are better than the other people's best. But whatever, it's a weird hockey tournament and it doesn't really feel like the Olympics even though it is because of the fact that only the NHL players are missing. So, they're just talking about the KHL, the Russian league instead because of where their players come from.
KNAC.COM: Also, I guess it's to their benefit too because, from what I understand, a lot of the younger KHL players were able to qualify as well as a lot of the Swedish players, and for some reason, because the NHL schedule had to make up for lost time because of frequent lockdowns and they needed to keep the season going as they were losing quite a lot of money so they still decided to keep the games going.
DRONJAK: I think what played a large role in this was the fact that Omicron was on the way when they made that decision. I don't think they wanted to take the risk that a lot of people would have to be quarantined after the Olympics. I think that was a big part of the decision. It sucks, and it's boring as hell, but what are you gonna do? It's the Olympics and when Sweden was playing Canada in curling as well today and I just checked the semifinals today and unfortunately, we beat you again.
KNAC.COM: *sighing*: Yeah, you did, but I think you were always better at curling than us. I'd say that we're good but Sweden and Norway and pretty much all of Scandinavia have always been the real competition for Canada in curling. *laughs*
DRONJAK: This will actually be Great Britain and Sweden in the finals actually. And Great Britain just won against the US today as well.
KNAC.COM: Yeah, I heard. 8-4. They did a great routing of the US also.
DRONJAK: That was interesting. I'm not following curling the same way because there's so little action going on and I understand little of it. They have good commentators in Sweden and stuff and they're easy to follow, but I haven't had the…not the energy but…
KNAC.COM: The time? *laughs*
DRONJAK: The time? Oh, of course! *laughs* But I mean, there were other sports at the Olympics I found that were more interesting at the moment. Like track, for example. And speed skating. Not a big fan of skating, really.
KNAC.COM: Oh, God….I'm terrible at it.
DRONJAK: It's not new to the Olympics. They've had it for a couple of Olympics. But we don't have any good Swedish short track skaters, so it's not that. I just found it interesting to watch because there's such a big competition when they compete with four or five persons at the same time around this track.
KNAC.COM: It's like watching NASCAR on ice!
DRONJAK: Exactly!
KNAC.COM: It just gets a bit dull and repetitive to watch, with everyone just skating around a track – it's like there's no real destination. *laughs*
DRONJAK: But I do like it because there's usually a bit of elbowing.
KNAC.COM: I guess there is a bit of competition in a way.
DRONJAK: It's the same with what they call in English…T-crease that they have as well, when they go downhill, but it's this up and down thing, en route. You have four people at the same time competing for a position and stuff. I found that really interesting about it. It's an action-filled sport. I like that.
KNAC.COM: Yeah…I think I've heard of T-crease now that you mentioned it. I actually worked at the Olympics in 2010, believe it or not.
DRONJAK: Really?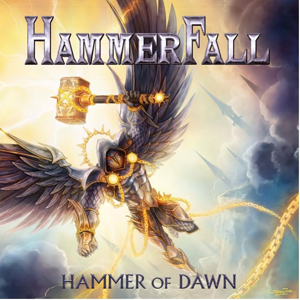 KNAC.COM: It was the Vancouver-Whistler Olympics even though I was based in Whistler because they just didn't have enough accommodations for us in Vancouver at the time. So, a lot of us decided "why don't we just go to Whistler?" as it was a unanimous decision. So, I got to watch quite a few of the events at the time, like the T-crease, the ski jumps as well, and I think I was even able to watch – at least on the TV anyway – some of the highlights of the Canada/US game at the time. The final for the gold when we beat the Americans.
DRONJAK: The final one, right?
KNAC.COM: Well, I'd say that this Olympics had turned out to be pretty good as it did end up bankrolling my trip to California that year and I saw you guys playing with DC4 – you were playing in Hollywood at the time. I think you were playing at the Rainbow or the House Of Blues. I think it was the House Of Blues.
DRONJAK: Yeah, we've played at the House Of Blues a couple of times and the Whiskey a couple of times. But this was probably at the House Of Blues. It was 2010 so it was at the House Of Blues. The one that they shut down now.
KNAC.COM: Oh, yes. I remember a friend of mine saying that a few years later, the House Of Blues ended up getting leveled for condominiums or something like that.
DRONJAK: Yeah…I remember. That was terrible.
KNAC.COM: Gentrification at work. *laughs* So, other than having to recoup your losses from the tour with SABATON in Europe which hadn't worked out, are there any plans for HAMMERFALL to come to North America in the near future once the new album is mixed?
DRONJAK: We're hoping to do something this year. We had the headlining tour in 2020 in the fall. Obviously, we had to cancel that one, so we are definitely looking to come back once everything is worked out with the pandemic. That is the absolute plan. No, I can't give any scoop or any details, but we're talking about it. Taking a chance, I think things will happen this year.
https://www.hammerfall.net/
https://www.facebook.com/hammerfall/