Visitors and locals alike will have a new destination on the Sunset Strip beginning next week, when ROCK-A-HOLIC KARAOKE (RAHK) makes its Viper Room debut.

RAHK will run every Wednesday night at 10 p.m. beginning November 20. RAHK offers a unique opportunity for guests to be on the same stage that has hosted countless celebrated artists at a world-famous Hollywood night club to sing or play one of their favorite hard rock or metal songs.

RAHK is presented by War Machine Marketing, a leading creator of promotional items, event/band merchandise and custom action figures.

Says War Machine Marketing owner Ro Kohli, "We feel that people should make the RAHK Wednesday nights part of their Sunset Strip excursion in West Hollywood, alongside paying respects to Lemmy at the Rainbow and seeing a show at the Roxy or Whisky a Go Go."

RAHK established its foundation at Skinny's in North Hollywood, where the music-filled night ran for eight years. Unlike traditional karaoke or the area's other "jam nights", RAHK offers everyone the opportunity to hit the stage to sing or to play guitar, bass or drums along with RAHK's live house band, which is comprised of international touring artists. RAHK is the only live-band karaoke, featuring metal and hard rock, making it a truly unique experience for visitors from around the world.

Says RAHK organizer SKUMLOVE, "We walk into some of the other jam nights around the area and we see musicians in the audience with their guitars or drum sticks and they're never able to get up on stage and play because all these jam nights are pre-arranged."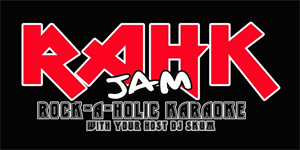 Guests can also expect both announced and unannounced celebrity appearances and special tribute nights.
Previous celebrity guests have included FEAR FACTORY's Dino Cazares, SEETHER's Dale Stewart, HALESTORM's Arejay Hale and BAD WOLVES' Doc Coyle performing their own songs or songs that have influenced them.
"We hope to see some new people on stage at the Viper Room," the RAHK crew says. "Come down and show us what you got!"
The RAHK house band includes:
Sisco (Skumlove) – Drums
Tom Hatz (Prof Murder Music) - Guitar
Patrick Kennison (Lita Ford, Heaven Below) - Guitar
Kenny Lockwood– (Trendkill Revolution) – Bass
Michael Loebig - Guitar (Schecter Guitars, House of Flies, Arizona Bay) - Guitar
The Viper Room is located at 8852 Sunset Boulevard in West Hollywood.