KNAC.COM Staff's Top 10 CDs of 2004

By Sefany Jones, Contributing Editor
Thursday, December 16, 2004 @ 10:33 PM

| | | |
| --- | --- | --- |
| | | KNAC DJs, Writers and Staff Gi |
Here it is, our annual Staff Top 10 CDs of 2004 picks! Our DJs, Writers and Staff Members share their personal favorite albums from the year of 2004.

Sure, you may think some of us were drunk & stoned writing these! Some of you may think we're geniuses! It's all a matter of opinion, and now you get to sit back and like it, whether you agree or not!

Be sure to click on the CD covers to the right to see if there is an accomadating review from the year.

Be sure to share YOUR Top 10 CDs of 2004 in the rants!

Enjoy!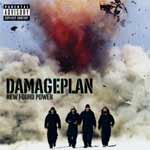 01.) Damageplan New Found Power (Elektra/Atlantic)
02.) Soulbender Soulbender (Licking Lava)
03.) Shadows Fall The War Within (Century Media)
04.) The Haunted rEVOLVEr (Century Media)
05.) Mastodon Leviathan (Relapse)
06.) Ministry House of Mole (Sanctuary)
07.) Lamb of God Ashes of the Wake (Sony)
08.) Slipknot Vol. 3: The Subliminal Verses (Roadrunner)
09.) Motorhead Inferno (Sanctuary)
10.) God Forbid Gone Forever (Century Media)
11.) Death Angel The Art of Dying (Nuclear Blast)
12.) Prong Scorpio Rising (Locomotive)
13.) Monster Magnet Monolithic Baby! (SPV)
14.) Unearth Oncoming Storm (Metal Blade)
15.) Probot Probot (Southern Lord)
(Yeah, I totally cheated and put 15! I could've put 30! Alot of good stuff this year - nothing outrageously mind-blowing, but alot of quality! BLS, CoF, CoB, KSE, Behemoth, VR, Tesla, FF, Clutch, Exodus...I could go on...)

Frank Meyer, Contributing Editor
01.) Zolar-X Timeless (Alternative Tentacles)
02.) Red Planet We Know How It Goes (Gearhead)
03.) Big Elf Hex (Warner Bros.)
04.) Forty-Fives High Life, High Volume (Yep Roc)
05.) Hangmen Loteria (Acetate)
06.) Crank County Daredevils Kings of Sleaze (crankcountydaredevils.com)
07.) New York Dolls Pre-Crash Condition Live from the Royal Festival Hall (Sanctuary)
08.) Suzi Quatro Edgeplay soundtrack (Rhino)
09.) Judas Priest Metalogy Boxset (Sony)
10.) Faces Fives Guys Walk Into a Bar… (Rhino)
(You can tell by the amount of reissues and boxsets I chose what I thought of this year in rock.)

Jeff Kerby, Satanic Motherfucker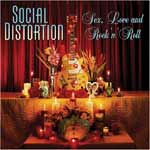 01.) Social Distortion Sex, Love and Rock 'n' Roll (Time Bomb)
Everything great about American rock. Label it whatever you want--just make sure to also include that it's the record of the year. Mike Ness may be the best front man of the last twenty years.
01.) –Tie-- Damageplan New Found Power (Elektra)
I can't help but give this at least a tie on first place given what has happened. Dime's death was a horrible way to end this year--it just seems to "cast a shadow" over everything else.
2. Viking Lars Frederickson & the Bastards (Epitaph)
Rancid founder comes back with another album that addresses the seedy, dangerous side of life. Somehow the stories never get old.
3. Drive By Truckers The Dirty South (New West Records)
The sound of a southern bar room in a town where everyone wants to escape their past. A direct evolutionary descendant of Lynyrd Skynyrd.
4. Reverend Horton Heat Revival (Yep Rock Records)
There is no way to go wrong with a man who plays guitar this well and pays homage to all the people who made true rock possible. The Rev. understands that when boiled down rock is still about beer, hot rods, the dark side…and chicks.
5. Megadeth System Has Failed (Sanctuary)
Dave is back…and…uh, HE STILL PLAYS METAL!! Unlike certain other bands of the era, Mustaine is still producing the same type of powerful music he created in the '80s.
6. Tesla Into The Now (Sanctuary)
One of the only bands this year who managed--along with Megadeth and the Scorpions--to deliver a record with songs that fit seamlessly into current live sets. Three or Four of these tracks are legitimate Tesla classics.
7. Scorpions Unbreakable (Sanctuary)
This record didn't get the initial commercial surge the Tesla record did, but it is darn near as good.
8. Dio Master of the Moon (Sanctuary)
The man is a legend. He is not dissimilar to such musical icons as The Ramones, AC/DC and Motorhead in that he does what he does and doesn't try to reinvent the wheel simply because he feels he is expected to do so. He makes the music that fans still love, and Dio still enjoys doing it. What could be better?
9. Anthrax The Greater of Two Evils (Sanctuary)
Ok, Ok--Joey isn't singing on this. If that is a huge problem for you, then don't purchase this, but if you want to hear great instrumentation and John Bush screaming out the classics, then this is the record you need.

Mick Stingley, Contributor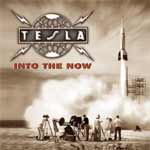 01.) Tesla Into The Now (Sanctuary)
02.) Velvet Revolver Contraband (BMG)
03.) Nightwish Once (Roadrunner)
04.) Monster Magnet Monolithic Baby (SPV)
05.) Ministry Houses Of The Mole (Sanctuary)
06.) Probot Probot (Southern Lord)
07.) Brides Of Destruction Here Come The Brides (Sanctuary)
08.) Satyricon Volcano (Sony)
09.) Skillet Collide (Lava/Atlantic)
10.) Sevendust Southside Doublewide (TVT)
Guilty Pleasure: Cherie Cherie (Lava/Atlantic)

Charlie Steffens, aka Gnarly, Contributor
01.) Shadows Fall The War Within (Century Media)
02.) Lamb Of God Ashes Of The Wake (Epic)
03.) Velvet Revolver Contraband (RCA)
04.) Fear Factory Archetype (Liquid 8)
05.) Rush Feedback (Atlantic)
06.) Walls Of Jericho All Hail The Dead (Trustkill)
07.) Dream Theater Live At Budokan (Warner)
08.) Mastodon Leviathan (Relapse)
09.) Megadeth The System Has Failed (Sanctuary)
10.) Black Label Society Hangover Music Vol. VI (Spitfire Records)

Philthy Phil, 8-Foot Tall Viking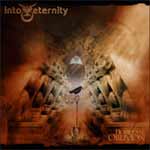 01.) Into Eternity Buried in Oblivion (Century Media)
02.) Shadows Falls The War Within (Century Media)
03.) Megadeth The System Has Failed (Sanctuary)
04.) Lamb of God Ashes Of The Wake (Epic)
05.) Death Angel Art of Dying (Nuclear Blast)
06.) Exodus Tempo of the Damned (Nuclear Blast)
07.) Killswitch Engage the End of Heartache (Roadrunner)
08.) Clutch Blast Tyrant (RT./Utr)
09.) Lyzanxia Mind Crimes (Reality Entertainment)
10.) All That Remains This Darkened Heart (Prosthetic)



Diana DeVille, Rock Goddess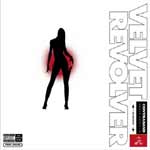 01.) Velvet Revolver Contraband (RCA)
02.) Dio Master of the Moon (Sanctuary)
03.) Tesla Into the Now (Sanctuary)
04.) Monster Magnet Monolithic, Baby! (SPV)
05.) U2 How to Dismantle an Atomic Bomb (Island/Def Jam)
06.) Black Label Society Hangover Music Vol. 6 (Spitfire)
07.) Atrocity Atlantis (Napalm)
08.) Starwood If It Ain't Broke, Break It! (Metal Blade)
09.) Motorhead Inferno (Sanctuary)
10.) Killing Joke For Beginners (Caroline)



Amber Morrison, Contributor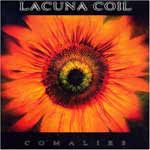 01.) A Perfect Circle eMOTIVE (Virgin)
Another brilliant piece by Maynard and Company. Real raw emotion as it's something the band believes in.
02.) Lacuna Coil Comalies (Reissue) (Century Media)
The original was released in 2002 and had I been on staff it would've made number 1.
03.) Skinny Puppy The Greater Wrong of the Right (SPV)
The right is always wrong however these industrial legends do it right all the time.
04.) Nine Inch Nails Downward Spiral (Deluxe Edition) (Interscope)
Originally released in 1994. A classic then and a classic today, even better it's a special set that includes a second CD.
05.) Ministry House of Mole (Sanctuary)
Although the group lost bassist Paul Barker they still managed to release their best album since 1992's Psalm 69.
06.) Cradle of Filth Nymphetamine (Roadrunner)
Black Metal's most successful band seems to put out really great music when they switch lables. More toned down from 2003's Damnation and A Day.
07.) Satirycon Volcano (eatURmusic/Columbia)
European Black Metal at it's finest.
08.) Marilyn Manson Lest We Forget (Best Of) (Interscope)
The best songs chronicles Manson's past ten years. Also available with the CD is a bonus DVD that contains his entire video catalogue minus "Tainted Love"
09.) Social Distortion Sex, Love and Rock `N` Roll (Time Bomb)
Mike Ness and company shows us that punk will never die.
10.) Otep Warhead (Capitol)
Poetic and anger provided by the anti-diva Otep

Ashley Ramirez, Contributor
01.) Kataklysm Serenity In Fire (Nuclear Blast)
"This is the life we've chosen, the life we lead and there is only one guarantee: This CD will kick your fucking ass! It's got all a metal fan could want. Heavy brutal drumming, wicked vocals and a guest appearance by Hypocrisy's Peter Tatgren.
02.) Hypocrisy The Arrival (Nuclear Blast)
Is Peter Tatgren's ears burning? This CD was highly recommended by my colleague Brian Davis who did a great review for this disc and didn't exaggerate one bit. Best song on the disc: "Slaves to the Parasites"
03.) Damageplan New Found Power (Elektra)
I was just about to add my comments to this CD when I clicked on here and saw the headline on the tragic death of Dimebag Darrell. Thank you Dimebag for all the great memories.
04.) Slipknot Vol. 3 (The Subliminal Verses) (Roadrunner)
The critics said they had no melody and couldn't play solos. Well they have proved them completely wrong as Slipknot has released their finest effort to date. If they do another album they need to enlist the services of Rick Rubin again.
05.) Danzig Circle of Snakes (Evilive9)
While some wet themselves in excitement cause some fat bald unknown punched, him others remembered that Glen Danzig is still a legend in the industry.
06.) Mastadon Leviathan ( Relapse)
07.) Drowning Pool Desensitized (Wind Up)
After the death of Dave Williams, Drowning Pool's future looked bleak until they met up with Jason Gong Jones. With Jones, Pool managed to break away from the nu-metal tag with powerful vocals and some great solos by C.J. Pierce.
08.) Society 1 Exit Through Fear (Earache)
09.) Shadows Fall The War Within (Century Media)
The future of American metal.
10.) Iced Earth The Glorious Burden (SPV)
This one took a while to grow on me. I was always a fan of Ripper Owens but I never could get into a lot of IE.



Crazy Craig, Spawn of Satan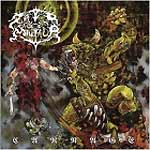 01.) Lair of the Minotaur Carnage (Southern Lord)
02.) Danzig Circle of Snakes (Evilive/Musicrama)
03.) Devil to Pay 30 Pieces of Silver (Benchmark)
04.) Mastodon Leviathan (Relapse)
05.) Pigmy Love Circus The Power of Beef (Go Kart)
06.) Probot Probot (Southern Lord)
07.) Zeke 'Til the Living End (Relapse)
08.) Behemoth Demigod (Regain)
09.) Marduk Plague Angel (Regain)
10.) Sasquatch Sasquatch (Small Stone)
Demo of the year: The Golden Gods -- You will shit your pants if you like Grand Funk, Humble Pie and even AC/DC. They are going to drop an album in 2005. Go check 'em out!

David Tarlow, Contributor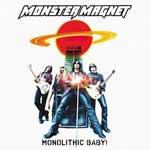 01.) Monster Magnet Monolithic Baby! (Hunter)
02.) Megadeth The System Has Failed (Sanctuary)
03.) The Hellacopters By the Grace of God (Liquor & Poker)
04.) The Dragons Rock 'n' Roll Kamikazi (Gearhead)
05.) The Hangmen Loteria (Acetate)
06.) Sweet Justice Self-Titled (Real O Mind)
07.) Velvet Revolver Contraband (RCA)
08.) Texas Terri Bomb Your Lips… My Ass! (TKO)
09.) Wildhearts Riff After Riff (Gearhead)
10.) Nine Pound Hammer Kentucky Breakdown (Acetate)



Ravinder, Cyber Personality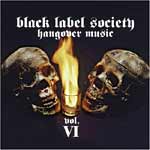 In alphabetical order:
A Perfect Circle eMOTIVe (Virgin Records)
Black Label Society Hangover Music Vol. VI (Spitfire Records)
Brides of Destruction Here Come the Brides (Sanctuary Records)
Dio Master of the Moon (Sanctuary Records)
Guns N' Roses Chinese Democracy (Only In My Head Records)
Megadeth The System Has Failed (Sanctuary Records)
Monster Magnet Monolithic Baby (SPV Records)
Probot Probot (Southern Lord)
Velvet Revolver Contraband (RCA Records)
War & Peace The Walls Have Eyes (Z Records)


Junkman, On-Air Personality
1) Velvet Revolver Contraband (RCA)
2) Exodus Tempo Of The Damned (Nuclear Blast)
3) Tesla Into The Now (Sanctuary)
4) Iced Earth The Glorious Burden (SPV)
5) Death Angel The Art Of Dying (Nuclear Blast)
6) Monster Magnet Monolithic Baby (SPV)
7) Silvertide Show And Tell (J Records)
8) Megadeth The System Has Failed (Sanctuary)
9) Motorhead Inferno (Sanctuary)
10) Black Label Society Hangover Music Vol.1 (Spitfire)


Ally McSqueal, On-Air Personality
01.) The Donnas Gold Medal (Atlantic)
02.) Bad Religion The Empire Strikes First (Epitaph)
03.) Kanye West College Dropout (DefJam)
04.) Eddie Spaghetti Sauce (Mid-Fi)
05.) The Killers Hot Fuss (Island)
06.) The Bodeans Resolution (Ryko)
07.) Jet Get Born (Elektra)
08.) Nada Surf Hi Speed Soul (Barsuk)
09.) Morrisey You Are the Quarry (Sanctuary)
10.) Slipknot Vol. 3: Subliminal Verses (Roadrunner)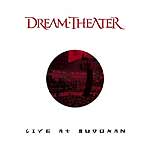 01.) Dream Theater Live at Budokan (Atlantic)
02.) Darkthrone Sardonic Wrath (Moonfog)
03.) Leviathan Tentacles of Whorror (Moribund)
04.) Amon Amarth Fate of Norns (Metal Blade)
05.) Abazagorath Sacraments of the Final Atrocity (Morbid Wrath Records)
06.) Hirax The New Age of Terror (Black Devil Records)
07.) Dio Master of the Moon (Sanctuary)
08.) Decapitated The Negation (Earache)
09.) My Dying Bride Songs of Darkness, Words of Light (Peaceville)
10.) Enslaved Isa (Tabu)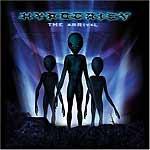 01.) Into Eternity Buried In Oblivion (Century Media)
02.) Hypocrisy The Arrival (Nuclear Blast)
03.) Suffocation Souls To Deny (Relapse Records)
04.) Deicide Scars Of The Crucifix (Earache Records)
05.) Kataklysm Serenity In Fire (Nuclear Blast)
06.) The Haunted rEVOLVEr (Century Media)
07.) Grave Fiendish Regression (Century Media)
08.) Diecast Tearing Down Your Blue Skies (Century Media)
09.) Agathodaimon Serpent's Embrace (Nuclear Blast)
10.) Decapitated The Negation (Earache Records)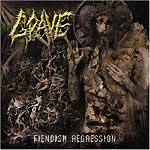 01.) Hypocrisy Arrival ( Nuclear Blast )
02.) Grave Fiendish Regression ( Century )
03.) Orphaned Land Mabool ( Century )
04.) Into Eternity Buried In Oblivion ( Century )
05.) Kataklysm Serenity In Fire ( Nuclear Blast )
06.) Decapitated The Negation ( Earache )
07.) Amon Amarth Fate Of Norns ( Metal Blade )
08.) Mastodon Leviathan ( Relapse )
09.) Iced Earth Glorious Burden ( SPV )
10.) Alter Bridge One Day Remains ( Windup )



Peter Atkinson, Contributor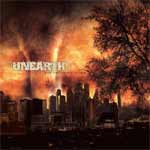 1. Unearth The Oncoming Storm (Metal Blade)
2. Cradle of Filth Nymphetamine (Roadrunner)
3. Mayhem Chimera (Season of Mist)
4. Shadows Fall The War Within (Century Media)
5. Satyricon Volcano (Red Int/Red Ink)
6. Behemoth Demigod (Olympic)
7. Pig Destroyer Terrifyer (Relapse)
8. Lamb of God Ashes of the Wake (Epic)
9. Deicide Scars of the Crucifix (Earache)
10. The Haunted rEVOLVEr (Century Media)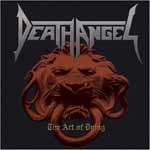 01.) Exodus Exodus Tempo of the Damned (Nuclear Blast)
02.) Death Angel The Art Of Dying (Nuclear Blast)
03.) Hirax The New Age Of Terror (Black Devil)
04.) Motorhead Inferno (Sanctuary)
05.) Megadeth The System Has Failed (Sanctuary)
06.) Fates Warning FWX (Metal Blade)
07.) Nasty Savage Psycho Psycho (Crook'd)
08.) Dream EvilThe Book Of Heavy Metal (Century Media)
09.) The Haunted rEVOLVEr (Century Media)
10.) Jorn Out To Every Nation (NTS)
Special Mentions:
Girlschool Believe (Communique)
Not available in the US and the band gave me this when they were here in Nov! So it's a little late to say it belongs on my top 10 list BUT make no mistake after 20 plus years "Believe" proves the ladies haven't missed a beat!
Probot Probot (Southern Lord)
Despite the fact that Dave Grohl is an excellent drummer going all the way back to his days in SCREAM he's a "metal fan boy" of the highest nature for putting this compilation together featuring vocalists from every legendary underground band.
Iced Earth The Glorious Burden (SPV)
Took a while to get into this CD for some reason but cannot believe I was won over by an long ass epic that rivals Dream Theatre "The Glass Prison" Fate's "Satans Fall" or Maiden's "Rime/Ancient Mariner". "Gettysburg (1863)" is an absolute masterpiece that tells the tale of the defining battle of the American Civil War in 3 parts.
Tesla Into the Now (Sanctuary)
An excellent comeback CD after 10 years since "Bust a Nut" and it shows the songwriting strength of all the original members still playing 100% Rock n Roll. Give a serious nod to the live shows from this tour as well.
Metal Church Weight OF The World (SPV America)
Another release that I got my hands on late in the game...well it did come out in Sept, but much stronger than 99' "Masterpeace" and 3rd vocalist Ronnie Munroe can hold his own on these 10 tracks.



RJ Stone, Old Fart/ Sadistic Teletubby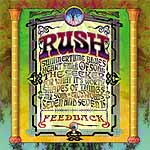 01.) Black Label Society Hangover Music Vol. VI (Spitfire)
Duh!
02.) RUSH Feedback (Atlantic)
You knew this was coming!
03.) Iced Earth The Glorious Burden (SPV)
An Instant Classic!
04.) Velvet Revolver Contraband (RCA)
All the Elements of a Future Classic!
05.) Fear Factory Archetype (Liquid 8)
Couldn't stop listening to it!
06.) Judas Priest Metalogy Boxset (Sony)
Too many reasons to list!
07.) Megadeth System Has Failed (Sanctuary)
Nice job at a comback; although the tour was a little bland, the CD goes off!
08.) Damageplan New Found Power (Elektra/Atlantic)
R.I.P Darrell...
09.) Black Sabbath Black Box: The Complete Original Black Sabbath (1970 - 1978) (Rhino)
The Whole Damn Yay!
10.) Various Team America: Soundtrack (Atlantic)
FUCK YEAH!



Eveready Ed, On Air/Promotions/Sports Page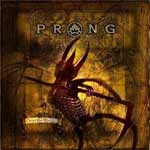 01.) Black Label Society Hangover Music, Vol.VI (Elektra/Atlantic)
02.) Megadeth The System Has Failed (Sanctuary)
03.) Prong Scorpio Rising (Locomotive)
04.) Exodus Tempo Of The Damned (Nuclear Blast)
05.) Damageplan New Found Power (Elektra/Atlantic)
06.) Motorhead Inferno (Sanctuary)
07.) Death Angel The Art Of Dying (Nuclear Blast)
08.) Probot Probot (Southern Lord)
09.) Dope Group Therapy (Artemis)
10.) Drowning Pool Desensitized (Wind Up)

Oh... there are many others and I'm sure many people will piss and moan that I didn't list them but I don't know of one top 10 list that EVERYONE agrees on, so if ya don't like mine…well I'll still sleep good tonight! LOL
Please log in to view RANTS