Live Photos By Cara Neff Photography
Band Photo Credit Tammy Vega
"I read the KNAC.COM review! Thank you for the wonderful things you said," says singer TOM KEIFER. He has a new album, Rise, which is the follow up to his solo debut album The Way Life Goes, which was issued in 2013. "The first few shows we did when we put the band together was kind of weird. The backdrop had my name on it, fortunately the fans recognized the energy and the chemistry of the band, that's where the #KEIFERBAND originated. It was all the fans. I'm not 100% sure but I believe we might be the only band that have a hashtag in our logo.", the singer proclaims proudly. KEIFER and his band have been on the road non-stop since they released The Way Life Goes. They stopped long enough to cut the new record and it's back on the road. Rise has standout tracks like "Touching The Divine", "The Death Of Me", "Waiting On The Demons", and "All Amped-Up". It's a more balanced record than The Way Life Goes. Listen to it and I'm sure you'll agree.
KNAC.COM: There's a lot of heavy riffage going on with Rise.
KEIFER: There is. The riffs are inspired by the lyrics, if you can believe that. That's the way that I have always approached songwriting and that's how I write. I have these lyrical ideas in my head and I sit down and sort out if it's a song or not a song. The ones that stick are the ones that become a song and they inspire the riff.
An example was on "The Death of Me", Savanna had a lyric and that inspired the riff, it's really heavy and that turned out to be a such a great song. On "Rise" the lyrical content sounded like a mid-tempo ballad and that's what it turned into. Instead of a riff it was done on piano. So, it all comes from the lyrics and the subject matter.
KNAC.COM: All fresh new stuff on this one?
KEIFER: I would record song ideas while on tour, so all of the songs were born during the touring we've done over the course of the past 5-6 years. I must point this out, none of these songs are holdovers from the CINDERELLA days or songs that didn't make The Way Life Goes. All the songs were directly influenced by this experience, this new band and the chemistry that we have. So we collected those songs or seeds along the way and last summer we decided that it was time to begin to make a record with this band. It's all new stuff that was inspired by the new journey.
KNAC.COM: Rise is a such a balanced record, in that it has a lot of crunch, it's got ballads and distinct vocals. To me this album culls from the classic CINDERELLA sound and The Way Life Goes.
KEIFER: Yeah, I think you're right. I think starting with the first CINDERELLA album, one of the things that stood out was my voice, which as you said has a 'distinct' sound to it. I think if you listen to "The Death of Me", that has such a dark and heavy feel to it, that it wouldn't have been out of place on the Night Songs album. I would bet that a lot of people familiar with my work would feel that way. There are also songs that are 180 degrees from that like "Waiting On The Demons" and "Rise" would have probably fit right in on The Way Life Goes, that's a very natural thing too, because that's something that I have done from day one, too. I like having different emotions on records and I think this one is a great example of that. I can't express just one feeling at any given time, records are no different--there have to be different emotions from song to song.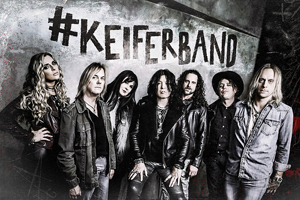 KNAC.COM: These are brand spankin' new tunes, so what's the oldest one on the record and which was the last song written?
KEIFER: That's tough, I think I can speak on the recording process, if that is okay. The early stuff we cut included "The Death of Me" and "Hype", those are the two that we worked on at the very beginning of the recording of the album. I can't forget "Rise", that was also one of the earlier ones though that came after "The Death of Me" and "Hype". The last thing that we wrote was "Waiting On The Demons". We were already in the process of cutting songs. I remember I was just exhausted and Savanna pulled out some lyrics that she has been working on and I listened to it. I was just exhausted, we sat on the couch and we finished that song, right then and there! [laughs] The next day we went back in and we cut that with the band! The very last song that we cut was "You Believe In Me" that we recorded at our studio, we planned on cutting that one live from day one with an acoustic guitar and it didn't require the band. That was the very last song we cut and that closes the album.
KNAC.COM: How have you made the partnership with Savanna (Tom's wife) work within the confines of the band? I have witnessed people who have tried to work with their spouses and even if the have a healthy relationship outside of work it doesn't work in that setting.
KEIFER: Not to make it sound too simple, but we just get along really, really well! [laughs]
We have this creative chemistry, we have written songs predating The Way Life Goes. She's a great songwriter and lyricist, I think it also helps that we write from the same place. I think it's very interesting to write with someone who you share a life with. I think that makes it even easier in the sense that we're experiencing the same things. If I bring a song to Savanna she can take it and put the right words to make that song work, and vice versa. We're a great team, we work great together and we really love what we're doing and I think you can see that.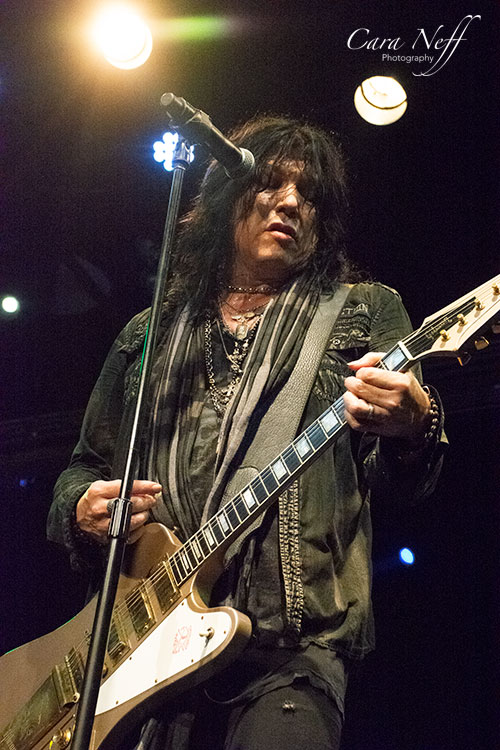 KNAC.COM: I last saw you at the State Fair in Oregon with CINDERELLA, it must have been 2010 or so. I hadn't seen you with your current band until this year's MONSTERS OF ROCK CRUISE. What a setting, what a performance, what a band!
KEIFER: Thank you! [laughs] I have said it a million times, I love this band, this band is a family, we've had chemistry from day one. We've been touring for six years and I think the chemistry has just gotten better over time. That chemistry on stage has made its way to chemistry in the studio. That's important, but even more important is that we all get along and like each other. This band has really inspired me to be a better musician, I hope that I have inspired them. When we step on stage our priority is to give the audience the best performance we can give them. It doesn't have to be spoken, we just do it. They love what they do and that's really inspiring to me.
KNAC.COM: You performed two cuts from The Way Life Goes and all the CINDERELLA classics plus a couple covers, one being "Tumblin' Dice" which was incredible. What a bitch it's going to be to come up with a 14-15 song set.
KEIFER: [bursts into laughter] Before this album was released we were cruising with a set list that was working pretty well. We threw in a couple of covers and during our time touring we alternated a bunch of songs, some go in, some go out. We probably played every song from the record at some point. We'd do 4-5 from the record along with the covers and the CINDERELLA stuff. This year was a little trickier because we managed to put together an 80-90 minute show, the covers are gone now because we have added three new songs from the new record and a couple from the last record and we've kept the stuff from CINDERELLA that they want to hear. Like you said, something had to give! My voice has a shelf life of 90 minutes tops, per night! [laughs] I'm grateful that I still have it after everything that I have been through, so I have to balance it out. My days of doing a 2 hour show are gone with my vocal condition. I love the current set, it's pretty fast paced and high energy.
KNAC.COM: There was an incident on the cruise where a guy blew a gasket when you inadvertently knocked his water bottle out of his hand with your mic stand. You handled that with class even when the guy flipped you off. What was that like from your perspective?
KEIFER: You know I can't spend too much time on stuff like that. I have a show to do and it would wreck the pace of the show. That was one of those things that adds to the spontaneity of a live show, because you don't see something like that coming. I just stay calm and calm the waters! [laughs] In that case literally! [laughs]
KNAC.COM: The unreleased John Kalodner CINDERELLA recordings, who produced those and if you had possession of those recordings would you ever release them?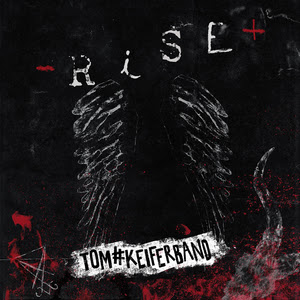 KEIFER: Those were only demos, so they weren't masters. The label pulled the plug, there was a lawsuit, and we have a non-disclosure so I can't discuss the details but that's what lead to the lawsuit. So, to answer your question, they're not something that I'd release if I had them in my possession because they are in demo form.
KNAC.COM: THE MOSCOW MUSIC PEACE FESTIVAL took place 30 years ago this year, what's your memory of that?
KEIFER: That was a really special show to be a part of. People ask me what has been one of the highlights of my career. THE MOSCOW MUSIC PEACE FESTIVAL is one of them. It was such a special event, it was like their WOODSTOCK. That was the first time that a rock concert of that magnitude took place there. It was special to the fans that showed up, but it was also special to us as well, it was cool to feel that and you could feel that.
https://www.facebook.com/TomKeiferOfficial/
https://www.instagram.com/tomkeiferofficial/?hl=en
https://twitter.com/TomKeiferMusic?lang=en