NOTHING MORE Unleash Blistering "Let 'Em Burn" Video

By Larry Petro, News Monkey
Tuesday, December 4, 2018 @ 1:50 PM

| | | |
| --- | --- | --- |
| | | From The Band's Current Album The Stories We Tell Ourselves |
"Hundreds of people have been killed in mass shootings over the past several years. Almost everyone has chosen the red team or the blue team and we're stuck in this mode where we fight over political problems instead of human solutions. More guns or less guns isn't the question. The real question is, why are we killing each other?" -- NOTHING MORE

Three-time Grammy-nominated alt/rock band NOTHING MORE has often used its music to critique social and political issues, from mental illness to the false need for materialism, but never in such a scorching way as the band is doing with its new music video, "Let 'Em Burn", from the band's current album, The Stories We Tell Ourselves. Check the video out on KNAC.COM HERE.

The concept for the "Let 'Em Burn" video is fueled by the growing fear and divisiveness in the U.S. and how we've grown comfortable with telling lies and being lied to. Directed by Ben Roberds of the award-winning production company Dominar Films, the video offers a front row seat to the new norm of what's become the day-to-day life in America. Utilizing artistic symbolism, each scene portrays the tragic truth of epidemic mass shootings. Just since the "Let 'Em Burn" video was filmed in early October, the Pittsburgh Synagogue and Borderline Bar and Grill in Thousand Oaks shootings (and more) have taken place.

"The 'villain and victim' narrative in media is so seared into our brains that we can't see straight," said vocalist Jonny Hawkins. "The media has become our God and we have become its bitch. We are blind to human solutions because our emotions have been glued to political problems, and it has paralyzed our progress. Most of us know that mental health is the cause of mass shootings, yet we are obsessed with talking about the symptoms and gridlocking ourselves in political battles without proper action. It's time to find solutions... it's time to focus on mental health." The band has partnered with mental health charity, To Write Love on Her Arms by donating $1 from each ticket from the headlining ɥʇnɹʇ tour to support the movement.

NOTHING MORE - vocalist Jonny Hawkins, guitarist Mark Vollelunga, bassist Daniel Oliver and drummer Ben Anderson will launch its 2019 North American tour, "the ɥʇnɹʇ tour", on February 21 in Phoenix, AZ. The tour is rooted in the concept that music and the spirit of rock'n'roll are pure forms of truth that can bring people together, spark new ideas, new ways of thinking and through that, inspire changes in ourselves and in our world. Joining the band on stage in support will be Special Guest OF MICE AND MEN, and support from BADFLOWER and PALISADES. In addition, the band has partnered with the leaders of voter registration, HeadCount who will be setting up a pop-up activation to encourage sign-ups during the ɥʇnɹʇ tour through the end of March at each stop. Log on to http://nothingmore.net for all ticketing and VIP info.

The itinerary for NOTHING MORE's upcoming dates are as follows: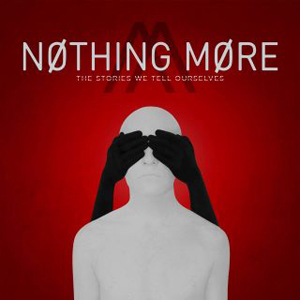 With THREE DAYS GRACE
12.4 - MTS Centre, Winnipeg, MB
12.5 - Conexus Arts Centre, Regina, SK
12.6 - SaskTel Centre, Saskatoon, KS
12.8 - Grey Eagle Showroom, Calgary, AB
12.9 - Revolution Place, Grande Prairie, AB
12.11 - Enmax Centre, Lethbridge, AB
12.13 - Shaw Conference Centre, Edmonton, AB
12.14 - Abbotsford Centre, Abbotsford, BC
12.15 - South Okanagan Events Centre, Penticton, BC
12.16 - Knitting Factory, Spokane, WA (headline)
"the ɥʇnɹʇ headlining tour"
2.21 - The Van Buren, Phoenix, AZ
2.22 - Belasco Theater, Los Angeles, CA*
2.23 - Ace of Spades, Sacramento, CA
2.25 - The Depot, Salt Lake City, UT
2.26 - Ogden Theatre, Denver, CO
2.28 - Diamond Ballroom, Oklahoma City, OK
3.1 - The Truman, Kansas City, MO
3.2 - Skyway Theatre, Minneapolis, MN
3.3 - House of Blues, Chicago, IL
3.6 - 20 Monroe Live, Grand Rapids, MI
3.7 - Stage AE, Pittsburgh, PA
3.8 - The Fillmore, Philadelphia, PA
3.10 - Playstation Theatre, New York, NY
3.11 - Webster Theater, Hartford, CT
3.12 - House of Blues, Boston, MA
3.13 - The Fillmore, Silver Spring, MD
3.15 - The Fillmore, Charlotte, NC
3.16 - Buckhead Theatre, Atlanta, GA
3.17 - The Ritz Ybor, Tampa, FL
3.19 - Fillmore New Orleans, New Orleans, LA
3.20 - House of Blues, Houston, TX
3.22 - South Side Ballroom, Dallas, TX
3.23 - Aztec Theatre, San Antonio, TX
* BADFLOWER will not be on this date