The Voice Of All British Voices: An Exclusive Interview With PAUL RODGERS

By Shelly Harris, Chicago Contributor
Thursday, June 14, 2018 @ 10:58 AM

| | | |
| --- | --- | --- |
| | | "Music leads and I follow." |
I've spoken to Paul Rodgers several times over many years (his contemporary, Robert Plant says "Paul Rodgers [is] the voice of all British voices") and it becomes ever more clear that, although he's a bona fide rock and roll living legend - one that is beyond all hyperbole - somehow one can easily forget all that significant and heralded history as the singer and primary songwriter of FREE, BAD COMPANY, THE FIRM, THE LAW, and other solo projects, when interviewing or merely chatting with him.

That is because there is no mistaking Rodgers' authentic persona, which is as soulful and smooth as his iconic voice, and also underpinned with a heaping dose of kindness. In short, good Karma emanates from him not only live, where he commands a stage with agility and prowess, but also as we discuss his most recent career developments: An upcoming summer tour with Jeff Beck, Ann Wilson, and Deborah Bonham (the bluesy younger sister of John Bonham), called "The Stars Align Tour", and the late June release of his Live performances of FREE classics at the Royal Albert Hall in London last summer. That project, called Free Spirit, includes 16 live songs from the FREE classics catalog, including some songs that had never before been performed Live.

Paul, who was raised in Middlesbrough, England (and still retains charming traces of that lilting northern accent) is now a Canadian citizen, and so he discusses these topics - and more - from his home base in British Columbia near Vancouver:

KNAC.COM: You have a lot going on right now, with the upcoming release of the Free Spirit DVD/CD/vinyl album, and the upcoming "Stars Align Tour" - so, which would you prefer to discuss first?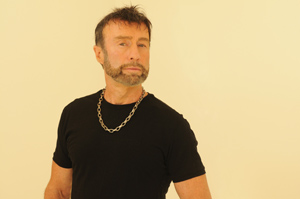 RODGERS: I was going to start with the union of the band again, because that's relative to the album and the DVD, and the tour. And it began when Pete Bullick, in the band, and I played a couple of charity shows together in the UK, for The Willows Animal Sanctuary and Assisted Therapy Unit [located in Aberdeenshire, in Scotland]. Their motto is: People helping animals, helping children It's a really nice thing and we were doing that, and Pete Bullick, our guitarist, and his wife, Deborah Bonham, are patrons, as is my wife Cynthia and I. And what happened was, the show's set list was very FREE heavy, because we were in England, and the people love FREE there. And, they more than nailed the songs, it was so close to the songs, it was a beautiful thing. And, I promised them that one day we would tour it - so promise made, and promise kept actually right now. Because we did tour the UK with it, and ended up recording the last show at the Albert Hall, and we recorded the DVD for that, and I think we captured the essence of what we were doing there. And so, going on from there, I said well, this is so good - the audience just absolutely loved it - it was amazing! And I said 'well, let's just take it to the States.' And I was only going to tour theaters, and things like that, you know? But with the addition of Jeff Beck and Ann Wilson, and of course Deborah Bonham is on the bill too, my manager came and said to me, "Why don't we call it The Stars Align tour since we've got so many people here," and I said, "Wow, that's great!" So, it has kind of grown to what they call the sheds now. It's a bigger tour all together. And sheds are a beautiful venue. It's and outdoor-indoor venue. Close to the stage it is indoor, it's covered, and there's a grassy knoll out the back. You're probably aware of all that! And people party out there on the grass, and it's just a great vibe.
KNAC.COM: I don't know if it is too premature, but how will the sets on the tour be working out, especially with you and Jeff? Will you be having separate sets or will you be doing things together?
RODGERS: Oh, I see, yeah. Well, one of the first things we did, is we flew to New York and met, and one of the first things that Jeff said is, "Look, it's not a super band, OK?" (Laughs) We're each doing our different thing. I don't know quite what Jeff is doing, he's always so off the wall and out there, it will be great no matter what he's doing, because he's such a fantastic guitarist. Ann Wilson has made an album in tribute all the people that have passed, like David Bowie and Tom Petty, she's playing some of their songs. She wanted to mark their passing and pay tribute to these great musicians and their songs, and that is what her forte is on this tour. So, we are doing separate things. So, I will be playing Free Spirit, which is bringing the spirit of FREE alive. It seemed that in England, anyway, that was what people felt, and they really felt a part of the band that was, the spirit that FREE had, which was lovely.
KNAC.COM: Will you be playing songs similar to the ones on the DVD/CD/Vinyl album that is coming out from that Albert Hall gig?
RODGERS: Well, actually, there's so much material as yet unearthed with FREE. Some of the songs we recorded back in the day and never, ever played live, so there's quite a bit of that going on. My manager - I'm bringing up my manager up again, he's going to be pleased (laughs), Chris Crawford - he suggested, being as it's an American audience, it would be really good - and the promoter requested it too - requested that I include some of the BAD COMPANY material, which is something I often do, so, I will include some of the BAD COMPANY hits, I guess we could call them, Aye? "I Can't Get Enough of Your Love", "Feel Like Making Love", "Rock and Roll Fantasy", "Shooting Star", you know? So, it's very interesting to me, to take the set we played at the Albert Hall, and to infiltrate some of the BAD COMPANY material, and it seems to flow - at least on paper - it seems to flow quite naturally because, it's part of the history, and I'm the songwriter of most of them, so they do connect up pretty good.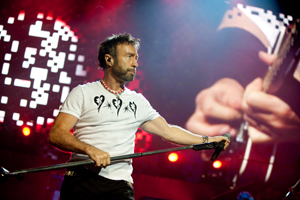 KNAC.COM: Regarding the DVD/CD that is coming out on June 22 - and I see it is on vinyl too, which is great - from the live Albert Hall show, will the DVD include the opening acts as well, since I know your daughter Jasmine was one, and Deborah Bonham was another one?
RODGERS: Yeah - Yes! Good point; it does! My daughter Jasmine was at the Albert Hall, and so was Deborah Bonham. They were performing separately and, yes, and were included on the CD and I think on the vinyl too.
KNAC.COM: And the vinyl is making a comeback now, too, so that's a nice idea.
RODGERS: Yeah, absolutely; I love them for doing that! I did release my last Royal Sessions album on vinyl too, last year or the year before ... I love vinyl! I've still got a lot of my old records from back in the day, and they still sound great! You know, I've got Junior Wells' Somebody Done Hoodooed the Hoodoo Man - I love that! And I've got a lot of Otis Redding ... and, yeah, I love vinyl, and I suppose I'm becoming a bit of a collector. Maybe I'm more of a hoarder; I don't know! (laughs)
KNAC.COM: I'm sure you're not alone on that. A friend of my in the music business just opened a vinyl shop outside of Chicago called the Record Bin. It's old and new vinyl records, and more retro stuff like that, and it seems to be doing very well.
RODGERS: Yeah, it's great! And I love analog, anyway. It's definitely better. We actually used an analog desk out on the English tour last year. It's a HUGE big thing because one of the things about digital is it's very convenient, it's very push-button, and small. But these are great big, honking desks and they have to use a crane to lower it out over the front seats and into position in the back of the hall. But, I love the sound! They do say that analog hits your ear as a wave, but digital hits your ear as a step, and I think on some level you do know the difference.
KNAC.COM: Well, regarding other topics, when I studied your website recently, I saw the breakdown of all the things that have been going on with you in recent years, and every year you have so much going on - usually recording projects or tours, or both! You sure don't get a whole lot of down time, do you? Do you like staying so busy after all these years?
RODGERS: Yeah! Well, you know, music leads and I follow. Things evolve ... I have no intentions - I don't think I did ... The Free Spirit thing just kind of evolved because it was just such a beautiful thing, so, yeah.
KNAC.COM: Well, since I talked to you last, a lot of things have happened, and one of them is you and Cynthia are now married and you are living permanently in British Columbia. You've said in the past that Cynthia helps keep you active and in high energy! It looks like it is working!
RODGERS: Oh yes. She's changed my life in many ways, and improved everything because she's got a great business head and she's very talented. And we make a good team. She's my heart and soul.
KNAC.COM: Yes, it looks that way to me! And, as you alluded to earlier, you two are very involved in charities related to animals. That really grabbed my attention because I'm an animal lover myself. Could you elaborate a little on the charities you're involved with, because I know you've done charity concerts and benefits for them, including the Willows one you mentioned.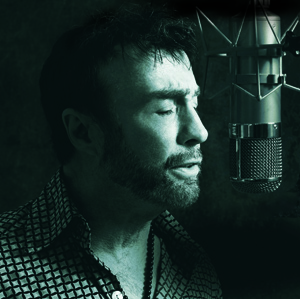 RODGERS: That one is our main focus, and they do great work there. They're a family unit and they help people, and they help inner city kids that need something. There's something that an animal can give - a cat, or even a donkey, or horse - can give to you that is very soothing. I know that there is one kid seriously disturbed, and he had serious problems, and there was a horse in there that was a rescue horse and it had a bad back, and it wouldn't let anyone near it. It was kind of vicious, to be honest. But the boy came one day, and wandered into the stall where this animal was. And people kind of went, 'Don't go there!' And they were sort of freaked out, thinking that horse is NOT friendly. You know what I mean? But, when he went in, he was stroking its head, and its head was down, and it was just a lovely thing because it seemed to understand that he was a troubled spirit. And they connected, and that sort of thing happens, and it's just amazing! The work they do, I love it!
KNAC.COM: I also saw something that you did with a racehorse sanctuary in England...
RODGERS: Yes, we were involved with that for awhile, but we are not so much now. I do think those race horses were incredible! They were such magnificent spirits, you know? But there is a lot about the horse racing side of it that we ... don't really like, to be honest. There's a little bit of cruelty, but I don't want to get on my high horse about that at this point.
KNAC.COM: No pun intended, right?
RODGERS: But really, we moved away from that, and this is much more... inclusive. They take in everything from rabbits, to actually, there's a little story about a piglet, that was on its way to slaughterhouse. And, to be realistic, it happens; of course it does. But it fell off outside the gates, and it was a little bit injured and they rescued it, and they found it a forever home, and now it is a giant 200 pound porker! (laughs)
KNAC.COM: The last time I talked to you during an interview, you had just finished reading the book, The Power of Now, by Eckhart Tolle. Do you remember that book? You were very enthusiastic about it at the time.
RODGERS: I do, actually. My son Steven turned me on to that. He was living that, for a long while. And I do think there's a lot to it. Actually, the book I'm reading now, that I'd currently recommend, is by Eben Alexander, and it's called Proof of Heaven, and there's a follow up too. If you get on the Kindle, you'll see whatever books are there. And it's really amazing. This neurosurgeon had - well, I won't give it all away - but he had this most amazing near death experience. If I tell ya, I might spoil it though, but check it out!
KNAC.COM: Well, I had hoped you'd tell me what you're reading now, because The Power of Now, I read that and actually recommended it to other people too over the years. That was maybe 15 years ago! Switching gears again, who is in your band for this tour?
RODGERS: I've got Pete Bullick, on guitar, and he's an exceptional guitarist, and he plays a proper Les Paul! And I've got Rich Newman on drums; he's a great guy. His mum was a session singer and she was the "Ooos" on "Hey Joe" - you know, the Hendrix song? Which actually turned out not to be Ooohs, they're actually going, (Paul sings, Heeyyy Joe) - I think they are, anyway! (laughs) I always loved the contrast between Jimi Hendrix the story teller, and those like, motherly OOohs in the the background there ... And, I have got "G" on keyboards, that is how he'd like to be known, and I've got Ian Rowley on bass. They're a very tight unit!
KNAC.COM: Ahh, I see, they're the band from the actual original Free Spirit tour. Are they from all over the world, or just around the Pacific Northwest area?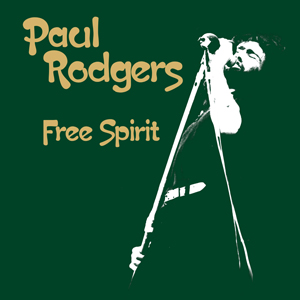 RODGERS: They're all English!
KNAC.COM: Oh, they are! Well, you go back to England a lot yourself, right? At least it looks like it form your tour history...
RODGERS: Well, I do. I still own a property there, and I generally go back when I'm touring. I don't usually go back to visit. I'm very much living in Canada now. I find it a very great place to live in. The way Canada has embraced me is just wonderful. It is so like England, but with more space! I can shoot down to the USA anytime, or to England, or to anywhere in the world. It's a great place to be. It's like Scotland here with the rain and the hills and stuff.
KNAC.COM: I've lived in the Pacific Northwest in the past, and that is exactly what I thought: That it's a lot like northern England or Scotland with the terrain and climate and such.
RODGERS: Yes, all the craggy rocks! I love it!
KNAC.COM: Paul, would you like to add anything else about the tour or album, anything at all?
RODGERS: Well, I just want to say that I'm absolutely looking forward - this is going to be a tour of a lifetime! The English tour was so, so VERY Good! And, add Jeff Beck and Ann Wilson to that, and it's just going to be incredible! I can't wait!
Social Media:
http://www.paulrodgers.com/
https://www.facebook.com/paulrodgersofficial/
Please log in to view RANTS