The Perfection of Flaw

By Frankie Perry, Contributor
Monday, January 14, 2002 @ 1:56 PM

| | | |
| --- | --- | --- |
| | | Looking Through the Eyes |
It's almost Christmas. You just got off tour with Cold and Dope, two weeks earlier. What do you do? Go home and rest? Put up the tree? NO - Keep on touring!

Chris Volz (singer) and his band-mates, Ryan Jurhs (bass, vocals), Lance Arny (guitar), Chris Ballinger (drums) and Jason Daunt (guitar, keyboards) are out headlining, after a month-long stint supporting Cold and Dope. "It's been great to tour with Cold and Dope. Edsel is crazy as shit. He definitely lives the rockers dream, if ya know what I mean," exclaims Volz. "We have been fortunate with our release and we love to tour. We have just a few more radio shows to do. One in Augusta, GA and the other is in Biloxi, Mississippi. Then we will rest – for a minute."

Since 1996, when Volz and Daunt met, there has never been rest. Working relentlessly on music and the ever-changing member line-up, rest was not an option. They lived in the rehearsal studio, crashing out on the floor at night. Waking up just to return to writing and playing. They new that they better get at least a bass player to make a trio. But they never could find the right guy to foot the bill.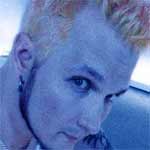 Finally everything came together when they stole the bass player, Ryan Juhrs, from another local band. Ryan was fresh out of the Marines. They saw Ryan and new he was the right choice. With a bass player recruited they now felt complete. Off they went to record their first Indie record, only a week later.

Since that first recording, the band grew fast. Adding two more members, Lance Arny (guitar) and Chris Ballinger (drums), they gave themselves the ability to expand on their music. This new combination was to put the band in the forefront. Each member having great input from their experiences and abilities as musicians, the new Fab-5 was off to war! But victory was near.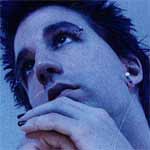 Flaw soon showcased at the famed CBGB's and history was made. Republic heard the band and instantly inked them in October of 2000. They were in the studio by early 2001, with producer David Bottrill (Tool, Peter Gabriel). Bottrill captured Flaw, bringing their music to life. Once the vision was produced into product for the world to hear, Flaw was off on the tour circuit. Rest is still far from them. Finding that life on the road is a lot of hard work. Learning how to refine their live show and losing their new-band adolescence in the many venues across the Nation.

Now that they have become a well-seasoned band, they realize that it's not what you see on the tube. "The '80s were when rock was really rock. Now, you have to be much more tuned into your business affairs. You don't have anyone to baby-sit you or clean up your messes. That concept is gone and is now all business. Now, bands have laptops on the road. Before it was a bottle of Jack Daniels," explains Volz. "If you're not focused, another band will take your place. It would be just that fast. It's like the '50s again. The bands are being pushed out there, so you have to be on your toes."



"Now, bands have laptops on the road. Before it was a bottle of Jack Daniels."

Competition is a big factor in the music industry, and Flaw recognizes that fact. They are very aware of the vulnerability that they face if they don't keep up. "Competition is so intense. We want to have longevity. We continue to write and maintain a relationship with our fans. We try to write for them, trying to give them good messages that they can take and use in their own lives. We are not an angry band. That's why our name reflects what we try to say. Flaw can mean many things. Whatever you find a flaw in, you can make it better and change it to the positive. Nothing is perfect."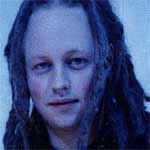 Their music reflects personal and emotional lyrics. This is well proven with Through the Eyes' passionate lyrics. Volz explains to me some of his personal experiences that he draws from for his lyrics. "When I was 12, my adoptive mother committed suicide. Now that was a heavy deal to handle. I write all my feelings and my newfound personal strength in my music. The song 'Whole' is about her death. That was the worst experience a person could ever go through. No one should have to feel that. It leaves a lot of unanswered questions. That was the toughest gig I had ever played."



"Competition is so intense. We want to have longevity. We continue to write and maintain a relationship with our fans."

Volz has the ability to share his personal tragedy through music. A gift that, was given him, through a long healing process. When asked of how it was to perform his pain every night for fans Volz explained "I learned so much about myself. It's like a cleansing. Much like the kids who mosh. It's aesthetically cleansing. The mosh pit goes without judgment. There is a certain beauty about it. Kids have an outlet for their frustrations instead of going home and taking it out on someone or something. A guy can push you and at the end of the show you can get a hug and it's cool. My first concert, as a child, was Steppenwolf. Back then it wasn't like it is now, but I would see these guys banging their head, kinda bump into each other and then give the devil sign. I guess that was early mosh," Volz laughs. "We just did a show with Drowning Pool at a place that held 2000 people. The mosh pit was intense there. What I try to do is to stop here and there and tell the crowd that if "Someone falls, pick them up" "If someone is floating, send them to the front" – it gets so crazy that I can say: "If someone falls?" the audience replies "Pick them up." It's like an organized sub-culture. It's cool."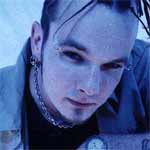 Flaw recently played New York City and couldn't believe the turn out for the show. "We just played New York. It was great! People were out. There was so much unity. The attitude was like "No one is going to bully us – we are coming out" and it was a different feeling. I know that some people are afraid to go out now. It's such a tragedy that we have experienced. But, nothing will keep us, the United States, from continuing our lives. We won't stand for it!" exclaims Volz.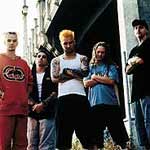 Flaw has a big, bright future ahead of them. With their unique philosophy and intense wailing songs, they are guaranteed to continue a healthy and long career. Just ask their fans and they will tell you the same. When asked what's next for Flaw? Volz replied, "Maybe some rest – then back to work in the New Year."


Please log in to view RANTS