KNAC.COM Staff Top Ten Picks For 2016 Releases

By Larry Petro, News Monkey
Friday, December 30, 2016 @ 10:57 AM









A new year is now upon us, but 2016 saw a plethora of great hard rock and heavy metal released, and to that end, the staff at KNAC.COM have compiled their lists of Top Ten (and in some cases, Top 20 or 25) releases of the year.

Many of these releases are available for sale in the KNAC.COM More Store. To purchase these albums, click on the album titles or on the album cover art.

Larry Petro, Managing Editor/News Monkey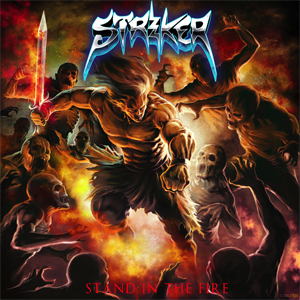 01.) Striker Stand In The Fire (Record Breaking Records)
02.) Metallica Hardwired...To Self Destruct (Blackened)
03.) Letters From The Fire Worth The Pain (Sand Hill Records)
04.) Hammerfall Built To Last (Napalm Records)
05.) Michael Sweet One Sided War (Rat Pak Records)
06.) Aftershok Detonate (Auburn Records)
07.) Herman Frank The Devil Rides Out (AFM Records)
08.) Anthrax For All Kings (Megaforce Records)
09.) Metal Church XI (Rat Pak Records)
10.) Primal Fear Rulebreaker (Frontiers Music)


Honorable Mentions:
Spellcaster: Night Hides The World
Phantom 5: Phantom 5
Pareidolia: Denied Truths
Hardline: Human Nature
Diamond Head: Diamond Head
Last In Line: Heavy Crown

Wendy Jasper, Fort Worth Correspondent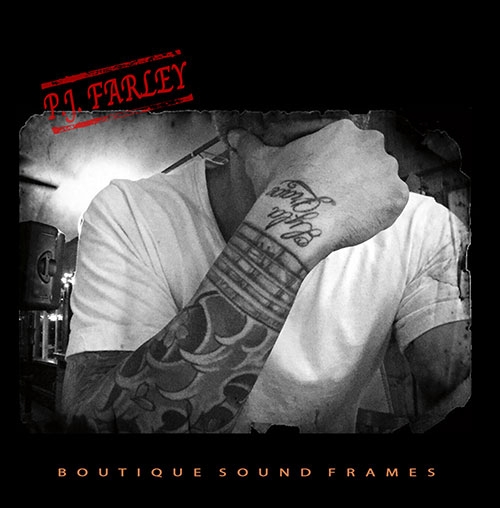 01.) PJ Farley Boutique Sound Frames (Melodic Rock Records)
02.) The Defiants The Defiants (Frontiers Music)
03.) Death Angel The Evil Divide (Nuclear Blast Records)
04.) Tyketto Reach (Frontiers Music)
05.) Megadeth Dystopia (Universal/Tradecraft)
06.) Metal Church XI (Rat Pak Records)
07.) Leaves' Eyes Fires In The North EP (AFM Records)
08.) Testament Brotherhood Of The Snake (Nuclear Blast Records)
09.) Doro Strong And Proud-30 Years Of Rock And Metal (Nuclear Blast Records)
10.) Jackyl ROWYCO (Mighty Loud)

Charlie Steffens, aka Gnarly Charlie, Staff Photographer/Writer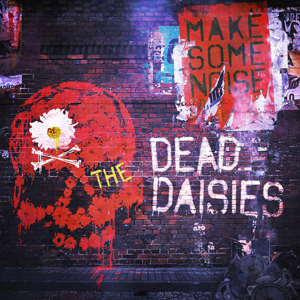 01.) The Dead Daisies Make Some Noise (Spitfire Music)
02.) Metallica Hardwired...To Self Destruct (Blackened)
03.) Anthrax For All Kings (Megaforce Records)
04.) Raveneye Nova (Frontiers Music)
05.) Death Angel The Evil Divide (Nuclear Blast Records)
06.) Gojira Magma (Roadrunner Records)
07.) Glenn Hughes Resonate (Frontiers Music)
08.) Spiritual BeggarsSunrise to Sundown (InsideOut Music)
09.) Helstar Vampiro (EMP Label Group)
10.) Megadeth Dystopia (Universal/Tradecraft)

Junkman, On Air Personality, Hoarder Of All Things Salvageable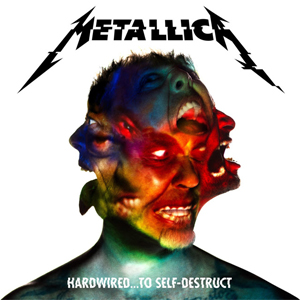 01.) Metallica Hardwired...To Self Destruct (Blackened)
02.) Gojira Magma (Roadrunner Records)
03.) Death Angel The Evil Divide (Nuclear Blast Records)
04.) Dream Theater The Astonishing (Roadrunner Records)
05.) Gemini Syndrome Momento Mori (Another Century Records)
06.) Megadeth Dystopia (Universal/Tradecraft)
07.) Meshuggah The Violent Sleep Of Reason (Nuclear Blast Records)
08.) Testament The Brotherhood Of The Snake (Nuclear Blast Records)
09.) Kvelertak Nattesferd (Roadrunner Records)
10.) Avatar Feathers & Flesh (eOne Music)

DJ Will On-Air Personality/Host of "The Vault"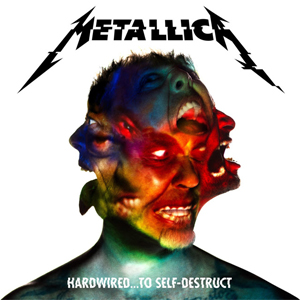 01.) Metallica Hardwired...To Self Destruct (Blackened)
02.) Metal Church XI (Rat Pak Records)
03.) Testament Brotherhood Of The Snake (Nuclear Blast Records)
04.) Primal Fear Rulebreaker (Frontiers Music)
05.) AnthraxFor All Kings(Megaforce Records)
06.) Destruction Under Attack (Nuclear Blast Records)
07.) Amon Amarth Jomsviking (Metal Blade Records)
08.) Death Angel The Evil Divide (Nuclear Blast Records)
09.) Gojira Magma (Roadrunner Records)
10.) Opeth Sorceress (Nuclear Blast Records)

Honorable Mentions:

Fates Warning: Theories Of Flight
Diamond Head: Diamond Head
Flotsam & Jetsam: Flotsam & Jetsam
Helstar: Vampiro
Tygers Of Pan Tang: Tygers Of Pan Tang

Peter Atkinson, Northeast Correspondent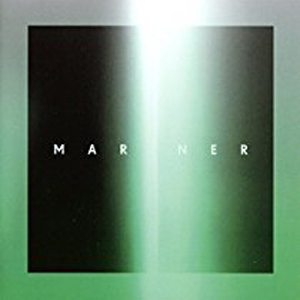 01.) Cult Of Luna Mariner (Indie Recordings)
02.) Myrkur Mausoleum (Relapse Records)
03.) Abbath Abbath (Season Of Mist)
04.) Gojira Magma (Roadrunner Records)
05.) Katatonia The Fall Of Hearts (Peaceville Records)
06.) Anthrax For All Kings (Megaforce Records)
07.) Ihsahn Arktis (Candlelight Music)
08.) First Fragment Dasein (Unique Leader Records)
09.) Vredhammer Violator (Indie Recordings)
10.) Fates Warning Theories Of Flight (InsideOut Music)


Andrew Depedro, Ottawa Correspondent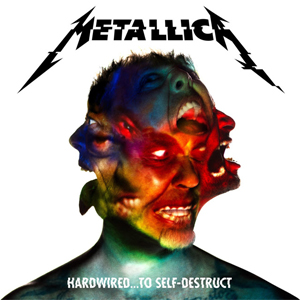 01.) Metallica Hardwired...To Self Destruct (Blackened)
02.) Megadeth Dystopia (Universal/Tradecraft)
03.) Death Angel The Evil Divide (Nuclear Blast Records)
04.) Anthrax For All Kings (Megaforce Records)
05.) Q5 New World Order (Frontiers Music)
06.) Primal FearRulebreaker (Nuclear Blast Records)
07.) Inire Cauchermar (Independent)
08.) Striker Stand In The Fire (Record Breaking Records)
09.) Cauldron In Ruin (Earache Records)
10.) Inglorious Inglorious (Frontiers Music)
11.) Airbourne Breakin' Outta Hell (Spinefarm Records)
12.) Metal Church XI (Rat Pak Records)
13.) Testament Brotherhood Of The Snake (Nuclear Blast Records)
14.) Killswitch Engage Incarnate (Roadrunner Records)
15.) Gojira Magma (Roadrunner Records)

Alex 'Dr. Metal' Yarborough, Orlando Contributor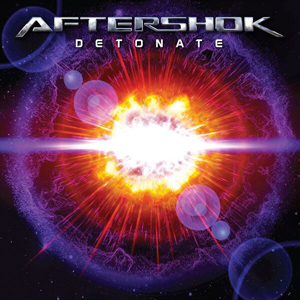 01.) Aftershok Detonate (Auburn Records)
02.) Flotsam & Jetsam Flotsam & Jetsam (AFM Records)
03.) Primal Fear Rulebreaker (Frontiers Music)
04.) Megadeth Dystopia (Universal/Tradecraft)
05.) Testament Brotherhood Of The Snake (Nuclear Blast Records)
06.) Charred Walls Of The Damned Creatures Watching Over The Dead (Metal Blade Records)
07.) Denner/Shermann Masters Of Evil (Metal Blade Records)
08.) Helstar Vampiro (EMP Label Group)
09.) Vicious Rumors Concussion Protocol (Steamhammer/SPV)
10.) Blasted To Static Blasted To Static (Metalapolis)
11.) Brainstorm Scary Creatures (Metal Blade Records)
12.) Holy Grail Times of Pride and Peril (Prosthetic Records)
13.) Iron Mask Diabolica (AFM Records)
14.) Sinbreed Master Creator (AFM Records)
15.) Iron Savior Titancraft (AFM Records)

Honorable Mentions:
Vivaldi Metal Project: The Four Seasons
Serious Black: Mirrorworld
Anthrax: For All Kings
Q5: New World Order
Pareidolia: Denied Truths
Michael Sweet: One Sided War


Krishta Abruzzini-McGroovy, Pacific Northwest Correspondent & Hottest Chick On The Planet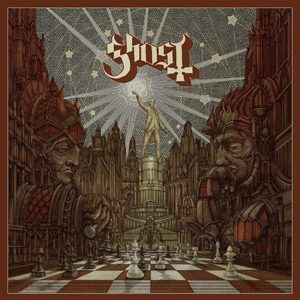 01.) Ghost Popestar (Loma Vista Recordings)
02.) A Day To Remember Bad Vibrations (ADTR Records)
03.) David Bowie Black Star (Columbia Records)
04.) Prong X - No Absolutes (Steamhammer/SPV)
05.) Local H Hey Killer (G&P Records)
06.) Anthrax For All Kings (Megaforce Records)
07.) Iggy Pop Post Pop Depression (Loma Vista Recordings)
08.) Sixx: A.M. Prayers For The Damned Vol. 1 (Eleven Seven Music)
09.) Death Angel The Evil Divide (Nuclear Blast Records)
10.) Uli Jon Roth Tokyo Tapes Revisited - Live In Japan (UDR Music)


Curt Miller, Pittsburgh Correspondent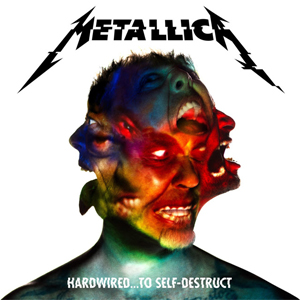 01.) Metallica Hardwired...To Self Destruct (Blackened)
02.) Animals As Leaders The Madness of Many (Sumerian Records)
03.) Gemini Syndrome Momento Mori (Another Century)
04.) Epica The Holographic Principle (Nuclear Blast Records)
05.) Killswitch Engage Incarnate (Roadrunner Records)
06.) Megadeth Dystopia (Universal/Tradecraft)
07.) Testament Brotherhood Of The Snake (Nuclear Blast Records)
08.) Anthrax For All Kings (Megaforce Records)
09.) Avatar Feathers And Flesh (eOne Music)
10.) Tesseract Polaris/Errai (Kscope Records)
11.) 9Electric The Damaged Ones (Another Century)
12.) Stitched Up Heart Never Alone (Another Century)
13.) Ophidius The Way of the Voice (Records DK)
14.) Metal Church XI (Rat Pak Records)
15.) Gojira Magma (Roadrunner Records)


Michael Fischer, Music City Writer/Lead Cheeseburger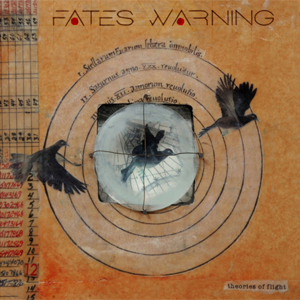 01.) Fates Warning Theories Of Flight (Inside Out Music)
02.) Frost Falling Satellites (Inside Out Music)
03.) Vicious Rumors Concussion Protocol (Steamhammer/SPV)
04.) Glenn Hughes Resonate (Frontiers Music)
05.) Dream Theater The Astonishing (Roadrunner Records)
06.) Megadeth Dystopia (Universal/Tradecraft)
07.) Herman Frank The Devil Rides Out (AFM Records)
08.) Pretty Maids Kingmaker (Frontiers Music)
09.) Rival Sons Hollow Bones (Earache Records)
10.) Anthrax For All Kings (Megaforce Records)


Honorable Mentions:
Loudness: Samsara Flight - 35th Anniversary Live CD
Judas Priest: Battle Cry - Live DVD-CD
Michael Schenker's Temple Of Rock: Live in Madrid DVD-CD
Uli Jon Roth: Tokyo Tapes Revisited Live in Japan DVD-CD-BluRay
Udo Dirkschneider: Back to the Roots Live

CrpnDeth, Staff Writer/Photographer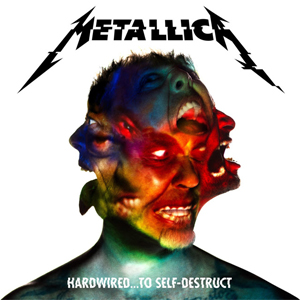 01.) Metallica Harsdwired...To Self Destruct (Blackened)
02.) Megadeth Dystopia (Universal/Tradecraft)
03.) Anthrax For All Kings (Megaforce Records)
04.) Testament Brotherhood Of The Snake (Nuclear Blast Records)
05.) Flotsam & Jetsam Flotsam & Jetsam (AFM Records)
06.) Metal Allegiance Fallen Heroes EP (Nuclear Blast Records)
07.) Volbeat Seal The Deal & Letís Boogie (Republic Records)
08.) Ace Frehley Origins Vol. 1 (eOne Music)
09.) Wolf Hoffmann Headbangers Symphony (Nuclear Blast Records)
10.) Metal Church XI (Rat Pak Records)


Jay Roberts, Massachusetts Contributor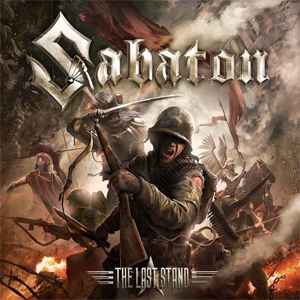 01.) Sabaton The Last Stand (Nuclear Blast)
02.) Metal Church XI (Rat Pak Records)
03.) The Dead Daisies Make Some Noise (Steamhammer/SPV)
04.) Gary Hoey Dust & Bones (Provogue Records)
05.) Redemption The Art Of Loss (Metal Blade Records)
06.) Flight Of Fire Path Of The Phoenix (Self-Released)
07.) Black Stone Cherry Kentucky (Mascot Records)
08.) Kee Marcello Scaling Up (Frontiers Music)
09.) Blackberry Smoke Like An Arrow (3 Legged Records)
10.) Apocalyptic Lovers Redemption, Volume 1 (Apocalyptic Lovers)

Geoff Ketler, Cleveland Contributor/Aces High Photography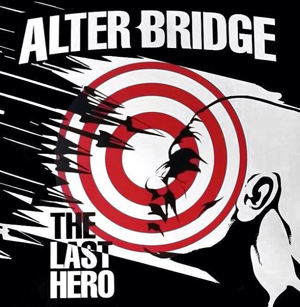 01.) Alter Bridge The Last Hero (Napalm Records)
02.) Death Angel The Evil Divide (Nuclear Blast Records)
03.) All Hail The Yeti Screams From A Black Wilderness (Minus Head Records)
04.) Prong X - No Absolutes (Steamhammer/SPV)
05.) Gemini Syndrome Momento Mori (Another Century)
06.) Megadeth Dystopia (Universal/Tradecraft)
07.) 9Electric The Damaged Ones (Another Century)
08.) TestamentBrotherhood Of The Snake (Nuclear Blast Records)
09.) Charred Walls Of The Damned Creatures Watching Over The Dead (Metal blade Records)
10.) Metallica Hardwired...To Self Destruct (Blackened)
01.) Anthrax For All Kings (Megaforce Records)
02.) Insomnium Winter's Gate (Century Media)
03.) Helstar Vampiro (EMP Label Group)
04.) Oceans Of Slumber Winter (Century Media)
05.) Devin Townsend Project Transendence (InsideOut Records)
06.) Metal Church XI (Rat Pak Records)
07.) Blues Funeral The Search (Independent)
08.) Fleshgod Apocalypse King (Nuclear Blast)
09.) Borknagar Winter Thrice (Century Media)
10.) Megadeth Dystopia (Universal/Tradecraft)


Honorable Mentions:

Death Angel: The Evil Divide
Avantasia: Ghostlights
Anciients: Voice Of The Void
Omnium Gatherum: Grey Heavens
Hammerfall: Built To Last
Hammers Of Misfortune: Dead Revolution
Testament: Brotherhood Of The Snake

Chaos G, Nomad Contributor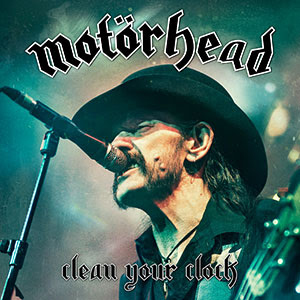 01.) Motorhead Clean Your Clock (UDR Records)
02.) Amon Amarth Jomsviking (Metal Blade Records)
03.) Sodom Decision Day (Steamhammer/SPV)
04.) Witchery In His Infernal Majestyís Service (Century Media)
05.) Grand Magus Sword Songs (Nuclear Blast Records)
06.) Ihsahn Arktis (Candlelight Music)
07.) Gojira Magma (Roadrunner Records)
08.) Testament Brotherhood Of The Snake (Nuclear Blast Records)
09.) Hammercult Legends Never Die (Steamhammer/SPV)
10.) Vader The Empire (Nuclear Blast Records)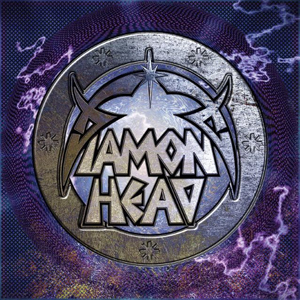 01.) Diamond Head Diamond Head (Black On Black Records)
02.) Evergrey The Storm Within (AFM Records)
03.) Denner/Shermann Masters Of Evil (Metal Blade Records)
04.) Suicidal Angels Division Of Blood (Noiseart Records)
05.) Savage Master With Whips And Chains (High Roller Records)
06.) Paradox Pangea (AFM Records)
07.) Nervosa Agony (Napalm Records)
08.) Sinbreed Master Creator (AFM Records)
09.) Exumer The Raging Tides (Metal Blade Records)
10.) Testament Brotherhood Of The Snake (Nuclear Blast Records)


Special Recognition:

Helstar: Vampiro. Would have been #1 if the stupid record company would have released it on Vinyl already.

George Mihalovich, Pittsburgh Contributor/AFTERSHOK Guitarist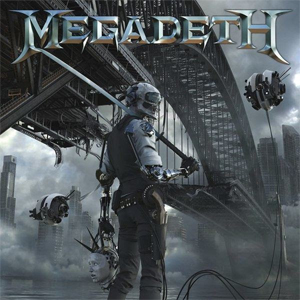 01.) Megadeth Dystopia (Universal/Tradecraft)
02.) Herman Frank The Devil Rides Out (AFM Records)
03.) Vicious Rumors Concussion Protocol (Steamhammer/SPV)
04.) Flotsam & Jetsam Flotsam & Jetsam (AFM Records)
05.) Last In Line Heavy Crown (Frontiers Music)
06.) Thunderstone Apocalpyse Again (AFM Records)
07.) Death Angel The Evil Divide (Nuclear Blast Records)
08.) Iron Savior Titancraft (AFM Records)
09.) Serious Black Mirrorworld (AFM Records)
10.) Spiritual Beggars Sunrise to Sundown (InsideOut Music)
11.) Primal Fear Rulebreaker (Nuclear Blast Records)
12.) Sinbreed Master Creator (AFM Records)
13.) Holy Grail Times Of Pride And Peril (Prosthetic Records)
14.) King Company One For The Road (Frontiers Music)
15.) Grand Magus Sword Songs (Nuclear Blast Records)
16.) Hammerfall Built To Last (Napalm Records)
17.) Metal Church XI (Rat Pak Records)
18.) Michael Sweet One Sided War (Rat Pak Records)
19.) Resurrection Kings Resurrection Kings (Frontiers Music)
20.) Artillery Penalty by Perception (Metal Blade Records)
21.) Lords Of Black II (Frontiers Music)
22.) Iron Mask Diabolica (AFM Records)
23.) Mystic Prophecy War Brigade (Massacre Records)
24.) Inglorious Inglorious (Froniers Music)
25.) Striker Stand In The Fire (Record Breaking Records)

Halo, Heavenly Contributor
01.) Avatar Feathers And Flesh (eOne Music)
02.) Lacuna Coil Delirium (Century Media)
03.) Devildriver Trust No One (Napalm Records)
04.) Amaranthe Maximalism (Spinefarm Records)
05.) Lacey Sturm Life Screams (Followspot)
06.) Alter Bridge The Last Hero (Napalm Records)
07.) Avenged Sevenfold The Stage (Capitol Records)
08.) Sixx: A.M. Prayers For The Damned, Vol. 1 (Eleven Seven Music)
09.) Soto Divak (EarMusic)
10.) Otep Generation Doom (Napalm Records)

Duane Vickers, THE Night Ranger Groupie
01.) Saxon Let Me Feel Your Power (UDR Records)
02.) Night Ranger 35 Years & A Night In Chicago (Frontiers Music)
03.) Hardline human Nature (Frontiers Music)
04.) Anthrax For All Kings (Megaforce Records)
05.) Metal Church XI (Rat Pak Records)
06.) Ace Frehley Origins Vol. 1 (eOne Music)
07.) Soto Divak (EarMusic)
08.) Hammerfall Built To Last (Napalm Records)
09.) Last In Line Heavy Crown (Frontiers Music)
10.) Herman Frank The Devil Rides Out (AFM Records)

Please log in to view RANTS