Thirty-one years ago, Mike Shea started a fanzine to support the music he loved. That fanzine, Alternative Press (AP), would eventually grow to become one of the leading print and online publications in music. Like his magazine, the Alternative Press Music Awards (APMAs) began as a gathering where those in the music community could spend an evening together celebrating one anotherís contributions and accomplishments. By its second year, the APMAs had evolved into what TIME magazine called ďThe GRAMMYs of Alternative Music.Ē The effort and dedication Shea and his team at AP, a team he affectionately calls ďlifers,Ē have put into this event is truly paying off.

On July 18, 2016, AP will hold its third annual APMAs, this time in Columbus, OH. This yearís performer lineup will include an even mix of metal and punk bands, and as always, AP will be featuring new artists who are getting noticed by fans and industry insiders alike. Thereís little doubt that the 2016 APMAs will be another outstanding show. As well, the team at AP solidified the integrity of its awards as a result of a commitment to obtaining unbiased industry input for the selection of award nominees and determining winners based on fan votes. All of this is accomplished while retaining its fun, night-of-celebration feel.

Alternative Press CEO/Founder Mike Shea shared some insights with me regarding AP, the upcoming APMAs and several other topics surrounding the music industry when I had the chance to chat with him recently.

KNAC.COM: One of the many things that stand out about Alternative Press (AP) is its ability to recognize the next big trend. The performers at this yearís Alternative Press Music Awards (APMAs) have an even mix of the punk and metal sides of the genre. Do you see alternative moving in a heavier direction?
SHEA: Thereís less division in the genre than there was 10 or 20 years ago. Starting with iPods and now streaming, people are moving to a mix tape way of thinking. They want to listen to everything. Itís a lot easier to hop between genres and for people to switch from listening to METALLICA to OF MICE & MEN to the new Drake or even Taylor Swift. The guilty pleasure joke we all used to make 10 years ago doesnít really exist anymore. Some people like NSYNC or the BACKSTREET BOYS or whatever. The stigma is now gone. Thereís not much music that people are embarrassed to say they listen to, so itís made it easier for us to bring together different worlds in one show and even in our editorial coverage. Itís really great! Iíd rather have it that way than the way it used to be when everyone was at each otherís throats all of the time.
KNAC.COM: Along those lines, AP was an early supporter of BABYMETAL, one of this yearís APMA performers. Theyíve had their detractors, but much of that was silenced when the band recently received Rob Zombieís support. Does getting that type of validation make being a frontrunner easier and do you find that people remember AP as being the first to notice?
SHEA: The key is keeping your ear to the ground and not letting your own bias or preference influence what you listen to and that about which you want your readers to know. Itís about keeping an open mind. We all have our preferences, but when youíre a media company of any size, you have to be open to anything. Iíve found that, if an artist is a jerk or being impossible to deal with, then itís warranted to be more selective. I think itís great, though, when artists are doing something really cool and you have the opportunity to give them exposure. In the long run, I think itís awesome!
KNAC.COM: When we spoke last year we talked about how media has changed, how print needed to offer more depth and become collectable, and how there is a succinct difference between real journalism and sensationalists. You also mentioned that you were seeing a movement back into print from advertisers. Are readers becoming more discerning? Is video becoming more important online given that some only read headlines?
SHEA: Online is not really for long form. There have been some great attempts to do it and there will be markets for it, but online is for short news pieces, features or opinion pieces, and then video. Sites like Mashable are moving a lot of their written-word budgets over to video. Instagram, Facebook and Amazon are getting into streaming now. Thatís what itís about. Youíre going to have TV everywhere with a variety of channels. The options for watching video online coming in the next five years will make the current cable lineup look minute. People also have very specific things that they want to watch, so weíll see more niches. Printed word is best for long form, personality and investigative pieces and so forth. Online is really more about what can I read in the next five minutes while Iím standing in line at Target before I check out. Thatís kind of the mentality of online and the attention span it receives.
Readers are becoming more discerning. Facebook has really played the point guard on that and developed algorithms to weed out a lot of the junk content, sometimes a bit too much. The word ďclickbaitĒ has now become part of our vocabulary. By and large the public can tell when youíre trying to exaggerate something just to get views. It usually starts with ďYou wonít believe whatÖĒ Media publishers face the challenge of finding ways of getting people to come to their sites without being dramatic or coming across in a way that isnít palatable to the public. People will turn on you very quickly and decide that your site is just clickbait.
KNAC.COM: After the 2015 APMAs, TIME magazine called the event ďThe GRAMMYs of Alternative Music.Ē Thatís a tremendous distinction, without doubt, but what struck me most about last yearís event was how un-GRAMMY-like that is was. Itís accessible and thereís nothing put on about it. That said; might TIMEís title give people the wrong idea of what the APMAS is all about?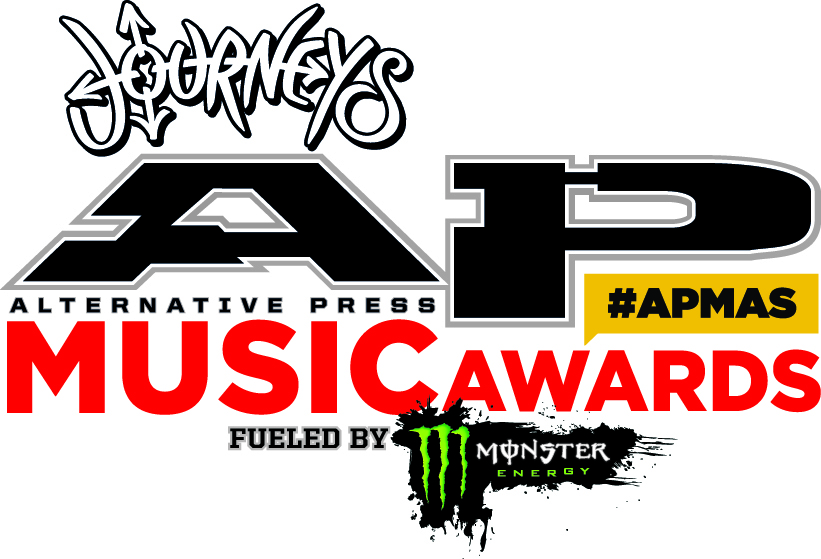 SHEA: We were really blown away by it. We didnít solicit TIME magazine for that. They did it on their own. We were completely and utterly blown away by it and I take it as an extreme honor. The GRAMMYs are huge and theyíre such a prestigious institution. We were just trying to create a party the first year, and then the second year we turned our focus to the show while retaining the party. This year, weíre working on the show even more and the party, as well. The night is two things, right? Itís about performances and honoring people, but also bringing the music communities together in one venue on one night. We all get dressed up for it and have a great time. Thatís really the key to it. As long as we stay true to our vibe and donít get lost in ratings, which I know is easy to do, weíll always have a show that wonít come across as overly produced or scheduled.
There was a lot of spontaneity to the last yearís show. Weíll tighten it up in some spots, but the spontaneity is what makes it fun. One of my friends in the industry said she loved it because the show came across as rock Ďní roll. It was loose, crazy, energetic and unpredictable, and thatís what she liked about it. That was really good, definitely a compliment.
KNAC.COM: What is the process for the selection of award nominees and eventual winners?
SHEA: We sit down as a team and talk with industry people, too. We get their input and suggestions, and also take a look at the whole community. From there, we piece together whom we think should be nominated. Then there are the fans, because itís a fan-voted award show. The fans will always be on top of us if we miss someone who should have been nominated, so we have to take the fans into consideration, as well. Itís a very simplified process. I guess thatís pretty much it. Thereís really not much drama to it.
KNAC.COM: Something trending in live music is the growing number of festivals, multi-lineup tours and even concert cruises. These events offer a lot of exposure for fans and bands alike, but are we seeing them at their peak? Can they be a bit of an overload for everyone involved? Will headlining tours always remain the mainstay?
SHEA: There is a saturation point in the festival market thatís very quickly approaching. Too many of the lineups are the same. Some bands are doing really well just playing festivals. Theyíre great experiences, but when there gets to be too many of them, it starts to ruin it, as weíve seen in all forms of entertainment. Too many comic book movies start to ruin everything, too many of this, too many of that.
Another problem with festivals is that they create false price tags for artists. A band that might get $3500-$5000/night on tour is getting paid $50k to play a festival. All of a sudden that bandís team is going around the touring market believing the band to be worth $50k. Thereís an inflated price tag that now causes a lot of problems. Management and artists sometimes feel that the amount promoters and venture capitalists are willing to give them to do festivals is what theyíre actually worth, but it really isnít. The festival market will likely start falling off over the next couples of years. In some cases theyíre very expensive, and when people start outbidding each other for control of the market, it never works out well in the end.
KNAC.COM: Youíre bringing back Jack (Barakat) and Alex (Gaskarth) from ALL TIME LOW to cohost this yearís event. Were they the obvious pick after the great job they did last year keeping the show fun while making sure everything went smoothly and stayed on schedule?
SHEA: Yeah! They were. They really worked out. They were great guys to work with, as was their team, especially considering it was their first year doing the show. It was a lot of work for them given that they had to rehearse for their opening medley plus get all of their jokes down. Theyíre coming back more seasoned and confident as to how to handle this show and in what manner theyíre going to do it. Itís great! Theyíre very professional and their fans can tell. Theyíre as real as they appear when you talk with them in public. Itís awesome, and thatís why we like working with these guys.
KNAC.COM: This yearís APMAs are being held at the Schottenstein Center in Columbus, OH. Theyíre being offered as ďpunk rock convention,Ē an alternative to the Republican National Convention, which takes place on the same night in APís Cleveland headquarters. What are some of the challenges and perhaps upsides of doing the event in a new location?
SHEA: The Columbus music community has been awesome to work with. Theyíve been very open and welcoming with us. Thereís also the PromoWest Festival thatís happening there the week before our show. Weíre working together with them, which is nice. Itís not an adversarial problem. Itís also a big market, a huge college town. We wanted to keep it in Ohio no matter what and thatís what we did. Itís been a really pleasant experience so far. Iím looking forward to pulling the show off and making it a big night in Columbus, especially because they havenít had anything like this before.
KNAC.COM: Something you mentioned when we spoke last year that really resonated with me was the concept of never forgetting where you came from. In keeping with that idea, was that once again the reason for your choice of bands to headline the APMAs, in this case A DAY TO REMEMBER?
SHEA: A DAY TO REMEMBER has been growing at an incredible rate. Theyíve been blowing up and the festivals theyíre doing have been selling out. The band has become very big in our community and they are releasing a new record. We met with their team and decided it would be a great way to create a terrific moment for the show and also help them sell records. If we can do anything to help bands sell records, weíre in for it. The more bands are successful, the more successful we are, and the more fans have great bands to listen to and go see. Itís a win-win situation for everybody. Weíre lucky we were able to get them to do the show, especially given that theyíre starting the BLINK-182 tour about a week or so afterward. They could have used the time for rehearsals, but instead they wanted to be a part of our event, which is awesome.
KNAC.COM: Was selecting Marilyn Manson as the recipient for this yearís Icon Award an easy choice?
SHEA: We wanted him last year, so weíre really happy that heís coming to the show this year. He was one of our big stars back in the Ď90s. We had him on the cover four times and every issue sold amazingly well. We were also his first national magazine cover in í96. Heís been such a big influence on rock music, but also in a kind of David Bowie way; heís been influential in his fashion sense and how videos are made and appear. He brought back stage theatrics, a lot of what was started in the Ď70s and perpetuated by the likes of Iron Maiden. He took it to a new level, deserves the recognition and so much more. Marilyn Manson has been to be a very influential artist for more than 20 years.
KNAC.COM: When we spoke last we talked about your interest in family history and tapho-photography. What are some of your other interests outside of music, things that pique your curiosity or that might surprise people?
SHEA: Iím a big political junky, but I donít know if that comes as much of a surprise. Iíve been that way probably since the Ď80s thanks to my mom. She was really into politics, as well. Youíve got to be aware of the world around you and that what you do and donít do affects what ends up happening to you and everyone around you. I try to educate people and point things out via social media and so forth, kind of wake them up a little bit. There are too many people who have the mindset that it doesnít matter. If everyone who complained about things actually voted, things would be much different. Part of what we deal with nowadays is because people donít vote, especially in midterm elections. We take two steps forward during presidential cycles, and then two steps back in the midterms. If we just got more people to vote, in general, and stopped trying to keep people from voting, things would be a lot better and fairer for everyone. Again, I donít think any of that comes as a surprise, though. Alternative Press and the APMAs keep me pretty busy, so I donít have too much time to be doing many extra things.
Mike Shea has been keeping his ear to the ground per whatís next in the music scene for over 31 years. Heís created a stellar publication around the principles of integrity in journalism, building a solid team and making each issue or event better than the last. All the while, heís maintained a mindset of focusing on the artists and promoting their work and the music he loves. Albert Einstein once stated, ďStrive not to be a success, but rather to be of value.Ē Mike Shea has done just that, and by striving to be of value to both artists and fans, he is also a resounding success.