2016 Monster Energy's FORT ROCK Festival Preview

By Travis Failey, Planet Earth Contributor
Monday, March 28, 2016 @ 2:14 PM

| | | |
| --- | --- | --- |
| | | Two-Day Debut April 30 - May 1 |
All Photos By Travis Failey/Rocket Sports And Entertainment
The 2016 Monster Energy's Fort Rock Festival at Jet Blue Park in Ft. Myers, FL makes its two-day debut on April 30th and May 1st. This year's event, along with Welcome To Rockville in Jacksonville, kicks off The Worlds Loudest Month Festival season which includes 8 stops and over 300 rock bands.
In the past 4 years Fort Rock has been a single day festival put on by Danny Wimmer and his crew. "With three straight years of sellout shows, we are excited to expand Monster Energy Fort Rock to two days," says Clay Busch, Head of Marketing and Strategic Partnerships for festival producer Danny Wimmer Presents. "We've doubled down with the biggest Fort Rock to date. Fort Myers' hunger for rock continues to grow and our show has expanded to meet that demand.
This year's lineup is a who's who of past and present hard rock heroes. Both days are also filled with up and coming bands that are being played on terrestrial and satellite radio on regular rotation.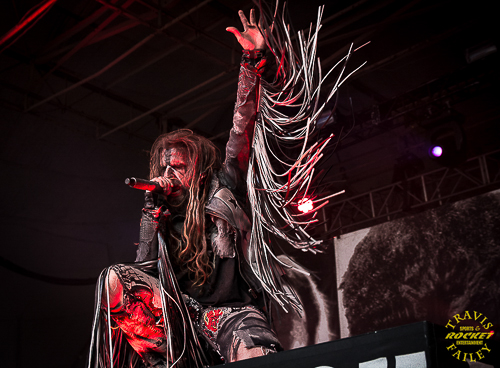 Saturday is headlined by ROB ZOMBIE and Sunday by a reformed DISTURBED but as soon as the gates open, both days are non-stop rock. I suggest you wear your best walking shoes and sunscreen.
The GLORIOUS SONS get things started on Saturday and then a band that's worth the price of admission, AVATAR, from Gothenberg, Sweden is up next. Frontman Johannes Eckerström leads a three ring metal circus and AVATAR is not to be missed. They just released Feathers And Flesh and will be out on the road over the next year with their "freak show."
ST. ASTONIA, ISSUES, and another must-see band, GHOST are next. GHOST's sound, look and stage show helped them win a Grammy for the single "Cirice" and are on the Vatican's "not to be trusted" list.
SEVENDUST is out in support of their highly respected album, Kill The Flaw, as they continue their successful career that has seen its share of ups and downs. If you are unfamiliar with SEVENDUST, they are amazing musicians, diverse songwriters and drummer Morgan Rose is amazing behind the skins.
The next three bands on Saturday's lineup are a chiropractor's dream as MEGADETH, ANTHRAX and LAMB OF GOD have all released new albums and have enjoyed their highest chart positions in years. Metal has made a resurgence partially due to festivals like these and MEGADETH and ANTHRAX are enlisting a whole new generation of fans.
Rounding out Saturday night are A DAY TO REMEMBER, FIVE FINGER DEATH PUNCH and ROB ZOMBIE. FIVE FINGER DEATH PUNCH has been churning out albums laden with hard rock hits and they are some of the best guys in the music industry to their loyal fans and to the military.
ROB ZOMBIE is out in support of The Electric Warlock Acid Witch Satanic Orgy Celebration Dispenser (2016). On January 27, 2016, "Well, Everybody's Fucking In A U.F.O." debuted on Sirius XM and ZOMBIE puts on a show in league with KISS and ALICE COOPER.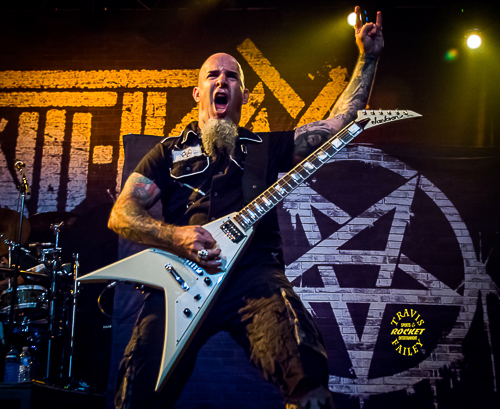 Sunday also rocks from the get-go as newcomer, RED SUN RISING, will be performing their new hit "Emotionless" off of Polyester Zeal, which was released last year. Matt and the boys in TRIVIUM continue Sunday's parade of hit-makers. Another Matt will be fronting his band on the Fort Rock stage after POP EVIL and ASKING ALEXANDRIA finish their sets: Matthew Tuck and BULLET FOR MY VALENTINE will bring their own version of "Fever" and the Guitar Hero classic "Scream Aim Fire" to Fort Myers for the first time.
After PENNYWISE concludes their set, Nikki Sixx and SIXX A.M. will bring a different style of rock that most MOTLEY CRUE fans are used to. They established themselves by releasing 5 studio albums with 11 singles. Their most recent single in "Rise" is getting a ton of spins and SIXX A.M. are on their way to creating their own brand of success.Hit-makers THREE DOORS DOWN, and the new kids on the scene, BRING ME THE HORIZON, lead the way to the final two bands of the Fort Rock Weekend: SHINEDOWN and DISTURBED.
DISTURBED is back after a four-year hiatus, and David Draiman makes his return to Fort Rock as he played the event three years ago with his side project, DEVICE.
Well, that sums up two days of non-stop, high energy rock and metal that will cater to most everyone's taste.
Stuff you can bring into the festival: one blanket per person, cell phone, sunscreen, binoculars, one factory-sealed bottle of water, small digital camera, hat, sunglasses, earplugs, a small purse or hand-held clutch, a small/medium plastic, vinyl or PVC bag, a one-gallon re-sealable zip lock bag. The festival has a great pictorial on their web page at http://fortrockfestival.com/info/
Stuff you can't bring into the festival: coolers, outside food or beverages, no audio recording devices, professional cameras, selfie sticks, backpacks, chairs, umbrellas, weapons, musical instruments, glass containers, drugs, chains, confetti, aerosol cans (check out http://fortrockfestival.com/info/ for the expansive list).
Ticket prices and availability are as follows and are subject to change:
General Admission (Sat & Sunday) $109.50 to $119.50*
VIP Weekend (Sat & Sunday) $224.50*: Separate VIP entrance to venue, access to VIP lounge area, exclusive VIP viewing areas w/ LED screens featuring video feed from 2 main stages, upgraded cocktail and food selections, shaded VIP pavilion with chairs, VIP dedicated restrooms, commemorative VIP laminates.
4 Ticket Pack (Sat & Sunday) $360.00* TeamRock + VIP 2-Pack (Sat & Sunday) $499.99*: 2 VIP Tickets, 2 commemorative Fort Rock Zippo Lighters, One-year TeamRock Subscription, plus VIP Access.
This year's sponsors include: Monster Energy, Jack Daniels, Bud Light, Southern Hospitality Concessions, Altpres.com, Fuck Cancer, FYE, TeamRock.com, Blabbermouth.net, Boston Red Sox, El Jimador, ESPN, Revolver, 93X, 96k Rock, the Fan 97.3, and Jagermeister.

Local hotels that are offering Fort Rock fans specially discounted rates during the weekend include: Homewood Suites Airport/FGCU, Homewood Suites Bell Tower, Crowne Plaza, and Hilton Garden Inn Airport/FGCU. Rooms must be purchased directly with the hotel and tickets to the event must be purchased separately.

Personal lockers will be available for fans to store their personal belongings with they attend the festival. Each locker has a universal cell phone charger! There are two locker rental areas: one for General Admission and one for VIP. Both General Admission lockers and VIP lockers can be reserved for $35 for the entire weekend. Lockers measure approximately 8" high x 12" wide x 19" deep.

Gates open at 11:00 am on Saturday. There will be multiple ATMs inside the venue.

Follow Fort Rock on Facebook at https://www.facebook.com/FortRockFestival/?fref=ts and on twitter @fortrockfest #fortrock.

Check out some more photos of bands scheduled to perform at Fort Rock!
All Photos By Travis Failey/Rocket Sports And Entertainment
Please log in to view RANTS