Live Photo By Larry Petro
It's been nearly four years since Seattle's finest metal export, QUEENSRYCHE, did the seemingly unthinkable, ousting long time vocalist Geoff Tate and replacing him with former CRIMSON GLORY singer Todd LaTorre. Despite the initial backlash and ensuing legal troubles, the band forged ahead, releasing an album with LaTorre that was self-titled as if to say 'listen to us again for the first time'. The record was well received and established the classic QUEENSRYCHE music was more than just one or two members, but a collective that included original members Michael Wilton, Eddie Jackson and Scott Rockenfield. Armed with the positive reception it received the band has spent the better part of the last 2 years playing shows and bringing back the vintage tunes that made them a name in the first place. Last year QUEENSRYCHE released their second album with LaTorre, Condition Human, a disc that consistently ended up in Top 10 year-end lists around the world. Speaking with bassist Eddie Jackson prior to the band's stop in Houston, Texas, it's very apparent that the guys are very focused and confident in what 2016 holds for QUEENSRYCHE.
"We've been having a really good time," Eddie says as our interview begins. "As you know, it was a tumultuous first couple of years but once we got everything all settled with our former singer we just started focusing on us and moving forward. These are things you don't really expect to happen but it did and so far we're having a great time."
Back when the band was working on what would become the 2013 self-titled album, they were knee-deep in the legal process and Geoff (Tate) was also working on his own QUEENSRYCHE release. One would think that the pressure on Eddie, Michael and Scott to prove to everyone, including themselves, that QUEENSRYCHE could still exist and be successful without their main songwriter, would be very intense. But as Eddie points out, they were just focused on the task at hand.
"We didn't look at it as a race (to release the first album before Geoff's) or who was going to get to the finish line first. We just did our thing and we didn't let any of the distractions affect us. We're very proud of the self-titled release with our new singer LT. I didn't really feel the pressure," Jackson continues, "I don't think any of us really did. We knew that we had made a decision and this was a new beginning so let's just make the best of it, you know? Michael, Scotty and I have been in this business quite a long time and what we were dealing with a few years ago with this lawsuit was a bit of a hiccup, but we still took the professional route like we normally do. To the people on the outside it may have been a distraction but to us, we were just doing our thing."
When QUEENSRYCHE first brought Todd on board, it could have easily been a situation ala STEEL DRAGON in the movie Rock Star where he was hired simply to sing the band's material that the others wrote, but not only was LaTorre' s participation in the songwriting process welcome, it was encouraged, something that would make the self-titled album and 2015's Condition Human that much better.
"We wanted to create unity," Eddie recalls. "We felt that everyone as individuals could compose and create. Everybody has their own strengths. We just let him have free reign, you know, he's a really good drummer as well and he'll compose music from start to finish just like the rest of us, so it was kind of nice to exchange ideas with one another as opposed to getting ideas from someone else, outside writers. We all contributed and there's your result and we're very proud of it."
During the Condition Human recording process QUEENSRYCHE launched a PledgeMusic pre-order campaign that offered the fans a variety of incentives, from signed CDs and vinyl LPs to even some of the instruments that were used during the album's recording. But as Eddie is quick to correct, don't call it a 'fundraiser'.
"It wasn't a fundraiser to generate revenue for the making of the album because we were under contract to Century Media so they funded the record, but I think the perception seems like it was actually crowd-funded when it wasn't," says Eddie for clarification.
Also as part of this process the band offered well qualified fans a very unique opportunity; to become a part owner in the QUEENSRYCHE corporation for a moderate initial investment. So did anyone take up the offer?
"Of course," he states, "They own a small percentage and it's an investment. It just allowed us to engage with our fans and have the fans engage with us and it gave them an opportunity to invest in the corporation and it was a lot of fun doing it."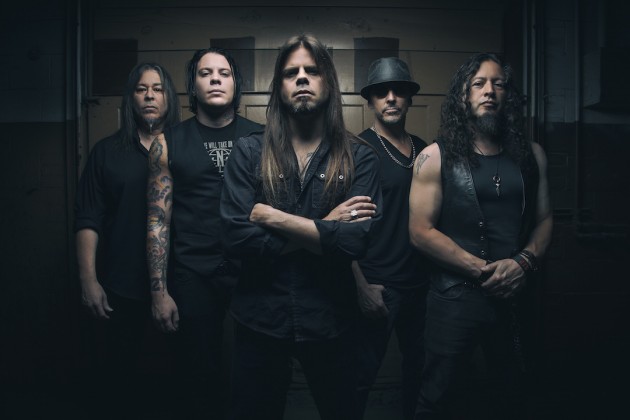 Of course, there were those detractors who pointed to that as evidence that the band lacked the confidence to invest in the band themselves, something Jackson found somewhat amusing.
(Laughing) "There's a reason we've been in this business over 30 years. That was just a unique opportunity for the fans. We're quite self-sufficient as a band ourselves."
The band has kicked off 2016 with their first headline tour in support of Condition Human with somewhat of a retooled setlist. The band dug deep to include some material that hasn't been played in some time and even dropped one that might make some people scratch their heads; "Silent Lucidity", arguably the band's biggest hit. That's a pretty bold move, even if only temporarily.
"Sure, understood," Eddie said when it was pointed out that it was a ballsy move, "We had already been playing a lot of these songs since LT joined the band, most of them for about 3 0r 4 years. We did add a few songs and drop a few songs but this time we felt for the first leg of the tour, let's really dig deep and start bringing back some of these older songs from the EP to Promised Land. I'm sure we'll probably slide "Silent Lucidity" back into the set eventually. We just felt 'You know what? Let's give it a little break'. We've got songs from Rage For Order, from The Warning, from Promised Land, Operation: Mindcrime and Empire. We've actually incorporated songs that we hadn't played in quite a long time, songs that LT hasn't performed with us yet. It was kind of fun when we were at rehearsals and going back and relearning some of those songs. It's very refreshing and we're going to be incorporating other songs into the set as well. We're working on "Eye 9" and maybe "Deliverance" off The Warning.
In addition to the headline run the band was also announced to be the Special Guests for the SCORPIONS' recently confirmed 5 night engagement in Las Vegas in May, this after QUEENSRYCHE supported them on their entire North American tour last year. There is also a possibility that QUEENSRYCHE will also be the Special Guest on the SCORPIONS next North American run this year and the band is pretty excited.
"There is talk, yes, we're just waiting for confirmation, but yeah, we're pretty excited to do that residency in Vegas with the SCORPIONS. We had a great time touring with them last September and part of October. It was kind of nice being asked to tour with them again, it's quite the honor. That's a great band. I grew up listening to that band from the beginning and they're rocking it. They've got a lot of albums that are great and to have to pick out songs for a setlist can be quite difficult because there are so many good songs that they've written."
Now that the dust has settled on the legal issues, the band doesn't like to reflect back and second guess any decisions that were made because in the end, what's done is done and now it's time to look ahead.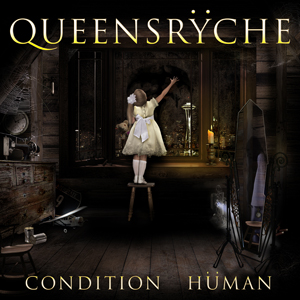 "I don't know if I 'wish' (things had been done differently), you know? It happened," Eddie states matter-of-factly, "It wasn't something that you would expect but we just had to power through it. We persevered and you can't look at the past, you know that you've got many years ahead of you to continue to do what you enjoy doing."
"We just wish Geoff the best," he continues, "He was a major part of this band for quite a few years. We wish him the best. I can't sit back and reflect on 'what if this' or 'what if that', you know? It happened and a decision was made."
Finishing up our conversation, I put Eddie slightly on the spot with the question that if they had known back when they started to become unhappy in the band situation that they would continue to enjoy success without Geoff fronting the band, would they have made the change sooner?
"Oh boy, I don't know, that's a great question," he says somewhat uncomfortably. "You're always thinking that things could change, hope, you know? It just got to a certain situation where, like I said before, a decision had to be made. (Laughing) I hate answering questions like this, but listen, the decision was made, whether it should have been made several years before or several years after, it was made and that was the time for it to be made. And the rest is history."