Breaking The Femme-Metal Rules: An Exclusive Conversation With ALEXIS BROWN Of STRAIGHT LINE STITCH

By Wendy Jasper, Black Metal Aficionado
Monday, June 22, 2015 @ 2:16 PM

| | | |
| --- | --- | --- |
| | | "It was really just time for us to get back to doing what we do best" |
In an age where we no longer cater to the boys club when it comes to metal, you still find subgenres; you have your girls that growl, your aria inspire nightingales, and conventional rockers that are more radio friendly. STRAIGHT LINE STITCH front-woman, Alexis Brown, breaks through all the stereotypes to deliver a nice blending of vocal ingenuity that doesn't sound like everything else out there.

Preparing to release their new effort, Transparency, SLS has been through some hard times but they have overcome and the result is a good, solid, metal record with something for any type of metal fan to enjoy. Songs like "Out Of The Shadows", "Dark Matter" and "Wilderness" are particular standouts.

"This record is the light at the end of the tunnel," Brown said. "It is definitely a labor of love. We went through such an intense process to get this done but I am very proud of it. Right now we are getting to showcase it on the Civil Unrest Tour and then we hope to go out on a co-headlining tour next month. So far the fan reaction has been amazing and it was really just time for us to get back to doing what we do best and we have tried to make it a point to set ourselves apart from other bands and create a different sound."

Over the years, the band has been plagued with member changes, but Brown has remained constant. She joined the band in 2003 to replace departing vocalist James Davila. The band wanted something unique and decided to invite Brown to take over the lead spot. Their 2006 effort, To Be Godlike, was well received and was the first band signed to Koch Records subsidiary, Raging Nation Records. The band released three records on the label before parting ways with them.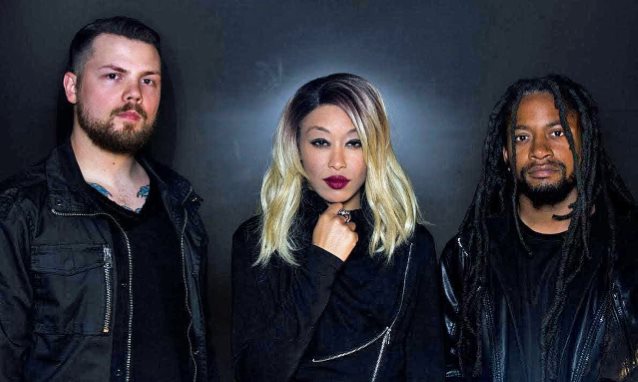 "As it is with any type of music, things change. Some bands are here today and gone tomorrow, but that was not going to be us," Brown said. "We kept on. We had some member changes but we persevered and continued to work on our music. We are not going to give up. We have been determined to rebuild. Pavement liked our three song demo and we signed a great distribution deal with them and it is a very good relationship. I feel confident that we are on our way."
Currently the band is filling up their calendar with domestic dates, but they do plan to head back overseas where they have a large following.
"We seem to have a huge fan base in Europe," Brown said. "They always send messages on social media and emails saying they want us to come back. The energy is there and I hope that we are able to go back soon. I always enjoy that scene. Right now things seem to be looking up for us and I think we are ready."
The new CD will be available via Pavement Records on June 30, 2015 and boasts five hard driven songs. Brown says she is proud of the work and hopes it appeals to the band's fan base.
Please log in to view RANTS