First Photo Courtesy Of Chad Michael Ward

Sometimes it takes a catastrophic event for a person to see the light; something unexpected and unrelenting that makes you take notice of everything around you and makes you reevaluate exactly what it is that you may want out of life. This is what happened to Michael Orlando. Michael may be better known by his stage moniker Michael Vampire and as the vocalist for the wildly popular band, VAMPIRES EVERYWHERE! However, what happened to him approximately seven years ago has influenced his entire being and he has moved forward with a new project that he believes truly tells his story.

THE KILLING LIGHTS showcases Michael's love for metal in a way that VE! did not and the first effort from the bands future album, a video and single called "Lies Spread Like Fire" has ignited the singers fan base with a new fervor and breathless waiting for more.

"Several years ago I was in a really bad car accident," he said. "I was, I think, actually dead; at least they said I was. The ambulance got me to the hospital and then suddenly I wasn't dead, but I did have some injuries that I had to deal with. It did something to me. I think it would affect most people in different ways, but for me, it was like an awakening and I knew that there were things that I just had to do and one of those was my music. It became a driving force for me and it was something I couldn't look back on or stop."

The success of VE! was almost instantaneous. The public's insatiable lust for everything that involved vampires pushed the band to the front of the heap and Michael says that the band took off much faster than he or his bandmates ever thought it would. The group was inspired by the popular 80's move The Lost Boys and they had the look and style that was reminiscent of their predecessors in the goth metal scene.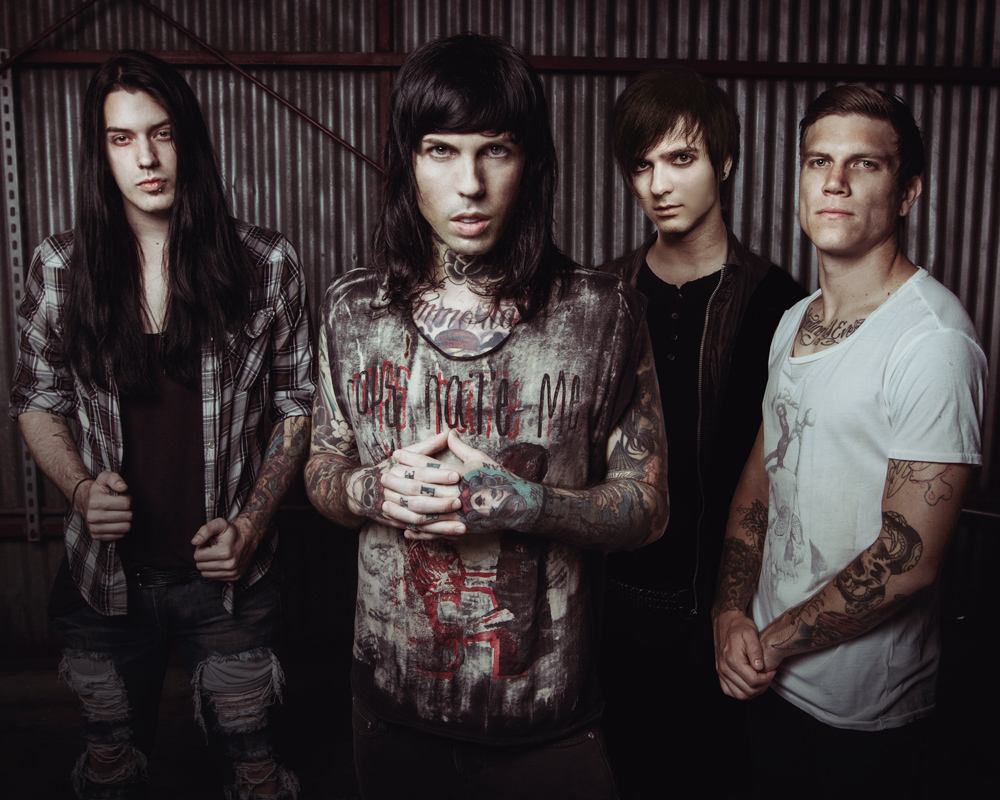 "I started to feel more and more like I was patterning myself after artists like Marilyn Manson," he said. "I look back now and think about how absorbed I was in being a character rather than doing what I really wanted to do with my music. As I started to step away from that, I knew that while we were doing well and that the band had a momentum, it wasn't totally what I wanted to do personally."
This was not a decision made lightly for an artist with three popular albums that had been released worldwide, a deal with Century Media Records and good slots on tours with contemporaries like BLACK VEIL BRIDES, ESCAPE THE FATE and then industrial metal legends ORGY. Michael was also in demand as a guest vocalist and had opportunities to record with MOTIONLESS IN WHITE and GLAMOUR. He also worked closely with ORGY on several tracks.
"When I decided it was time to break from VE! it was because it had become something that I didn't recognize. It wasn't what I had originally envisioned for us so I started writing with DJ and wanted to make a totally fresh start," he said. "I remembered how I woke up in that hospital and how I had almost become another drunken driving statistic because some stupid person had hit us and nearly ended my life. So I began to move forward."
"Lies Spread Like Fire" was an instant success and was released via Revolver and the band's second video "Until I Bleed" was debuted by Alternative Press to much fanfare. The video was directed by MISS MAY I and ASKING ALEXANDRIA producer Brad Goldwin. The band released their self-titled debut EP on December 2nd and 2015 is going to be their year if Michael has anything to say about it.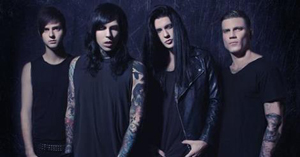 "I want to do everything with this band that I didn't do with VE! and I think we will. I have some great music that DJ and I have worked very hard on and we had a good, solid band," he said, referring to guitarist DJ Black, bassist Bryan Allan and drummer Joshua Ingram. "The writing process is going well and we are planning to work toward touring over the next year."
This incarnation of Michael and THE KILLING LIGHTS debuted to the public in October at the Sunset Music Festival in Los Angeles and it solidified the fact that they were a force to be reckoned with. The differences in THE KILLING LIGHTS and the singer's previous efforts with VE! were not only noticeable but wildly accepted by his fan base. He has internet followers in the hundreds of thousands and this bodes well for a full length release for the band.
While touring plans are in the works, so is a full length album by the band. They will be spending time in the studio while looking for touring opportunities. With the success of the videos pushing them forward, anything they do will be much anticipated by their original fan base. Currently their songs can be heard on the Octane channel on Sirius XM Radio and the videos can be seen on Youtube. Limited edition merchandise is available via the band store at http://www.districtlines.com/the-killing-lights Look for the band on tour soon and see the video for "Until I Bleed" HERE.