MAYHEM FESTIVAL 2014 Wrap-Up With KORN, SUICIDE SILENCE And MISS MAY I

By Wendy Jasper, Black Metal Aficionado
Tuesday, September 9, 2014 @ 4:29 PM

| | | |
| --- | --- | --- |
| | | Mayhem Festival Leads Into Big Fall Tours For KORN, SUICIDE SILENCE and MISS MAY I |
Article Contributions By Jenssen Rivera

The Rockstar Energey Mayhem Festival may have wrapped up for the year, but for some acts that were featured on the bill, the touring season is just beginning. Big things are happening for bands like KORN, SUICIDE SILENCE and MISS MAY I.

"Mayhem Fest is a great summer tour that is essential to putting us in front of a lot of people," said Mark Heylmun, lead guitarist for SUICIDE SILENCE. The band is currently promoting their latest release You Can't Stop Me via Nuclear Blast Records. This is the first release with the band's new vocalist, Eddie Hermida. Original vocalist Mitch Lucker was killed in an accident in 2012 and Heylmun says that the late singer would not have wanted the band to stop performing.

"Mitch would have wanted us to go on," he said. "The fans have been very receptive to Eddie performing the older music with us and the response to the new music has been overwhelming. We have some very big touring plans for the fall and we think that the band is moving in a positive direction."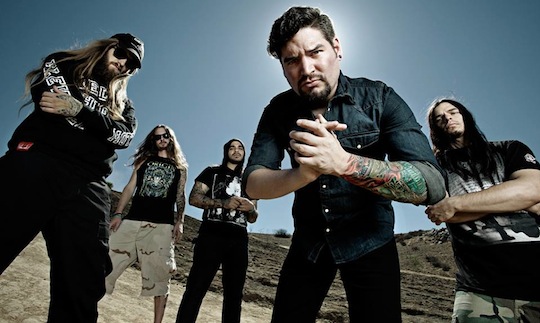 Those big touring plans have morphed into a co-headlining tour with THE BLACK DAHLIA MURDER and the band will trek across the North American continent and play most major Markets.
The same can be said for KORN. KORN are veterans of their trade and have been able to hone their skill in entertaining large crowds for the past twenty years. The Mayhem tour and the band's Fall run with SLIPKNOT marks the return of guitarist Brian "Head" Welch. The band has been working on new music and they have released a teaser song, "Hater", that has garnered overwhelming crowd response. The band also had a big hit with their last release, Paradigm Shift.
"We tried to do something that people wouldn't expect," Ray Luzier, the band's drummer, said. "For example, you hear a band like IRON MAIDEN and you always know that is who it is and you generally know what their next record is going to sound like. We tried to do something that you wouldn't expect, like using the whole dubstep idea. The amazing thing about KORN is that you never know what the next song or album is going to sound like. We have always had various elements like dance, metal, scat, and our catalog differs in its entirety. It may have thrown some fans off at first but the overall reaction was great."
Both SUICIDE SILENCE and KORN cater to a diverse fan base and their sets attract fans of all ages. "It is great to see that we are able to reach all groups of people," KORN's Brian "Head" Welch said. "Our fans are all ages and you see generations of fans. People are bringing their kids so our goal is to be a band that anyone can listen to. Our next record is a mystery but we are working on something that should be available within the next year and it is going to shock fans just as much as the last record. We want to entertain and we want to expand our imagination."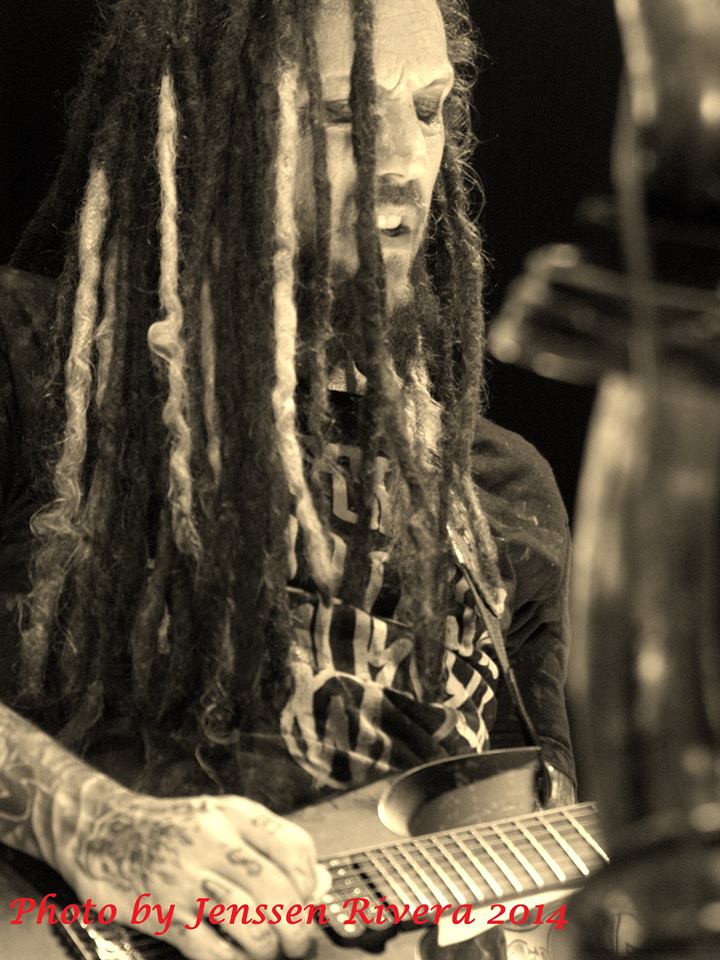 "When you look out over the crowd and you see all types of people, you know you are reaching everyone," SUICIDE SILENCE's Heylmun said. "We see adults, teens, younger kids. It's a great feeling to know that so many people connect with you."
MISS MAY I are also capitalizing on the impact of their Mayhem dates. The band went out in support of their latest CD, Rise Of The Lion, which hit stores this past April.
"Our crowds have been amazing," Ryan Neff, the band's bassist, said. "The new record has so much intensity and the fans have been loving what we are doing. The crowds are wild and we have had a great time out on the road with this tour. We anticipate that the fall will bring us more shows, festivals and opportunity."
The band is slated to appear on three fall festivals; KOI Music Fest on September 20th in Kitchener, Canada, the Louder Than Life Festival on October 4th in Louisville, Kentucky and at Knotfest on October 25th in San Bernadino, California. Neff says that these shows will be precursors to more touring opportunities for the band.
Overall, the Mayhem tour was successful for these artists and things will only get better for them in the coming year. Catch them on the road if they come through your area.
KORN/SLIPKNOT Tour Dates:
10.25 – San Bernardino, CA – Knotfest
10.26 – San Bernardino, CA – Knotfest
10.29 – El Paso, TX – Paso County Coliseum
10.31 – Dallas, TX – Gexa Energy Pavilion
11.1 – Corpus Christi, TX – American Bank Center
11.2 – San Antonio, TX – AT&T Center
11.4 – Little Rock, AR – Verizon Arena
11.5 – Oklahoma City, OK – Chesapeake Energy Arena
11.6 – Omaha, NE – CenturyLink Center
11.8 – Madison, WI – Alliant Energy Center
11.9 – Sioux Falls, SD – Denny Sanford Premiere Center
11.11 – Denver, CO – Denver Coliseum
11.19 – Baltimore, MD – Baltimore Arena
11.21 – Nashville, TN – Bridgestone Arena
11.22 – Lexington, KY – Rupp Arena
11.23 – Ft. Wayne, IN – Allen County War Memorial Coliseum
11.25 – Moline, IL – iWireless Center
11.26 – Kansas City, MO – Sprint Center
11.28 – Rosemont, IL – Allstate Arena
11.29 – Detroit, MI – Palace of Auburn Hills
11.30 – Toronto, ON – Air Canada Centre
12.2 – Reading, PA – Santander Arena
12.3 – Camden, NJ – Susquehanna Bank Center
12.5 – Uncasville, CT – Mohegan Sun
12.6 – East Rutherford, NJ – Izod Center
12.7 – Boston, MA – Paul E. Tsongas Arena
THE BLACK DAHLIA MURDER/SUICIDE SILENCE Tour Dates:
10/03 Bottom Lounge - Chicago, IL
10/04 House Of Blues - Cleveland, OH
10/05 St. Andrew's Hall - Detroit, MI
10/06 Opera House - Toronto, ON
10/07 Club Soda - Montreal, QC
10/08 Paradise - Boston, MA
10/09 Irving Plaza - New York, NY
10/10 Theatre Of The Living Arts - Philadelphia, PA
10/11 The Fillmore - Silver Spring, MD w/ MACHINE HEAD
10/13 Revolution - Ft. Lauderdale, FL
10/14 The Orpheum - Tampa, FL
10/15 Masquerade - Atlanta, GA
10/17 House Of Blues - Houston, TX
10/18 House Of Blues - Dallas, TX
10/19 Backstage Live - San Antonio, TX w/ WHITECHAPEL, BEARTOOTH
10/21 Club Red - Phoenix, AZ
10/22 House Of Blues - San Diego, CA
10/23 Yost Theatre - Santa Ana, CA
10/24 San Manuel Amphitheater - Devore, CA (Knotfest Pre-Party)
10/25 Ace Of Spades - Sacramento, CA (no SUICIDE SILENCE)
10/26 The Fillmore - San Francisco, CA
10/28 Knitting Factory - Boise, ID
10/29 In The Venue - Salt Lake City, UT
10/30 The Summit Music Hall - Denver, CO
MISS MAY I Tour Dates:
9.20 KOI Music Fest Kitchener, Canada
10.04 Louder Than Life Festival Louisville, KY
10.25 Knotfest San Bernardino, CA
Please log in to view RANTS