She's been called the female Dio for as long as I can remember. She's the powerhouse that wore out my turntable and then suddenly, she disappeared. For years, fans, journalists and other singers questioned what she was doing and where she had gone. Well, Leather Leone is back and fronting CHASTAIN once again and the fans couldn't be happier. CHASTAIN's new release, Surrender To No One, is a frenetic orchestra perfectly suited for Leone's vocal style.

Legendary albums like Mystery Of Illusion, Ruler Of The Wasteland, Voice Of The Cult, The 7th Of Never and For Those Who Dare, as well as a brief stint with the band MALIBU BARBIE, created a cult following for Leone. Relentless touring exposed her to fans in a time when female vocalists did not dominate the metal scene and she created a sound that is unlike any other female singer in the genre.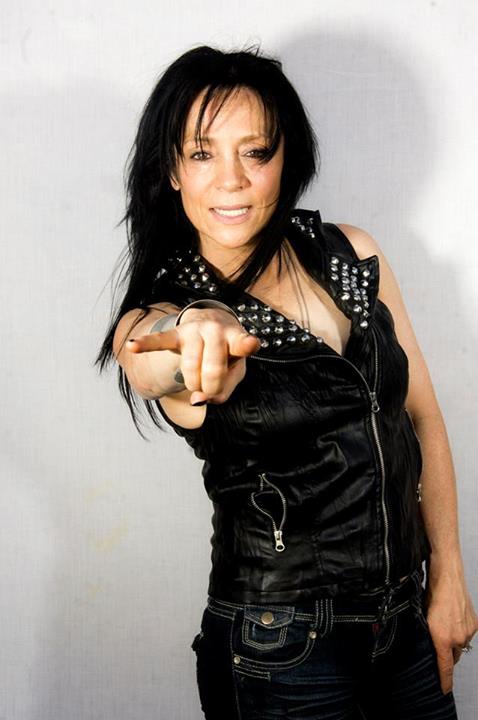 Those creative juices flowing is what yielded the heavy opus that is Surrender To No One. The album has generated a buzz about the band and their resurgence that has been a long time in the works. Boasting eleven songs that include the title track, "Stand And Fight", "Deep Down In The Darkness" and "Evil Awaits Us", the CD is everything that a CHASTAIN fan could hope for.
"It's been a few years!" Leone said about the decision for the band to reconvene and deliver a new album. "I think that it was us starting to communicate again with David and it rejuvenated our creative juices and the desire to make music with each other again. He has always said to me, 'you need to be recording' and he said that he was working on new music and that he envisioned it was me singing on the songs. There was no pressure and it just flowed between us."
The band's current lineup include Leone, band founder and guitarist David T. Chastain, bassist Mike Skimmerhorn, and new drummer Stian Kristoffersen of PAGAN'S MIND and FIREWIND fame.
"David has always had a good relationship with Stian because of previous work with his bands FIREWIND and PAGAN'S MIND. He is such an outstanding player and I was really excited to see what was going to come out of the recording process," she said. "I didn't hear the final drum tracks until I got into the studio and it was such an inspiration to me because I feed off the drummer and he is such a powerhouse! I am so glad to have him involved in this and I think that the fans are really going to enjoy his work on the album. Once it all came together I was amazed at the sound."
The band is currently bi-coastal but that didn't stop them from working together via distance communication to write, record and produce. The ability to work via the internet is something that Leone found interesting.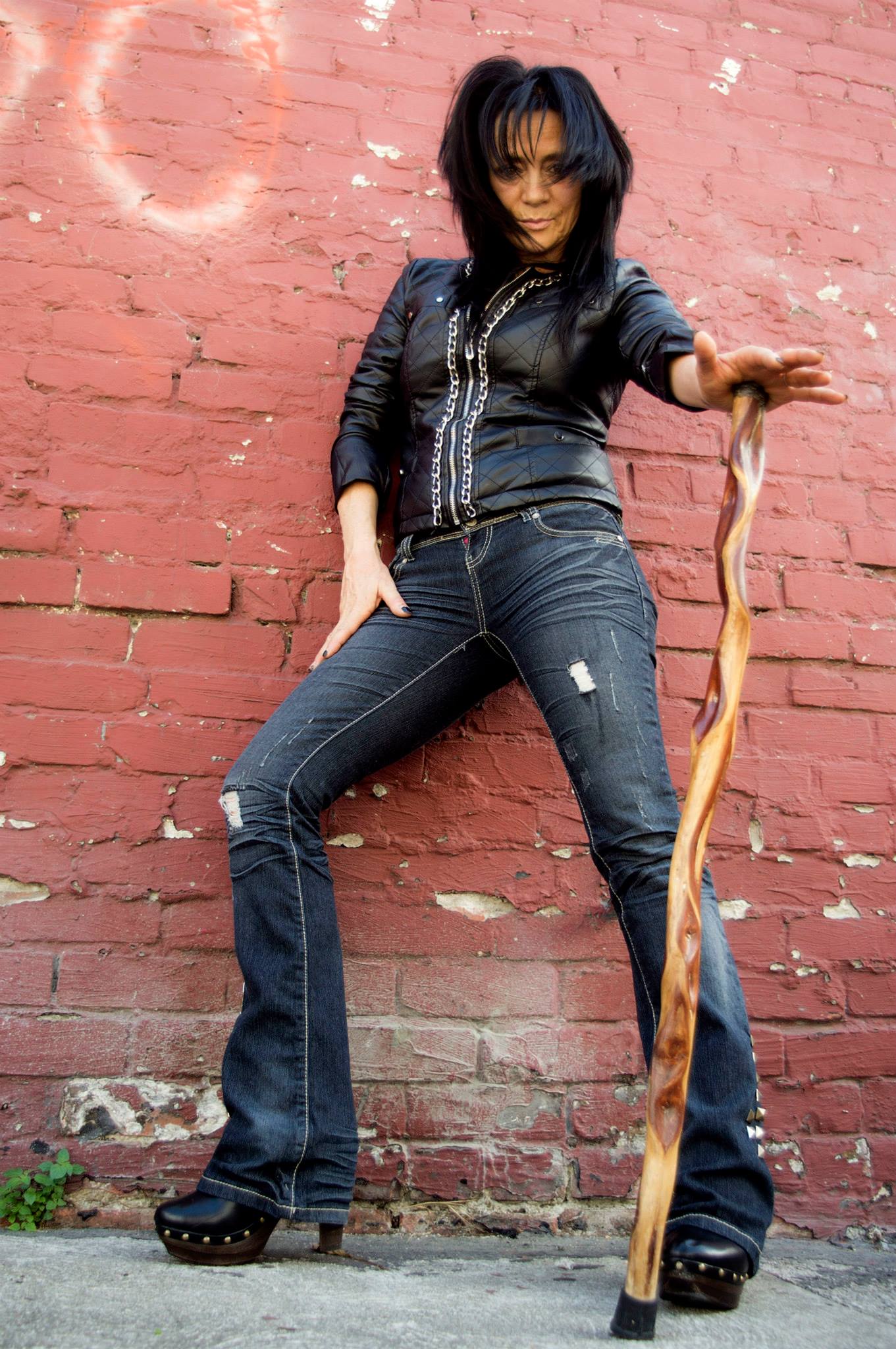 "The album was done by distance and everyone sent in via internet. You don't have to hang out together in the studio anymore and it's amazing to me. Now everything is digital but there are those folks that still want a physical CD so we have made sure that we have the music available in various formats," Leone said.
Getting back on the road is something that Leone hopes will happen for the band as she has a particular love of touring and meeting the fan base.
"CHASTAIN always toured so much years ago and it wasn't ever so much David as it was me that wanted to do it; I was the road dog," she laughed. "I know that we will do some one offs and maybe some festivals. We used to make a lot of records and then did the club tours and they were always packed with the fans. People bought the records and came to the shows and I know that we could have that again if we got out there. Right now we have to look at all the possibilities and find the right fit for us."
Fan interaction has always been important to Leone and she has been very active online with band and album promotion and getting to know the people that are interested in what is going on with CHASTAIN. She regularly updates her Facebook page with band and concert news, shares photos and answers fan mail.
"Now you have to be on Facebook and I had to learn all about social networking and I try to let people know what we are doing. You can connect to people all over the world and you can push your projects and they can get it immediately. I realized that if you are going to do this, even though I fought it a long time, you have to be on social media. It's amazing to me and I find that I enjoy getting out there and interacting with the people who have made this dream a reality!"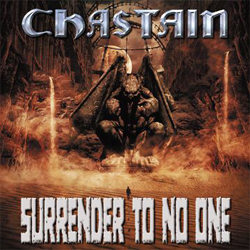 So many fans have wondered what Leone has been doing all these years. She has followed her passion for animals and has participated in veterinary work and a Pit Bull rescue service. She has also stayed in touch with former bandmates and in 2012 she worked with drummer Sandy Sledge for the SLEDGE/LEATHER PROJECT and released an album called Imagine Me Alive.
"I can honestly say that music is what I was born to do. I enjoy my life and I feel that there is purpose. I do my work with the Pit Bull rescue, something that I have a real passion for, and now I am back where I need to be with singing and performing. I am so blessed to have this chance and I hope the fans love it."
Check out CHASTAIN on the web at www.leviathanrecords.com and on Facebook. Pick up a copy of Surrender To No One in the KNAC.COM More Store right HERE.