Reflection: Gnarly Charlie's Interview With James LaBrie Of DREAM THEATER

By Charlie Steffens aka Gnarly Charlie, Writer/Photographer
Tuesday, December 10, 2013 @ 4:51 PM

| | | |
| --- | --- | --- |
| | | "We're trying to do something we feel is memorable, something that strikes a chord. And something that you can refer back to or even sing along with..." |
In 2010, progressive rock veterans DREAM THEATER underwent a personnel change, as longtime drummer and founding member Mike Portnoy was replaced by new drummer Mike Mangini. Portnoy has been quoted as saying he felt DREAM THEATER needed to take a break, while the rest of the band (singer James La Brie, guitarist John Petrucci, bassist John Myung, and keyboardist Jordan Rudess) wanted to start a new album. The revised lineup of DREAM THEATER released A Dramatic Turn of Events in 2011, and as Portnoy moved on to other projects, DREAM THEATER moved forward, touring in support of an album that is easily one of their best. And for a number of fans, the supposition that the band might not be as good without its original drummer was put to rest. Mangini has since proven his mettle in the studio and on tour, solidifying his position as a part of the DT team.

After completing the last part of their 2011 tour, the band took a few months off to relax and do their own thing. After the break, the band got together and began talking about what they wanted to accomplish with their next album. The new record would be titled Dream Theater--after 30 years in the business, did the band figure it was time to release a self-titled album? How would they continue to achieve the excellence of their earlier works?

Taking a fan's point of view on Dream Theater, released in September 2013, singer James La Brie says: "That's a pretty tall order, [topping] an album like A Dramatic Turn of Events. It's kind of like, 'What, are you crazy? Do you really think you're going to achieve that?' I think we did in many instances. So with that we knew that what we were about to do and what we were about to get involved in had to be undeniable. It had to really show that, basically, we are the same band, and we are taking it on to the next level and we're still extremely committed to what we love to do, and that is the music and what we built over all these years."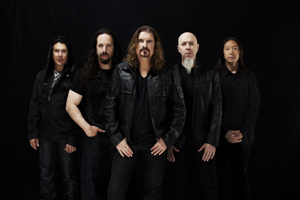 "We started to think about our initial formation and the way that the public had responded to our identity earlier on in our career. But also, with everything that's transpired over the last three years, I think it really gives a band or any artist time to reflect on who they are and really what it is what they want out of what they do. We said, 'Let's just be who we are.' And that is being a band that incorporates progressive elements, metal elements, but really, really focus on the song structuring, and making melodies. I kept saying to everyone from day one that we really need to make it so that the vocal melodies are a priority. Something that people can really sink into and really take with them and whistle."
"We're trying to do something we feel is memorable, something that strikes a chord. And something that you can refer back to or even sing along with, which seems a little bizarre when you're talking about songs anywhere from two and a half minutes to 22 minutes."
"Looking Glass", the third track into the new album, is one of the most accessible and radio-friendly songs in the DREAM THEATER catalog. "That's great to hear," LaBrie says in response to the song, "because that's what we were thinking with that track in particular: 'Let's make something that maybe we can cross over with something without losing our identity and not giving up any of the integrity.' And I think that we really achieved it with that song. Another song that I think we did really strike a chord with, in that context, is "Surrender to Reason". It has a big, grand chorus."
"False Awakening Suite", the monumental intro on the new record, may invoke an audio-vision of DREAM THEATER walking onto the stage as you steel yourself for the show. This grand, two and a half minute tip off might be their intro for years to come. "For years we've been saying to each other we need our own song to bring us on to the stage each and every night. So we kept talking about it and it was probably one of the first discussions we had before getting into writing this album was that there's no way we can let that go by once again. We're going to write that piece no matter what. No matter when it happens through the sessions, it's just gonna happen. So we're very thrilled with that, and I think it's very cinematic, and it couldn't be a better piece of music to set us up for each and every night."
With the new album and a new tour set to launch, LaBrie seems super-pumped. The "turn of events" that have taken place since Mike Portnoy's departure have proven to be positive for DREAM THEATER. The just-released Live in Luna Park DVD--the first live recording of new drummer Mike Mangini--captures two nights of concert action and behind-the-scenes footage at Luna Park Stadium in Buenos Aires.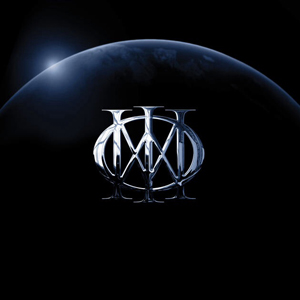 "That was a turning point for DREAM THEATER. That album, A Dramatic Turn of Events. Bringing in a new drummer into the band after the original guy of 25 years, had left. It really was a way to document where the band is and how the band is continuing to flourish and grow. And we're just as pumped and excited as we were 20 years ago plus, coming on to the scene. So this DVD does us a lot of justice. So far the people who have seen the screening of it at the various theaters, everyone's freaking out on it. Exactly what we wanted."
LaBrie says that the new album has the elements that fans--be they metalheads or progressiveheads--love and have come to expect from DREAM THEATER. "What are some of the elements that everyone has really looked forward to? Well, I would say starting an album with "False Awakening" --there you hit them right over the head with something that's very cinematic, very movie-like. And you're saying to them, 'Yeah, this is one of the key elements of the band is that there's this theatrical or cinematic sense to our music'. And then to hit them up, in the middle of the album with "Enigma Machine", an instrumental--we haven't done that in almost a decade. So that's another thing we knew, and know, that our fans have always loved and always appreciated, and have gotten quite thrilled with that being part of an album. And then to end it with an epic, that in itself is just the icing on the cake for as far as what kind of band we are and what we represent musically. So I think we knew going into this that this album had to have these monstrous effects that the fan could just walk away and go, 'Oh my God. I am completely fulfilled.' And so far, by everything that we've been reading and getting back from the fans online or the reviews, it's kind of reassured us that we did it. We did what we set out to do."
Please log in to view RANTS